Business
Temu, The Hot New Shopping App: What is it, and How Does It Work?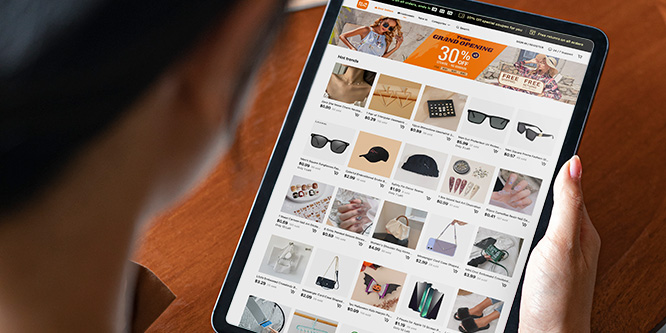 Temu strives to be the ultimate destination for amazing deals on online shopping. Temu is part of the PDD Group that offers the best possible selection for consumers around the globe by creating a vibrant and energetic community of buyers and sellers.
Poised in competition with Shein and Wish, Temu is a new shopping app that has taken the e-commerce world by storm. Temu offers deeply discounted prices on fashion and lifestyle items, and in addition to incredible savings, Temu also offers a fun and interactive shopping experience.
So how does Temu work? This article will give you a rundown of the basics of the Temu user experience, how it works, and what you can expect when shopping on the app.
What is Temu, and How Does Temu Work?
Temu.com is the US-based sister company of Pinduoduo.com, one of China's largest agriculture platforms operated under PDD Group – a publicly listed company (Nasdaq: PDD) on Nasdaq. In 2021, they handled 61 billion orders with over 11 million suppliers. Temu launched in September 2022 and became the number-one app in the Google Play store shortly thereafter.
Temu is an online marketplace with goods and experiences ranging from fashion and jewelry to kitchenware and pet supplies–all intended to help improve the quality of life for those who shop with us. Temu strives to offer consumers a wide array of merchandise to find what they need, no matter who they are or what lifestyle they lead.
Temu's mission is to make high-quality items accessible to everyone so that they can fulfill their dreams and enjoy their lives. Temu takes advantage of PDD Group's long-standing relationships with suppliers globally to get their customers' favorite products at the most reasonable prices.
The Next-Generation Manufacturing capability from PDD allows Temu to share the streamlined production process that cuts out unnecessary middle men, thereby passing on the resulting cost savings to Temu's valued shoppers.
Temu's Optimized User Journey
The Temu user experience is designed to be as simple and straightforward as possible. After downloading the app, users are greeted with a home screen that displays a curated selection of Temu's best deals. The user experience on Temu is impressive relative to how new the app is. The interface is easy to use and navigate, and the features are all well-designed and thought out.

These deals are personalized for each user based on their shopping history and shopping habits, showing users suggested items, flash deals, recommended shops, and a guide based on occasion, product types, and more. Temu is a huge supporter of small businesses, so the app also features the actual shops owned and operated by underrepresented entrepreneurs.
To start shopping, users simply need to browse through the selection of deals and add items they're interested in to their cart. Once an item has been added to the cart, users can continue shopping or proceed to checkout.
At checkout, users can select their preferred payment. Temu offers a variety of convenient payment options, including Apple Pay, Google Pay, and PayPal, as well as most major credit cards (Visa, Mastercard, American Express) and buy now pay later apps like Klarna and Afterpay.
For more insight on how Temu's app and site enhance user experience, take a look at this YouTube video.
How to Sign Up for Temu
You can shop hundreds of categories directly on Temu.com or the Temu iOS or Android shopping apps. Sign in with an email or use your Facebook, Twitter, Apple, or Google sign-in.
Signing up for Temu is just as easy. Just head to the website and click on the "sign up" button. You'll be asked to provide your name, email address, and password. Once you've submitted this information, you'll be able to create your profile and start using Temu.
Read Also: What are the 5 major steps of lead management?
Benefits of Shopping With Temu
Temu is a great choice for online shopping because of the many benefits that it offers its users. Here are just a few of the reasons why you should consider using Temu for your next online purchase:
Vast Selection of Products & Deals
Temu offers a wide selection of products, ranging from fashion and jewelry to kitchenware and pet supplies. No matter what you're looking for, you're sure to find it on Temu. Temu's personalized deals are designed to show users the best deals based on their shopping history and habits. This ensures that you'll always see deals that are relevant to your interests.
Easy Navigation
The Temu interface is easy to use and navigate, so you can find what you're looking for quickly and easily. Temu's mobile app is also designed for ease of use, so you can shop on the go with no problem.

Dedication to Inclusivity and Community
Temu's goal is to provide everyone with access to excellent products without skimping on quality so that people can better their lives. To achieve this, Temu will work hard to keep prices affordable and make products increasingly available. Inclusion and diversity are part of Temu's core values, which is why the app also features a selection of small businesses, allowing consumers to support entrepreneurs from all backgrounds.
Order Tracking
You can easily keep tabs on your order by checking the "Your orders" page on their website. Once they have processed and shipped the order, you will receive a notification with a tracking number so that you can see where it is at all times.
Convenient Refund Policy
With every purchase, you are guaranteed a full refund if your order is not as described, arrives damaged, or does not arrive at all. Most items ordered are also eligible for a return within 90 days of the purchase date–the first return always being free.
Enhanced Consumer Experience
When you shop on Temu, you'll know exactly where your products come from. You can browse merchant stores right on their own pages and follow the ones you like for easy access later.
Plus, you can view store reviews and message the store with any questions you might have.
From any product page, you can also see the expected delivery times for your order and what percentage of orders were delivered within that time period.
Final Thoughts
Temu is the perfect choice for online shopping, offering a wide selection of products, great deals, easy navigation, and an enhanced consumer experience. Unlike any other eCommerce platform, Temu is dedicated to inclusivity and community, working hard to keep prices affordable and products available to everyone.