Entertainment
5 Most Common Issues With FireStick and How to Fix Them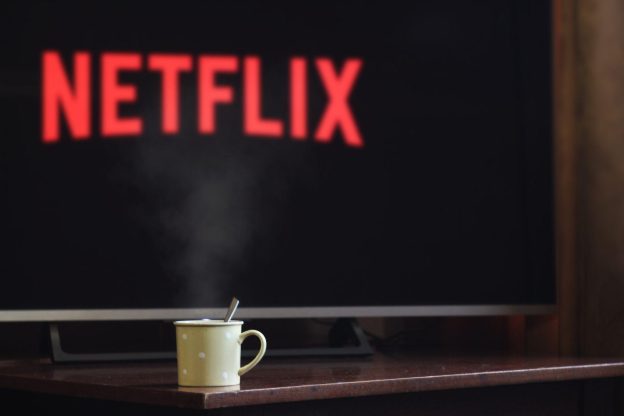 Almost everybody loves watching their favorite shows and movies from the comfort of their homes. Some users prefer smartphones, and some prefer laptops or PCs.
However, in recent times, several people are switching to the TV. People who do not own a smart TV are more interested in Amazon Fire Stick because you can stream content from the internet even if you do not own a smart TV.
A firestick offers several features and benefits, but it is an electronic device. Sometimes, you can encounter some issues with it. Here is a list of some common glitches with their fixes to help you stream smoothly.
1) The remote is not working smoothly.
If your original remote is not working smoothly, the first thing you might want to do is change the batteries. After that, make sure that you are within 3 meters(10feet) of your Fire TV device. If it is still not working, you can restart your remote by following these steps:
You might want to press and hold the Back+Menu+Left buttons and wait for 10 seconds,

Now, you can release the buttons and wait for another 60 seconds,

After waiting for 60 seconds, remove the batteries,

Now, unplug the Fire TV stick from the power source and wait for another 60 seconds,

Plug in the Fire TV stick again and let the home screen appear,

Now you might want to reinsert the remote's batteries,

In the end, hold the Home button of the remote for 40 seconds, and then release it,

Your remote should connect with the device within a minute.
2) You are getting a blank screen.
If the Firestick device is only showing a blank screen, then there are some fixes you can try like,
Restarting a device is one of the most common fixes. But if you can not access the home screen, how to perform a restart? You can do that by pressing the select and pause/play buttons and holding them for five seconds.
Once you see the Fire TV logo, you can release those buttons and wait for your device to restart.
Check or replace the batteries.
If the device does not reboot by the steps I mentioned, you might want to check if the remote's batteries are fresh. 
Check if the HDMI connection is alright.
If the previous steps do not fix the issue, you might want to check if the Firestick device has a proper connection with HDMI's port. If it seems alright, you can also try a different HDMI port.
3) You are getting screen sharing/mirroring issues.
Firstly you might want to check if the Display Mirroring setting is enabled. To enable it,
Go to the settings section of the Fire TV stick,

Navigate to the Display and Sounds option,

You will see an option to Enable Display Mirroring,

Turn this feature on so that other devices find your Fire TV easily.
If the problem continues, you might want to check if both devices(Firestick and the device you are trying to connect) are using the same Wi-Fi. 
If the devices are on the same Wi-Fi, make sure both devices are within 9 meters. Putting both devices closer can help with the connection issue(if any).
At last, you might also want to check if both devices are up to date. 
4) Your Fire TV stick is having a buffering issue
If you are getting a buffering issue, you can follow easy steps to resolve it,
You can restart the Fire TV stick and your Wi-Fi router,

After restarting both the devices, you can check if the internet speed is enough,

You can place both devices(Firestick and router) closer.
You can also follow a dedicated guide for the buffering issues as there can be several reasons for buffering problems. In most cases, a simple restart might help, but if it doesn't, you can follow this guide to resolve the issue.
Read Also: What is Software Risk Management
5) Fire TV stick is not connecting to the Wi-Fi network
If the Firestick is not connecting with the Wi-Fi network you use, there are some steps you can follow,
You might want to restart your Wi-Fi router by unplugging it, waiting for a minute, and then plugging it back,

Let the router go through the boot-up process(in the meantime, you can also restart the Firestick),
If restarting the router does not work, you can also try "Forget the Wi-Fi network." To do it,
Open the Settings tab of your Firestick and navigate to the Network option,

Now, you have to press the menu button of your remote and select Forget the Wi-Fi network option,

Now, sign in again.
Final Verdict
These were the most common problems users encounter while using a Firestick. If you are getting some error code or a different issue, you can Google it or contact Amazon support. 
Almost all the resetting and restarting steps remain similar, and you can easily perform them by yourself.