Business
5 Reasons to Use Managed IT Services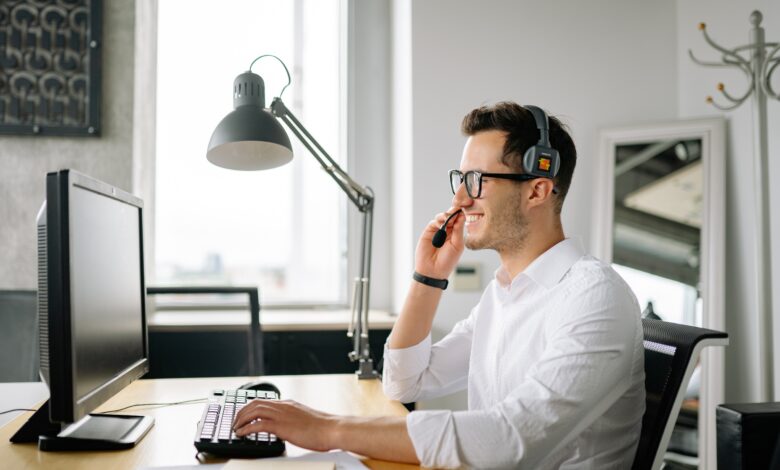 Every business, whether a small or a large company, struggles to transition to digital operations due to the ubiquitous complexities of IT processes. This is where the demand for managed IT services comes in. Employing a managed IT services provider improves your business efficiency and competitiveness while allowing you to stay focused on growing your business's core competencies. In addition, a managed service provider can help you with time-consuming day-to-day tasks and complex projects such as cloud computing, end-user support, cyber security, data center solutions, and more. Here are five reasons you should consider using a managed IT service provider.
1. Maximize uptime
Having managed IT support from professionals is the best way to keep your organization's IT systems running around the clock. Emergencies and disasters occur, so your business should be prepared for the worst-case scenario. If you aren't, downtime could result in unimaginable damage to your credibility and ability to operate. When you outsource your IT services to experts, they will ensure your company has a business disaster recovery plan (BDRP) in case of downtime.
2. Enhanced customer service and relations
One of the main reasons organizations use managed services is because they enhance customer service and establish a strong relationship between the customers and the business. Managed services minimize the downtime of a business's operations, leading to increased sales due to improved customer relations. Customers are known to bring forth lifeblood to any business, so enhancing their experience to the best level possible is essential.
3. Access to the latest technology solutions
Managed service providers (MSPs) have access to numerous latest technology solutions that fit nearly any business needs. Since they work in many companies' IT settings, they are well-versed in handling complicated change requests to new systems and solutions. This advances their knowledge in server, cloud, and infrastructure solutions that align with organizational goals and objectives.
4. More cost-effective
Hiring a managed services provider is often far less expensive than assigning one of your employees to handle IT-related issues. Training or relying on one staff member to fix things can be time-consuming and might not always be efficient.
Managed IT services providers take proactive approaches in managing your technology infrastructure, meaning you don't have to wait for something wrong to happen or negatively affect your business. In addition, remote monitoring and maintenance help IT MSPs offer exceptional services at an affordable price than an onsite support company.
5. Get support for security and compliance
Data needs to be maintained in a secure way that is compliant with relevant industry regulations. Although MSPs can't handle corporate compliance needs for your business, they can partner with your legal team to determine which laws you should be aware of and take precautions to ensure that your systems meet them. Regulations and compliance are also continuously changing, and it can be difficult to keep up with the latest policy changes. By employing a managed IT service provider, you can rest assured that your business's systems are secure and comply with local regulations.
Read Also : 5 Awesome Clothing Tips No Woman Should Ever Miss
Endnote
Choosing to use managed IT services is a wise decision. These services will give you peace of mind knowing that your systems are monitored 24/7. In addition, it will enhance efficiency, productivity, and customer service and will almost certainly save you time. A reliable managed IT support partner also has a happy workforce where service isn't affected by high turnover rates.