Lifestyle
A Quick Guide to Online Couples Counseling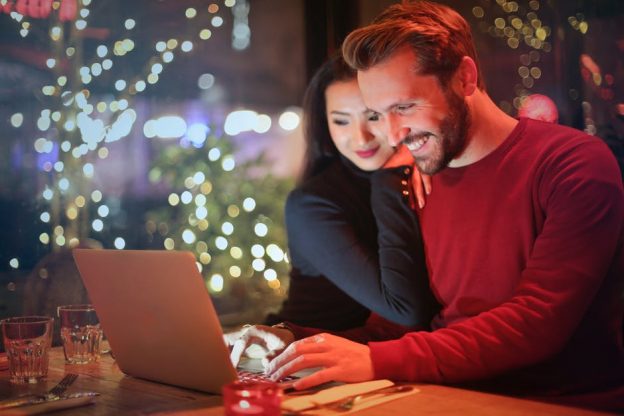 Research shows that couples counseling can increase marital success rate by 30%. With all of the scary statistics we hear about divorce, we like those odds! 
Even if you and your partner aren't planning to marry anytime soon, counseling can prove beneficial. It's the perfect way to improve communication, resolve conflict, and reignite your spark. 
Nervous about starting online couples counseling? Here's a quick guide to help you and your partner feel more prepared.
Know When It's Time for Counseling
Experts suggest that there's no wrong time for counseling. It can benefit happy couples from developing serious issues down the line. 
That being said, there are some signs that it's time to see a therapist. Here are a few of the most obvious you should look out for.   
•
Keeping secrets about finances or other important matters
Once you decide that you need couples counseling, you must decide between in-person and online therapy. 
Understand the Benefits of Online Couples Counseling
Traditionally, you and your partner would visit a physical office. This route has advantages, such as the chance to develop a more intimate connection with your therapist. 
However, more couples are opting for online counseling for its convenience. You can participate from anywhere in the world as long as you have a stable Wi-FI connection. Plus, it can help you and your partner feel more comfortable.  
Find the Right Therapist
You don't want to put the fate of your relationship into just anyone's hands. Now, it's time to find the right therapist. 
First, try to find a therapist that takes online couples counseling insurance. Cost shouldn't be the deciding factor, but expensive sessions will only put further strain on your relationship. 
You should also research the therapist's qualifications. They should be licensed in your state and have training in couples counseling.
Additionally, ensure you choose a therapist that can meet you and your partner's specific needs. For instance, if you're in a same-sex relationship, find a therapist who specializes in LGBTQ couples counseling.
Prepare for Your First Session
Your first session can be intimidating, but you can mitigate the nerves by being prepared. 
Your therapist will start by learning more about each partner and the history of your relationship. Be ready to talk about how you met significant relationship milestones, what brought you to therapy, etc.
Additionally, ensure you have privacy and a stable Internet connection. The last thing you want is to experience interruptions. 
Make the Most Out of Each Session
The best online couples counseling providers will strive to make you feel comfortable. However, it's on you and your partner to put in the work. 
Here are some tips that can help you find success: 
•
Come up with a consistent therapy schedule and stick to it 
•
Have you and your partner join the session from separate rooms
•
Ensure your therapist can see your body language during the session
•
Talk about each session afterward
Most importantly, come to each session with an open mind. Be prepared to do some serious introspection and make necessary adjustments. 
Explore Online Couples Counseling Today
With this guide, you should be able to find the best online couples counseling. Continue to use our tips to set your sessions (and your relationship) up for success. 
Need more expert relationship advice? Check out our other lifestyle blog posts! 
.