Tech
Which AWS Certification Is the Most In-Demand?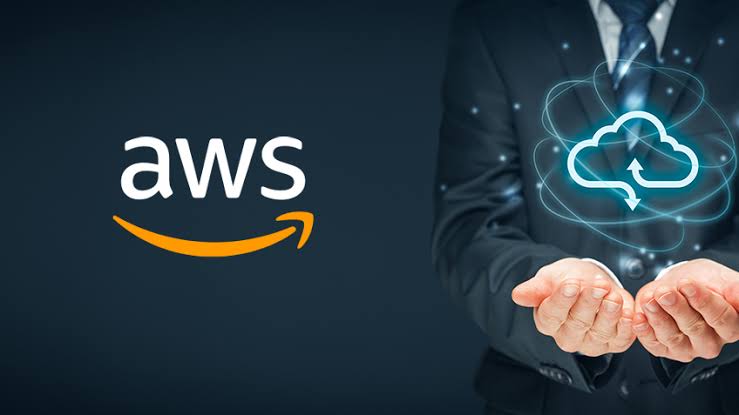 AWS or Amazon Web Services is the world's most broadly adopted and comprehensive cloud platform. It provides over 175 fully-featured services from data centers globally. Many start-ups, customers, enterprises, and leading government agencies are using AWS Certification have lower costs, innovate faster, and become more agile to achieve business goals. AWS contains features like bolstered security, higher computing capacity, database construction, and other features like content caching (depending on your location). It offers services on a pay-as-you-go basis. It is a platform that provides reliable, flexible, scalable, cost-effective, and easy-to-use cloud computing solutions.
Amazon Web Services
Amazon Web Services has become a crucial cloud computing technology. It offers essential services such as Amazon S3, AWS Data Transfer Products, Amazon EC2, Amazon SNS, Amazon KMS, Amazon Lamba, Route 53, and many more. This platform is designed with the combination of IaaS (infrastructure as a Service), PaaS (Platform as a Service), and SaaS (Packaged software as a service).
AWS is helping businesses grow exponentially as it has the largest community of customers and partners. It has more services and features than any other cloud provider that offers the most flexible and secure cloud computing. With AWS Certification one can find and leverage new technologies and experiments to innovate more quickly. It helps to accelerate the pace of innovation to invent advanced technologies to grow and transform the business.
So this article is going to tell you about AWS certifications which have high demand in the market and the benefits of achieving them.
Top AWS Certification
AWS provides cloud certification that can be categorized as a foundational certification, three associate-level certifications, two professional-level certifications, and six specialty certifications. Here are some of the in-demand certifications that you can consider taking.
AWS Certified Cloud Practitioner-


This is AWS's latest entry-level certification designed to validate a candidate's understanding of the AWS cloud. It covers topics such as Basic architectural principles, Key AWS services, and their use, the Value proposition of the AWS cloud, Core deployment, and operating principles, etc.
AWS Certified Solutions Architect – Associate (SAA-C02)-


This certification is designed for those candidates who have some experience in designing distributed applications. It covers areas such as Network technologies, Deploying hybrid systems, building reliable and secure applications on AWS. How applications work and how client interfaces connect to the AWS platform.
AWS Certified Developer- Associate-


This certification is all about developing and maintaining AWS-based applications. It requires knowledge of writing actual code that uses AWS software. It helps to learn AWS architecture and AWS services, Hands-on experience designing, developing, deploying, and maintaining applications, and working knowledge of applications that utilize key AWS services.
AWS Certified DevOps Engineer- Professional-


This course will help you to provision, operate, and manage applications on the AWS platform that focuses on CD (continuous delivery) and the automation of processes. It teaches modern CD methodologies, implementing CD systems, Setup, monitoring, and logging systems on AWS, Implement scalable and available systems on AWS, Specialty certification, etc.
AWS Certified Data Analytics – Specialty-


This course is designed to validate a candidate's experience in extracting value from data using AWS tools. It suits those with a background in data analytics and experience using AWS services for architecting and designing big data solutions. This course teaches about Designing and maintaining big data, Architecting practice for implementing AWS big data services, Security practice for big data solutions, etc.
AWS Certified Machine Learning – Specialty-


This certification validates a candidate's ability to create, implement, and maintain a machine learning solution. It covers topics such as Identifying the relevant AWS solutions to create and deploy ML solutions. Choosing and defending the best ML approach, Designing and implementing scalable, cost-optimized, reliable, and secure ML solutions.
Choose any AWS certification as per your choice, pace, and requirements to polish your career with Amazon.
Benefits Of Achieving AWS Certification
Amazon Web Services has the largest and dynamic community. It has thousands of partners and millions of users all around the world. Achieving cloud computing skills with AWS is not only beneficial for students. But also a great option for current employees who want to step up their careers.
As we know that cloud computing professionals are in high demand so there are several benefits to achieving AWS certification. It helps aspiring cloud computing professionals to see the hidden opportunities in AWS careers. It follows formidable security measures for safeguarding, maintenance, and monitoring of its data centers. So, AWS is considered the top cloud service provider. So the strong reason to go for AWS certification is the status of AWS. It prepares you for the future and develops new professional expertise. One can clear AWS certification with limited difficulties and can get a better paycheck.
If someone wants to invest the efforts and time in learning about cloud technologies. It's better to take AWS certification courses and take your career ahead.
If you need to read more such informational Articles keep visiting Techdailymagazines.