Sports
Capture Exclusive Highlights of Indian Team Cricket Matches Here!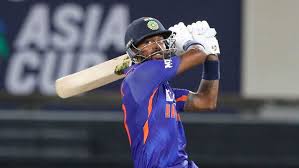 The craze of cricket in India is indescribable. People worship cricket matches like IPL (Indian Premier League), world cup, Asia cup, etc. they sit eagerly and watch the players perform their magic and wish to see India win. Many matches are played so well that you can hear the bursting of firecrackers near your house, and some are played not so well.
IPL
Firstly, let's talk about the festival of India, IPL. The 2022 Indian Premier League was held from the 26th of March to the 29th of May. This year, the highlight was that two new teams entered the league: Gujarat Titans and Lucknow SuperGiants. 
This season, the highest runs were scored by Jos Buttler, the greatest number of wickets were taken by Yuzvendra Chahal, and Jos Buttler hit the greatest number of sixes. 
The final match of IPL was played between Gujrat Titans, captained by Hardik Pandya, and Rajasthan Royals, captained by Sanju Samson. The match was held in Ahmedabad. One of the highlights of the match is that Lockie Ferguson, a player of Gujarat Titans, threw the fastest ball of the season in the fifth over with a speed of 157.3 kmph.
The toss was won by Rajasthan Royals, who chose to bat, a decision that did not turn out in their favor. Towards the end of the game, it was quite clear that only a miracle could save Rajasthan Royals from not losing. So, Gujarat Titans won the IPL 2022 Cup over Rajasthan Royals by seven wickets. Even though Hardik Pandya did not play for a couple of months due to his injury, he managed to make their team, a new team, win. He was praised a lot by the citizens.
Asia Cup 2022
Asia cup, though supposed to be held in July 2020, was held from the 27th of August to the 11th of September 2022. Six teams took part in this and competed against each other, namely – Afghanistan, India, Pakistan, Bangladesh, Sri Lanka, and Hong Kong. 
Although India could not make it to the finals, they played really well.
The second match of the cup was held between India and Pakistan on the 28th of August. India chose to bowl. In this match, Hardik Pandya's all-around brilliance powered through and helped India win over the opposing team with five thrilling wickets. He restricted Pakistan to 147 runs in 19.5 overs. The score, in the end, of the Indian team, was 148/5 in 19.4 overs, and that of Pakistan was 147 in 19.5 overs which means India won the match.
The next match for India was against Hong Kong on the 31st of August. After a great win over Pakistan in their tournament opener, India also geared up to win against Hong Kong. After their win against Hong Kong, India gained a spot in Super 4. Hong Kong won the toss and chose to bowl, which led India off to a shaky start as they scored only six runs in the first two overs. 
But Rohit Sharma came to save when he scored 21 runs off 13 balls. But soon, Ayush Shukla handed the big wicket of Rahul Sharma to Hong Kong. But KL Rahul and Kohli kept the match together and on course. At first, it seemed like India would stop at 144, but the tables turned when Kohli, who had been quiet, started touching boundaries on Suryakumar Yadav's balling. The last five overs saw the duo score a run rate of 14 as India was led to a massive score of 192 in 20 overs. Kohli, who had been going through a lean phase, became the first player in Asia Cup 2022 to score a half-century. 
Arshdeep, India's opening bowler, handed India a huge start as he removed the opener Yasim Murtaza at nine runs off nine balls. Despite this hurdle, Hong Kong was off to a good start as they added 51 runs in the first six overs. As the match went along, the run rate of Hong Kong dipped as they struggled to touch the boundary ropes. Although Hong Kong did play some fantastic shots, the victory was handed over to India, with Hong Kong scoring 152 runs in 20 overs.
After two sweet victories, India went through a hard phase as they lost the match against Pakistan on the 4th of September. Pakistan reciprocated their loss with a thrilling five-wicket victory over India. Pakistan scored a good score with one ball to spare. Mohammad Rizwan top scored in that match with 71 runs off 51 balls. 
All the Indian bowlers – Bhuvneshwar Kumar, Ravi Bishnoi, Hardik Pandya, Arshdeep Singh, and Yuzvendra Chahal took one wicket each. India scored 181 with seven out in 20 overs. Virat Kohli top-scored for India with 60 runs off 44 balls, while KL Rahul and Captain Rohit Sharma scored 28 each. Shadab Khan picked two wickets for 31 runs, while Mohammad Hasnain, Haris Rauf, Naseem Shah, and Mohammad Nawaz took a wicket each. 
This was one of those Indian team cricket matches in which the team was not at their best. The next Indian team cricket match was held between India and Sri Lanka on the 6th of September. India had to bat first. India made 173 runs with a loss of 8 wickets. Opening batsmen for India were Rohit, who scored 72 runs off 41 balls, and KL Rahul, who scored six runs off seven balls. Sri Lanka scored 174 runs with a ball left. 
India's last match in the Asia World cup was against Afghanistan and won with a good score of 212 runs with only two wickets down, whereas Afghanistan had a rough score of 111 with eight wickets down in the 20 overs. Kohli put on a show with his bat. In the powerplay, Kohli and KL Rahul scored 52 runs with all the wickets on their hand.
Read Also : Automotive Scams You Should Know About
Wrapping Up
Although the Men in Blue entered the Asia Cup with full enthusiasm, they failed to reach the final. And here we end our highlights related to Indian team cricket matches.