Tech
Cost-effective marketing strategies for hip hop artists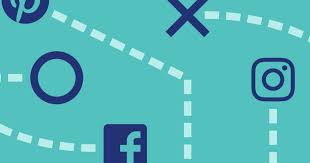 It's common for a musician in today's competitive environment to juggle many different responsibilities. Developing a marketing plan is essential if you want to get your music heard by a wider audience, even if writing and recording songs is your priority. Given the constant stream of new music, your music's success may hinge on your promotional efforts. It can be difficult to release so deeply personal and emotional songs to an audience of strangers.
If you're an independent musician promoting an existing body of work or prepping the release of a new album, the following tips will get you off to a great start.
Target your campaign.
Identifying your fan base before developing a marketing approach that will effectively reach as many people as possible is important. You can do this by inspecting data like your target market's demographics (location, age bracket, etc.) in relation to similar groups of people who also use the internet to communicate.
A better-targeted marketing campaign is possible if you have a firm grasp of your target demographic. In addition, your promotional efforts will bear more success if you target the people who will enjoy listening to your music rather than those who will ignore it.
Apply the analytics at your disposal to identify these followers. The number of people who visit your artist's website could be tracked using custom reports. Data is waiting for you on social networking and streaming services if you use both regularly. Learn your audience's demographics, search keywords, and interests as much as possible.
Consider both your current and future audience.
Marketing your music should begin with your current fan base. However, you should also think of creative ways to extend your influence. Simply uploading your music to streaming services and crossing your fingers that people would stumble upon it is unlikely to yield the desired results. If you want help getting started, platforms like PosterMyWall can be of significant use with their incredible services and endless concert poster templates.
The key to successful music promotion is never to lose sight of who you are as a performer. It involves communicating with your current fan base through email, music websites, playlists, and blogs. You can count on these followers to spread the word about your music and gain more followers. From there, you may expand your fan base by attracting new readers with fresh, interesting articles. Attract new subscribers by giving away something of value on your website. Then, refer back to that list whenever necessary to maintain contact. 
Employ social media marketing
Social media may help you target an audience more likely to enjoy your music, whether promoting a new album or hoping to increase attendance at live shows. You can communicate with them directly from that location.
You can increase the likelihood that your social media followers will become dedicated followers who actively connect with your music if you use social media to direct people back to your website to learn more about you and your work.
Choose the channels you are already familiar with and will frequently utilize while developing your strategy for promoting your music. Then, make some engaging posts on your social media accounts. Content outside of music can assist flesh out your narrative and tell more of the story behind the song.
Don't be afraid of collaborations
When done right, a collaboration may be a rewarding creative outlet for a music producer. There is value in combining fan bases to create content that both parties can share. However, with collaborations, you need to tread carefully. If it seems you're only trying to amass followers for popularity or popularity contest points, your efforts may be met with skepticism.
Build a fanbase for your music.
Increase your interaction with your fans to keep them engaged in your music. It is crucial to keep your current audience interested and informed. Involve yourself in your fan base and get to know them. Launch with your email list. Take part in online discussions. Consider setting up a table at the end of the presentation to sell merchandise and engage in conversation with the audience.
Selling subscriptions to your fans is another method to stay connected with them and produce new, interesting material regularly. Fostering a sense of belonging among your followers can help you produce a story that appeals to the widest possible audience. This group will then enthusiastically attend your next performances, spread the word about your music, and back your endeavors.
Publish your music on blogs, playlists, and media websites.
Getting your music out there ahead of time will help you gain traction and attract as many listeners as possible if you're advertising an album. Submitting press pitches is a great way to acquire media for your music as part of your marketing strategy. You can also post regular updates about your live shows and concerts on these platforms to keep fans informed. If you want to find some good posters, PosterMyWall has some great concert poster designs to help you.
You can increase your band's exposure and gain new fans by encouraging third-party coverage of your music, which you can post on blogs, podcasts, and other online publications.
Read Also : Clergy Abuse Facts Every American Must Know
Final verdict:
Although individually marketing your music may seem like a lot of work, it is essential for gaining exposure and establishing your fandom. It will increase with each new release, allowing you to build a successful and fulfilling career. Feel free to test out one or more of these methods as you begin your foray into the competitive world of music promotion. Put it another way, you have absolutely nothing to lose and everything to gain by giving it a shot.