Business
How Citizen Developers Are Changing The IT Landscape?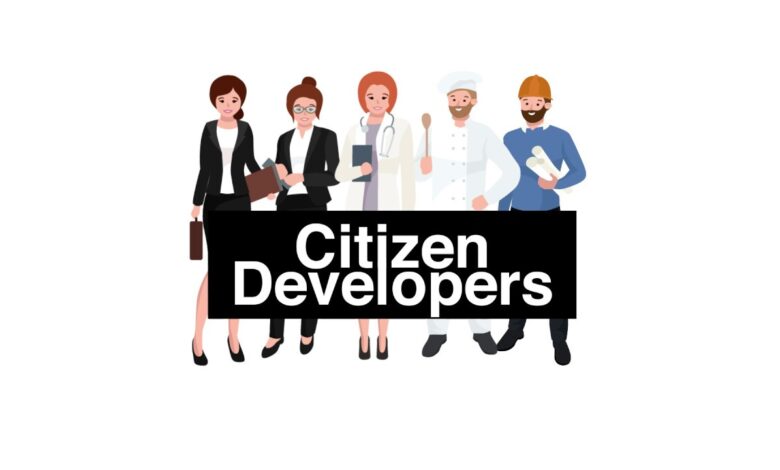 The evolution of technology has shattered technical barriers and given room for many organizations to be digitally-progressive. Employees can utilize some robust tools to quickly resolve business operational issues. Particularly, low-code and no-code solutions have empowered the emergence of citizen developers who can solve business problems without depending on IT. As a result, citizen developers are emerging as a popular choice to scale application development. 
Who Are Citizen Developers and Why Do you Need Them?
Citizen developers are tech-savvy employees who have little to no knowledge of coding, but they understand the business process and needs. They use low-code and no-code solutions to create applications that eliminate process issues and address their requirements. Citizen developers build solutions quickly, allowing the IT team to focus on more business-critical activities.
The citizen development model emerged due to the following reasons:
Business users started deploying unsanctioned apps that resulted in shadow IT

Development and IT teams struggled to fulfill business users' technological needs

Organizations increased demand to create user-centric applications
Thankfully, modern citizen development platforms give the green light to non-IT employees to transform into citizen developers – approved by the organization and backed by IT. These platforms allow business users to securely enhance business processes while also delivering metrics that are required for your business. 
By creating a strong citizen development program, your employee's jobs will be made easy and your IT team will also be more efficient as they'll have time to concentrate on tasks that require high-end, intensive coding. 
What fuels a citizen development plan?
With digital transformation becoming a need for many businesses, low-code and no-code platforms are the drivers of the citizen development movement. They authorize non-IT users to create applications with development tools specifically created for them. These tools include drag-and-drop interfaces, pre-built modules, and application templates that depict forms, logic, data, and integration. 
The result is, that tailored solutions are developed by people who need them the most. These business users are close to daily operations and their issues and rely on these solutions to resolve everyday business challenges.
Some of the apt citizen development use cases include, 
Task automation – Reporting, approvals, and smart forms that support key groups such as HR, and facilities management

Workflow

automation – End-to-end business processes and workflows that link numerous systems to offer better user interfaces for a current app

Reasoning automation – Increase accuracy in activities like order tracking, stock, reporting analysis, and contact management
Read Also: How To Take Care of Your Cat
How Do Citizen Developers Support an Organization to Grow?
Here are the 6 biggest benefits they bring. 
Reduces the burden on the IT department – Empowering citizen developers to create their own business applications relive the pressure on IT and gives room for more processes to be automated quickly. 

Enables business agility – Dedicated citizen developers can deal with problems immediately which will result in identifying broken applications or processes, quick app deployment, faster innovation, improved customer experience, and prevent employee burnout. 

Engaged workforce – By providing non-IT employees with tools to create their own solutions, they will get to see their solutions being deployed in real-time. This will strengthen their confidence, motivation, and sense of belonging in the workplace. 

Cost-effective – With the right solutions, support, and training to create new apps, citizen development allows your organization to create custom proprietary solutions which is an effective alternative to outsourcing and will bring down the overall expenses in a big way.

Speed- Some business requirements are time sensitive and cannot wait. This is true when it comes to product releases or internal issues. Through citizen development business users can rise to the occasion and come up with efficient solutions. 

A better understanding of the problem – As citizen developers are business users they naturally have a good understanding of the business problems. They know the exact solutions that are required to address the problems. This means citizen developers reduce the chances of miscommunications in creating the right app. 
Concluding Note 
In leading organizations, citizen developers are not regarded as an alternative to traditional IT departments. Even the most amazing football players have coaches. So these new-age developers will work side-by-side with conventional programmers to craft a solution to the business problem. As citizen developers get access to evolving technologies, they will continue to look for guidance, governance, and coaching from IT.
Remember that changes that affect the people and processes of your organization must be started slowly. Initially, look for small pilot projects that can be developed quickly. This will deliver quick wins which in turn will drive collaboration and speed up the adoption process. You can then turn to complicated projects as soon as your citizen development program materializes.