Tech
How to Increase Your Instagram Following Organically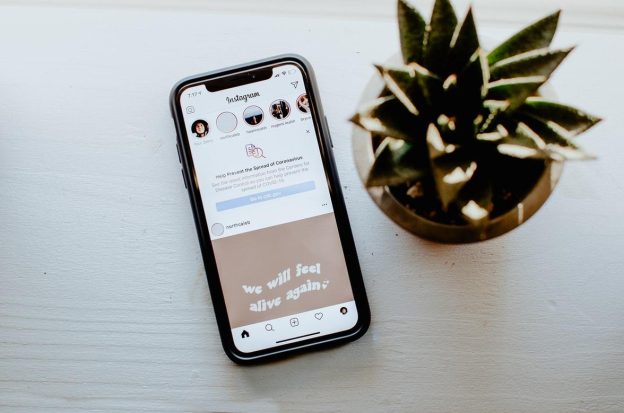 Increasing the Instagram account following is key to brand success. The more followers you have, the better the opportunities to convert them into buying customers. 
But this won't be possible unless you gain real followers. By focusing on organic growth, you'll not only boost the number of followers but also establish an engaged community on the platform. 
In this article, we're sharing 6 tips on how to increase your Instagram following organically. 
Optimize Your Content
With the ever-increasing variety of content types, Instagram offers many ways to grab users' attention, boost engagement rate, and, as a result, your organic growth. Use a mix of images, Stories, Reels, and IGTV videos to offer your audience the content they like to engage with. Moreover, use storytelling to humanize your content—being authentic will make you more relatable to your audience.
To ensure your content gets noticed amidst the abundance of posts made every day, you can consider using a growth service like Path Social, for example. According to a recent Path Social review, the service has an in-house team of strategists who manually place your content where your target audience will see it.   
Write Optimized Captions
Writing optimized captions gives you a chance to provide more details about the posts you're sharing. Plus, they are a great way to engage with your audience. For example, you can start important conversations, ask questions, or encourage comments. Moreover, if you're using the right keywords, your posts might appear in the Explore section and drive new users to your account. 
Instagram limits the caption length to 2,200 characters. So it's wise to test different captions and monitor what resonates better for your target audience. Regardless of the length, make sure to convey the most important information in the first 125 characters to encourage users to tap "more". 
Read Also: Chemistry Homework Help Online – Where and How to Get It
Use the Right Hashtags
Hashtags are very effective for growing your reach and boosting awareness on Instagram. However, you need to choose the right hashtags to add only 30 per post. So, you should focus on quality over quantity. Research popular industry-related hashtags and identify the ones your target audience is most likely to follow. However, avoid too popular or general hashtags because it will be harder to get your content to stand out among millions of photos and videos. 
Also, create unique branded hashtags to reinforce your brand identity. For instance, you can showcase it in your bio to encourage followers to use it. Likewise, you can create branded hashtags for specific campaigns and enable followers to use them. In addition to engagement and reach, this tactic will get you free publicity and user-generated content. 
Cross-Promote Your Account
Cross-promotion of your Instagram account will help you reach more people. List your account on your website to make it easy for your visitors to jump to your IG account. Moreover, promote your Instagram across social media networks to direct users already interested in your brand to your Instagram account. 
Additionally, if you're already communicating with your audience via emails, add an Instagram account linked to your feed in the email footer. Likewise, you can add an Instagram icon and link to your email signature. 
Keep Your Audience Engaged
A proven method of growing your Instagram organically is actively engaging on your account. That means taking the time to answer questions, leave comments on followers' posts, reply to DMs and comments, and repost user-generated content. Providing your followers with a deeper connection will show them you care and appreciate their support. 
Additionally, consider joining in popular conversations on a topic popular in your industry. Likewise, leave thoughtful comments on posts from other brands in your industry. These practices will maximize visibility and help you reach a wider audience.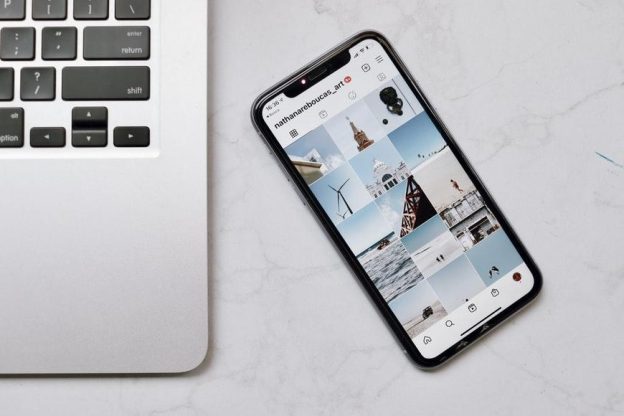 Collaborate With Micro-Influencers
Influencer marketing is an established method for growing your Instagram. But one strategy you shouldn't overlook is the value micro-influencers bring to the table. These influencers with under 100,000 followers are niche-focused and have a more engaged audience than big-name influencers. In fact, 82% of consumers said they are highly likely to follow recommendations made by a micro-influencer. 
Moreover, these small influencers are more accessible, so you'll find it easier getting them to collaborate with your brand. Plus, they are very cost-effective. To have a successful collaboration with micro-influencers, choose one that aligns with your brand and target audience, outline your goals, and define what metrics will be essential to measuring success.
Conclusion
Growing your Instagram can benefit your brand only if you gain followers organically. This might seem complicated, but with the right strategy, you'll quickly curate an engaged community on the platform. Focus on creating high-quality and varied content, use the proper hashtags, and collaborate with the right influencers. Finally, engage meaningfully with your followers to retain them. 
.