Tech
How to Make Your Bar More Efficient for Your Staff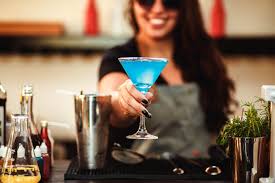 Running a bar can be a lot of work, but it's also a lot of fun! There are some things you can do to make life easier for yourself and your staff, and thus improve the customer experience at the same time. From increasing shelving and storage options to investing in quality pub POS software, read on for some tips on making your bar run more efficiently for everyone.
Make sure all bar equipment is in good working order and has been cleaned properly
This seems like an obvious one, but it's important to make sure that all your bar equipment is functioning properly before each shift. Not only will this save you time and hassle in the long run, but it will also ensure that your cocktails are made correctly and taste great.
Investing in quality pub POS software can help streamline your bar's operations, making it more efficient for your staff and giving your customers a better experience. Good POS software can help you:
Keep track of inventory and sales

Manage customer orders and payments

Streamline your ordering process

Analyse data to help improve your business
Have plenty of clean glasses and bar supplies on hand at all times
This is another crucial step in keeping your bar running smoothly. It's also important to have a system in place for regularly washing and stocking glasses so they're always clean and ready to use.
An efficient way to do this is to have a separate set of glasses for each type of drink, and to make sure they're washed after every use. This way, you'll never have to worry about running out of clean glasses or using the wrong ones for a particular drink.
Train your staff how to use the equipment and make cocktails correctly
Your bar staff should be properly trained in how to use the equipment and make cocktails so they can do their job efficiently and correctly. By showing them how to make even the most complex cocktails on the menu, you arm them with a sense of confidence in how to do their job, and this takes away that feeling of dread when you're not certain about how to do something – no one enjoys feeling like that at work!
Keep the bar organised and tidy so it's easy to work in
A well-organised and tidy bar is a happy bar. No one likes working in a cluttered, messy space – it's just not efficient or fun. So take some time to declutter and organise your bar before each shift, and make sure everything has a place. This way, you and your staff will be able to find what you need quickly and easily, and won't have to waste time searching for things.
Read Also : The Importance of Estate Planning
Incentivise good performance
Last but not least, it's important to offer incentives for good performance from your staff. This could be in the form of bonuses, extra time off or even just verbal praise – whatever works best for you and your team. By showing your staff that you appreciate their hard work, you're more likely to get even better results from them in the future.
So there you have it – some tips on how to make your bar more efficient for your staff and improve the customer experience at the same time. By following these simple tips, you'll be well on your way to running a successful and enjoyable bar. Cheers!