Tech
How to Protect Yourself Online – Internet Privacy and Security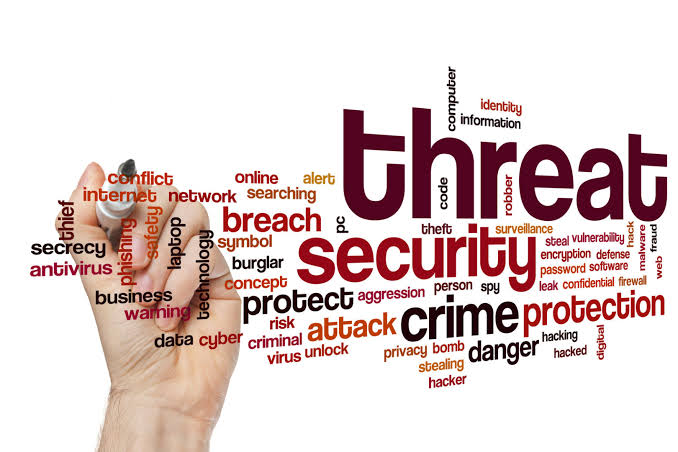 A study conducted by Pew Research Centre in 2017 suggests that 49% of U.S. citizens feel less secure online now than they did five years ago while 64% of U.S. citizens had personally experienced some sort of major data breach. Internet privacy and protect yourself online is an issue of critical importance in today's climate.
Being live on the internet, though convenient, brings a certain vulnerability alongside. Everything we do from video conferencing, studying, web surfing, streaming, gaming, emailing, and simply working. Give out some information of our personal lives.
And if fallen under the wrong tree, it might yield nuisance. The idea is not to scare you to defy the new technology. But to educate you and that is exactly what we would do in this article. The steps discussed here to how to protect your identity and your financial information would let you regain control over your digital life.
Before going any forward, it is important to establish that protect yourself online. Begins with a reliable and secure internet provider. If you have any doubts regarding your current ISP, we recommend you to explore some amazing internet packages and deals with secure networking at https://www.localcabledeals.com/Spectrum/Deals.
Read Also: A La Mode Safety Sunglasses to Arrive in 2021
TIPS HOW TO PROTECT YOURSELF ONLINE
1.
NOT EVERYTHING IS MEANT TO BE SHARED ONLINE:
The easiest ways to protect yourself online is to limit the amount of personal information that you share on social media. Providing unnecessary amounts of personal information in the form of YouTube or Instagram vlogs seems like a good idea. For publicity although you open up so many details about yourself makes it easy for cybercriminals to commit identity theft fraud.
Even if we believe social media to be a cybercrime-free zone, have we learned nothing from the Netflix Original 'You'? It is always better to take precautions. Next time you want to share your geolocation on Facebook, or a picture of you air-traveling on Instagram. Just give yourself a second and think if it is absolutely significant to be shared.
If you do not want to be tracked and why would anyone want that, we have a few pieces of advice for you.
Use private or incognito mode
Web browsers have become aware of the security perjury on their account and thus have introduced versions protecting your privacy. Google Chrome has an Incognito Mode, Internet Explorer has an InPrivate Browsing, and Firefox has a setting called Private Browsing.
Giving the users an option to use the internet without leaving any digital footprints. Making it difficult and rather impossible to be tracked by a random third-party. Although, your ISP, employer (if using a company computer), and the websites you visit can track you.
Use a different search engine
If you want to further secure yourself from even your browser, you should use safe search engines like Startpage or DuckDuckGo where your identity is even protected from the sites you visit.
Use a VPN
A virtual private network or famously known as a VPN provides you with online anonymity and privacy that masks your Internet Protocol so your digital actions are untraceable. Its importance exponentially increases especially when using public Wi-Fi.
3.
PROTECT YOUR CELLPHONE:
Most of us spend more time using the internet on our cellphones than on laptops. With the urgency of life itself, we want to work through everything with a finger strike and cellphones give us such liberty. Considering this, it is essential to invest our efforts to secure our mobile phones as well.
­
You should make sure to
enable password protection for your phone. Many smartphones have now integrated fingerprints to unlock cellphones as well.
­
Be cautious when downloading new applications – only buy and install apps from legitimate sources.
­
Update your mobile software regularly and when notified. These updates carry protections against
the
newest viruses and are integral for your phone's safety.
­
When not in use, you should turn off your phone's Bluetooth, Wi-Fi, and location.
­
Don't use free or public USB chargers.
­
You should use a good antivirus application for you
r phone.
­
Disable lock screen notifications.
­
Use texting apps with end-to-end encryptions.
.
4.
INVEST IN A GOOD SECURITY SUITE:
One of the most straightforward ways to protect yourself online personality is to install a good security suite. This way your system would be kept safe from cybercriminals at all times.
If you cannot afford a security suite or simply don't deem it necessary, you should at least install a quality antivirus program. Antivirus software act as a shield against spyware, malware, and other viruses.
5.
PASSWORD MANAGER IS THE NEW WAY:
Now that, every site and every account requires a log-in and password, most people use the same credentials and that creates a big problem. Instead of making this mistake.
you should use a password manager that allows you to store your unique passwords while helps you to create new passwords and monitor their strengths. Most of the good password managers are free of cost as of now.
There is no other way to reiterate the importance of your emails. Than the fact that it is one technology that has been with us since its invention. We are not in the mood to replace it anytime soon. Your professional and personal life revolve around you're. Your emails and most of the confidential data is also placed in your emails.
Email encryption
Like most message applications have started using end-to-end encryption, emails also need to be encrypted. To make sure that only you and your recipient are aware of the content of your email, you both need to enable S/MIME email encryption settings.To make sure that only you and your recipient are aware of the content of your email, you both need to enable S/MIME email encryption settings. You may also integrate advanced security features and be assured that every email sent and received is always protected by using Trustifi's email encryption software.
Think before you click
Emails are one of the favorite means that cybercriminals use to phish innocent people. Make sure to never open any attachments from unreliable sources. And do not just go on a clicking spree with every email.
Moreover, please be aware that no reputable organization especially financial institutions will ever ask for your important credentials. Like account number, social security number, or PIN via email. If you get such emails, it is best to contact the organization on a number that you are completely sure of.
CONCLUSION
It is a common belief that internet privacy is unachievable in today's time and space. Although there are ways to protect yourself online integrity. We have shared the most basic and important ones with you.
It is always better to be safe than sorry. If you take these approaches, you sure would not have to be sorry.
Stay safe!