Health & Fitness
Step-by-Step Instructions for Choosing the Best Hospital Bed for a Home Care Patient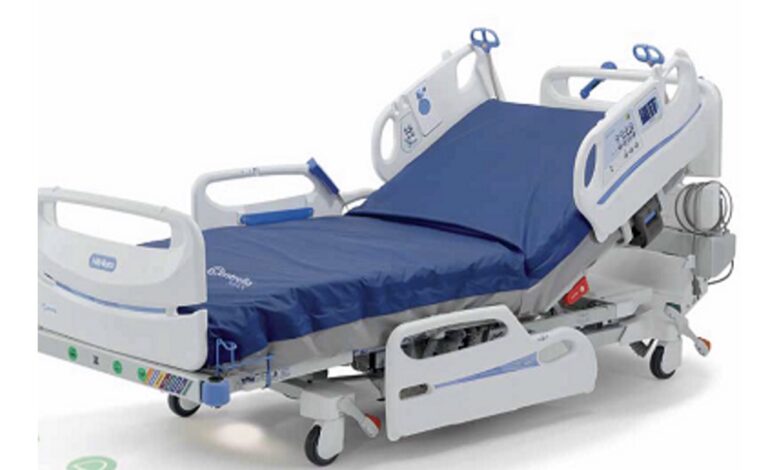 Choosing the finest hospital bed is a critical decision. If you're recovering from an illness, having surgery, or need a bed for a lengthy length of time, you'll want to choose a hospital bed rental that provides maximum security, aids in rehabilitation, and lets you to move about freely.
Hospital beds come in a range of styles, shapes, heights, amenities, and connection options. Those seeking for the best medical bed for their situation may find it challenging to explore the large selection of options available. It might be tough to determine whether to purchase something for oneself or for someone else.
We've developed a list of questions to ask in order to give you with a step-by-step guidance to choose the ideal hospital bed for your individual recovery requirements:
What is the Patient Health Condition?
The well-being of the bed owner is one of the most important factors in deciding the kind of bed utilized.

Is the consumer truly just planning to utilize the bed for a short period of time?

Will the patient need the bed on a long-term basis?

Will the person on the bed be able to move about freely? Is it necessary for them to be assisted in changing their position in bed?

Will their condition need the usage of specialized help features?
How Long You Need Hospital Bed for Home Care Patient?
A hospital bed is, without a question, an expensive purchase. If you want a bed for an extended period of time or as a permanent solution, it is more crucial to acquire exactly what you need. Renting a bed may be a fantastic alternative if you just need it for a short period of time. Comfort and adaptability are certainly important, but if you just need it for a few weeks, a basic model may suffice. In this case, a standard hospital bed would suffice.
How Mobile is the Patient of the Bed?
The mobility of the bed owner has a significant impact on the kind of bed. Is the bed owner able to get in and out of the bed? Do they need assistance? How tall is it? Is there anything special they'll need to assist them move around? A person who can sit up and get out of bed on their own, for example, will need a less complicated bed than someone who is completely immobile.
How Many Hours Will He Spend on The Bed?
The amount of time you spent in the hospital bed might have an impact on the design of the bed. If a person is anticipated to spend the most of the day in bed, a fully electric bed may be the best option. Manual and semi-automatic hospital beds are preferable for patients who heal fast and are ambulatory.
What Type of Mattress is Best for Patient?
The length of time you spend in bed, as well as your physical condition, impact the kind of mattress you need. If you spend the bulk of your day in bed, for example, you'll want a mattress designed to resist bedsores and other problems connected with prolonged laying. Depending on the health state and service needs, there are a range of mattress models to pick from, including gel, memory foam, and other specialty options.
What Type of Features You Required?
Before selecting a hospital bed, keep the following things in mind. Consider the amount of time you'll be using the bed, the fitness of the bed owner, and other factors while choosing bed functionality. Keep the following features in consideration while shopping for a hospital bed:
Options for altering the position of the bed platform 
Side rails 

Bed scales 

Storage 

Load capacity 

Gap safety 

Patented raise and bed trapeze methods 

Bed transport 

Electrical requirements
It is critical to choose the proper hospital bed. There are almost no two people who are precisely the same. Consider the following questions while comparing your options to obtain a solid notion of what kind of hospital bed you'll appreciate.
Final Verdict
At hospital bed rentals, we provide a large selection of medical beds, recreational beds, and flexible beds for homecare. We provide mattresses that are appropriate for persons suffering from a variety of medical issues and disorders.