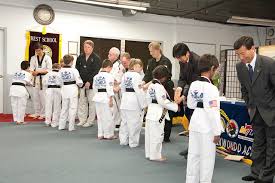 The sky is your limit, but is it really? In today's world of modernization and globalization, where every individual is working day and night to taste success, And it is not just them even the already well established and successful companies do not wish to stop. Everyone wants to be better than they were the day before and there are many internal as well as external factors that affect the firm's position in the market.
Most of the firms realize their threats and then they try to overcome them, because they are well aware of their environment, whereas some of the firms fail to survive as they are not aware of their possible threats or their solutions.
There are various factors affecting a firm's performance and not every individual can find a problem along with their solution, which is why even the leading organizations practice the principles of Lean six sigma and hire professionals, who are certified and are experts in this methodology.
Lean six sigma is a methodology that relies on a collaborative effort in order to improve performance, reduce defects and waste and also provide a framework for overall organizational, cultural change by following various approaches and tools. Some of which are the
5S system
Kanban
Mistake proofing
Kaizen
It is a tried and tested methodology which has till now helped many firms to grow and flourish, which is making certified lean six sigma professionals highly demanded, and getting yourself certified is a smart way to fill your pockets.
There are various levels that a professional can attain in lean six sigma, it is not necessary to get certified in all the levels. One can choose the level as per their requirements and career objectives. Let's explore them.
There are four kinds of belts
Yellow belt
Green belt
Black belt
Master black belt
Yellow belt:
A Yellow belt professional is an entry-level rank in the six sigma hierarchy. A yellow belt holder is well versed in the basics of the lean six sigma methodology and he participates as a project team member. He also reviews and process improvements that support the project.
Green belt:
Green belt professionals are someone who has attended a full course which has introduced them to six sigma methods of developing and improving products, services, and processes. They are trained in tools such as DMAIC: Define, Measure, Analyze, Improve, and Control. It plays an important role for professionals in management, healthcare, administration as well as financial management.
Black belt:
A Black belt certified professional has the ability to lead full-time projects, it also provides expertise in several areas as well.
Master black belt:
A Master black belt is a professional who is eligible and experienced to train and coach black belts and green belt holders.
Let's study the Black belt in detail:
After completing the training in the green belt course, people may take their skills to the next level and get certified in the Black belt. Students acquire a deep understanding about the lean principles, they also supervise projects for the green belt holders. With the help of this certification, the professionals learn and understand their business and the steps to make it more productive and increase customer satisfaction.
By the end of the course, the professionals have to demonstrate their knowledge by conducting a project for their employer or for a non-profit organization.
To get the training in Black belt an individual is required to have previous knowledge of LSS strategies and master the skills like leadership, planning. The roles that a black belt holder can have are :
Business Manager
General or senior Manager
Program Manager or Project Manager
Analyst
Continuous Improvement Manager
Quality Assurance Manager
Leader
Supervisor
Who should certify
The person should have three years of full-time work experience
He should be experienced in two or one departments of six sigma
He should have two or at least one projects with an affidavit signed
Qualities required
Innovative
Understanding customers needs
Effective communication
Managerial qualities
Leadership skills
Responsibilities
Selecting projects to be executed by green belt holders
Mentoring green belt holders
Providing training to the organization's six sigma staff in techniques and teamwork
Still, confused? We'll give you a few benefits you will have if you get black belt certified which will help you decide.
Mastering to tackle difficulties
Progress In career is the need of the hour, In the generation where competition is everywhere and by getting a black belt certified, you can splash off half of your competitors. Having the certificate showcases your worth and explicit skills to the employer.
Improves Managerial and Leadership ability
Getting six sigma certified prepares you for leadership roles, managerial, and efficiency. They cater to improve the quality of products and services as well as customer satisfaction.
All these qualities, with low pay? Your hard work will not go in vain, the salary of a six sigma certified professional is almost $100000, which makes them the highest-paid professionals globally.
Getting six sigma certified lets an individual get hands-on work experience on various business projects. It allows the professional to gain valuable experience, even before they enter the actual industry.
The benefits of Six Sigma Black Belt Certification are many, but you need to have dedication, love and passion for your job to be successful.