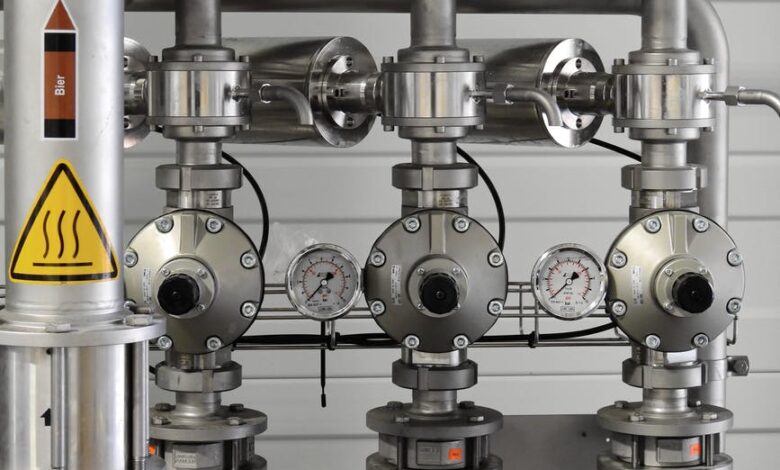 While looking for the best fixtures for your home, you may see dozens of companies that make plumbing fixtures for bathrooms and kitchens. Every year these companies launch the best functionality products and put customers in a hard-to-choose situation. Buying fixtures involves many factors such as cost, a particular look in mind, or a specific theme.
Why Choose Good Quality Plumbing Fixtures? 
It is essential to pay attention to the plumbing fixtures you are installing in your new home or a renovation. Some people find the best place to save money in plumbing fixtures by choosing an inexpensive brand, but we've watched it many times; it's always the wrong decision. The cheaper bathroom fixtures like faucets, showerheads, toilets, sinks, or bathtubs often fail earlier than expected. If things crash slowly, it means taking the pieces apart and re-installing a new piece, and if it occurs quickly, it means expensive repairs due to flooding if you are not at home. All the plumbing fixtures are the most used household items, and we encounter them multiple times a day and rely on them to work flawlessly!
.
Re-installing or changing a shower head is not a time taking task. By following 5 simple DIY steps you can change your old showerhead and replace it with a new shower head and attach the best fixture in your bathroom. No matter where you buy your bathroom fixtures, always choose the best quality things that not only look good but offer you the proper functionality. In this blog, we've made a list of the top 10 best plumbing fixtures based on popularity and a good plumbing reputation.
1. Moen 
Moen plumbing fixtures for both bathroom and kitchen are famous for their sleek style and innovative designs. They produce high-quality faucets. Moen is well-known in the Northern part of America. The distinctive line of kitchen and bath fixtures, especially faucets, are elegant and reliable.
2. General Electric 
General Electric is a company famous for household appliances as well as plumbing fixtures. It has a 100-year history of best customer service and innovation.
They offer an excellent range of home appliances such as waste disposal, water filtration systems, dishwashers, water heaters, and many more.
3. Grohe 
hen long-term reliability is the leading factor for you and you have a pretty good budget, Grohe plumbing fixtures come right away with very high ratings. The European-designed faucets give you the finest and modest look you want!
Grohe is a company that specializes in showers that are crafted with precision and pride. They use the best engineering tech to deliver top-quality products. It is a distinctive brand for touchless and hands-free faucets, touchless foot control faucets, blue chilled and sparkling bottle-free zone, and K7 faucets for cooking.
.
4. Gerber 
Gerber is an old name that started in 1932. It is well known for making the best plumbing fixtures for commercial and residential houses. They produce the best working products, including sinks, bathtub drains, flush valves, and faucets.
The company has gained a reputation by producing innovative, high-efficiency, and functionality fixtures for bathrooms and kitchens. You will find every perfect piece according to the theme of your place. Moreover, Gerber offers the best spud bowls, urinals, and wall-hung sinks.
5. American Standard 
No matter the budget and the style you want, you will always get the best plumbing fixtures from American Standard. They have earned a place well deserved by working hard for 100 years and making high-end products. VorMax toilets, shower trim kits, wash-down urinals, and kitchen sinks are some of their best plumbing fixtures. Also, American Standard offers repair parts and installation help.
6. Delta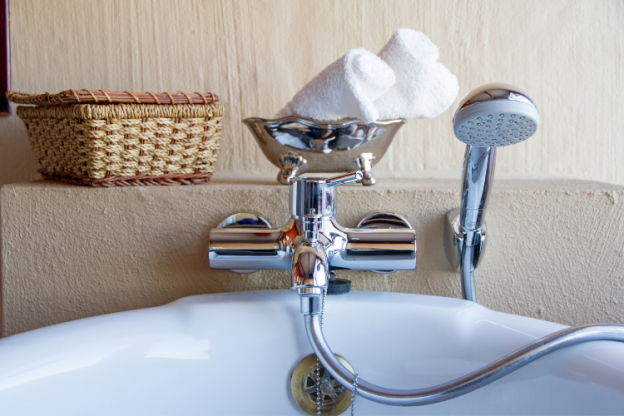 .
Delta provides a wide range of elegant-looking fixtures that are pretty affordable for everyone. Delta has a high-tech addition to their household products like full-down bathroom faucets, hydro rain with hand showers, VoiceIQ™ Technology, and hands-free showers. Delta may lack durability, but you will easily find low-cost replacement parts. It has top-notch, finely tech-crafted plumbing fixtures in its commercial section, such as Pendant Raincan Showerhead, Hydra choice body sprays, IN2ITION two-in-one showers, and emerge shower column.
7. BrassCraft 
BrassCraft is all about plumbing. It is an all-in-one company for the best plumbing fixtures and services like toilets, faucets, tub, and shower repairing. They cover all your water supply, gas supply, and drain cleaning. At BrassCraft, you'll find the plumbing products such as gas installation kits, gas ball valves and connectors, faucets, sink and shower repairing tools.
8. Kohler 
Kohler is a leading brand in plumbing fixtures and well known for toilet designs. They had a successful experience for four generations. Voice lighted mirrors, water-saving toilets, wall hung toilets, and smart kitchens are some of their best-crafted and innovative range of products. They have a higher and bold standard in bathroom and kitchen faucets.
.
Moreover, they offer full-fledged bathroom and kitchen design services. In this, you will collaborate with designers to do virtual meetings. The designer will visualize your space and find the best ideas to make it unique. After that, you will receive your personalized shopping list for the products you want. It is totally up to you to buy online or shop in-store. Kohler design services are so flexible, and you can make your schedule to hand over resources to the contractor and start the work.
9. Toto 
Toto is an eco-friendly company; their top-notch fixtures are famous globally for their unbeatable ability to save water and modest style. It has worldwide success due to its Double Cyclone toilet technology. They have a wide, sophisticated range of washlet, faucets, floatation tub, and other bathroom fixtures.
Toto's product line for bathroom and kitchen has outperformed other competitors. They have a global customer base, a considerable amount of hotels and resorts use them. It is a company that not only focuses on environmental needs but also provides maximum comfort and functionality.
10. Sterling Faucet Company
Sterling Faucet Company was started in 1907. Now they are counted in the leading plumbing fixtures in manufacturing toilets, bathtubs, and sinks. They are consistently producing cutting-edge products keeping in mind customer needs and choices.
.
Losing your way in the world of plumbing fixtures happens. They have very tough competition as many of them offer smart and efficient products. With these big brands, one must research and discover what is best in the market.
.