Education
What is a Heavy-Duty Clear Backpack?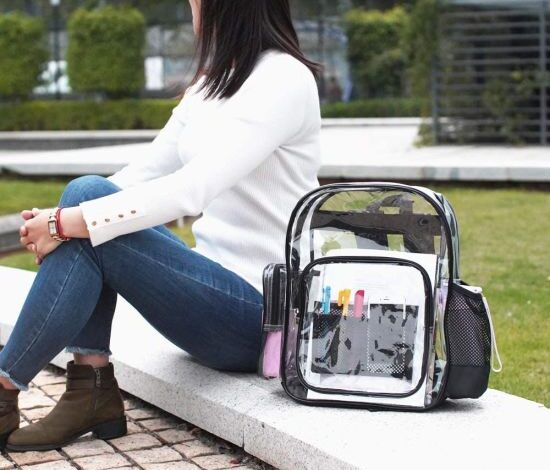 Whether you are an adult or a school kid, you need a backpack at some point. The need for backpacks has risen over the past years. This is due to the increase in travel and the need to carry some essentials. If you don't want a lot of hustle with security checks, then going for a clear backpack could be the best option.
You might want quality over quantity; hence you will need to prefer the best heavy-duty clear backpacks. It is worthwhile, though, to have a brief history of how heavy-duty clear backpacks came into existence.
The History of Heavy-duty Clear Backpacks
Clear backpacks evolved to provide security in social places like schools and churches in the late 90s. Other than the security issue, clear backpacks also helped curb the use and transit of drugs in schools. However, it is critical to note that clear backpacks or rather transparent bags started way too far in the '40s and '50s regarding fashion and design. Clear backpacks have then been adopted for different reasons across the globe.
Different Types/Materials of Heavy Duty Clear Backpacks
There are a dozen clear backpacks that you can go for depending on your taste on the material used to make it, the types, and your budget plan. Here are some of the trending types of backpacks.
The PVC Multi-pocket School Travel Rucksack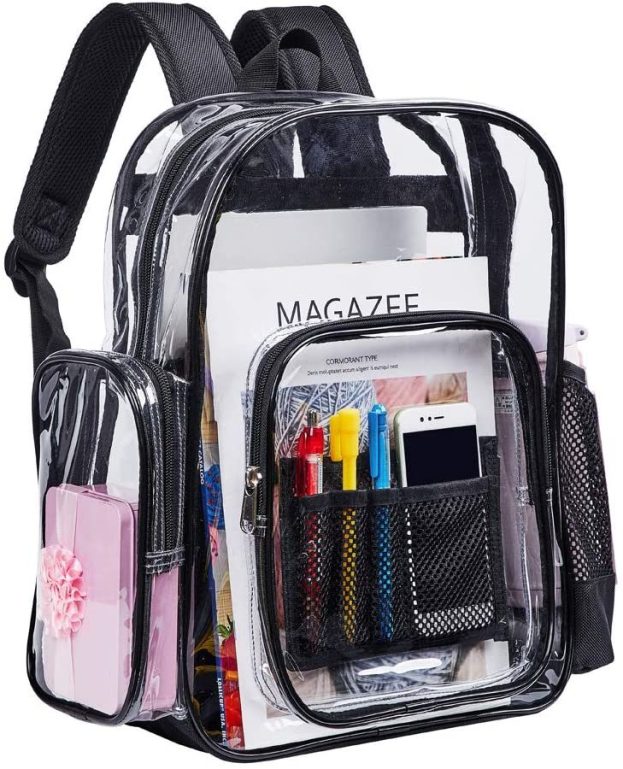 You can use this kind of backpack either for schooling purposes or traveling needs. It is made from PVC materials hence making it very strong and durable. It has enough compartments for all your peripherals and essentials making it one of the coolest clear backpacks.
Half-mask Clear Water Resistant School Backpack
The bag is designed to expose your belongings halfway. It is stylish and made of plastic. The side pockets are the best fit and offer an extra compartment for storage.
The Translucent Waterproof School Backpack
This backpack has a feminine taste and is made from PVC. Backed with rose pink canvas gives a beautiful impression of a stylish fashion backpack. It has soft straps that are breathable and padded for extra comfort.
Read Also: A Brief Guide for Setting up a Business in the UAE
See-through Mini Backpacks
These mini backpacks can be used for school or travel purposes. Made from light PVC and waterproof material, you will be least assured of the security of your valuables from water and moisture. With this kind of mini backpack, you can easily locate your valuables with not much hustle.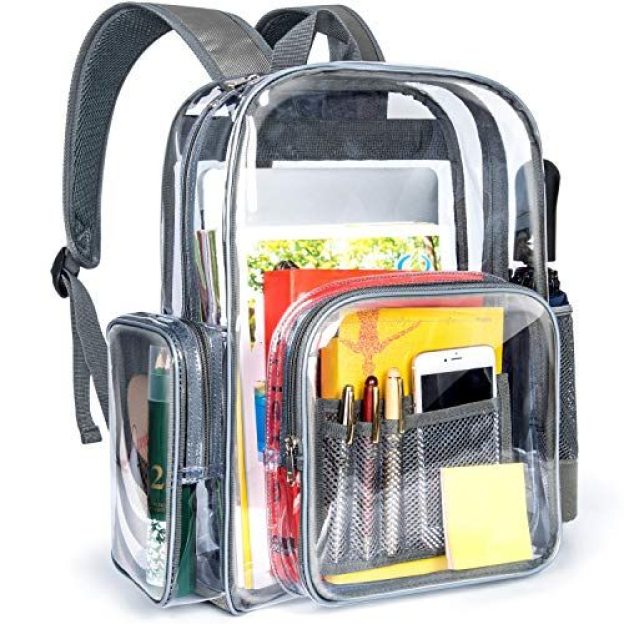 Six Piece Set Transparent Travel Backpack
This is a backpack that has both classy and elegant features look should you go for it. It is best for travel purposes as it is quite large with numerous compartments. It is made from PVC material and highly decorated to give it a classy look.
Advantages of Heavy-Duty Clear Backpacks
Here are the pros as to why you should have a clear backpack.
Easy, fast, and efficient security checks
Easy to locate missing valuables or items
Quite affordable as compared to other backpacks in the market
Uniformity for school children hence reducing social classes and esteem challenges.