Business
What's the Difference: 10GBASE-LR vs 1000BASE-LX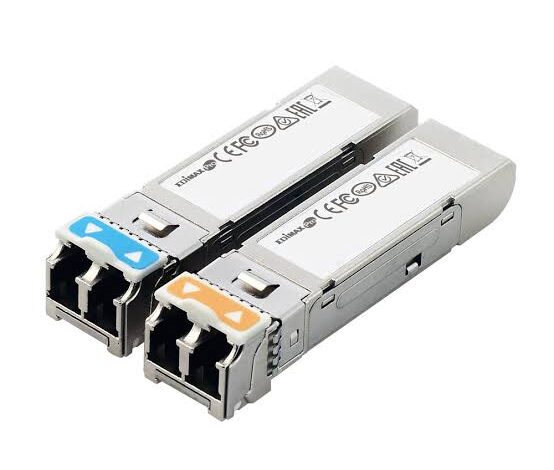 With the rapid development of the Telecom Industry, the size of optical fiber transceivers has become smaller and smaller, and many different models have evolved to meet the requirements of data centers for transmission rates. Therefore, Mini GBIC (SFP, small form-factor pluggable) and SFP+ were born, and there are many different models, such as 1000BASE-SX, 1000BASE-LX, 10GBASE-SR and 10GBASE-LR, etc. Do you know what is the difference between them? In this article, I will explain the difference between 10GBASE-LR and 1000BASE-LX in detail.
What Is 10GBASE-LR Transceiver?
We know that 10GBASE-LR is a 10 Gb rate Ethernet standard transceiver, this model designates the transmission of data over long distances over single-mode fiber as defined by IEEE 802.3 Clause 49 (the abbreviation "LR" means "long-reach"). For example, the HPE J9151A 10GBASE-LR SFP+ can reach 10 km at 10Gbps at 1310 nm wavelength, and 10GBASE-LR optical modules are used in 10Gb Ethernet, SDH, and SONET applications.
What Is 1000BASE-LX Transceiver?
The 1000BASE-LX module is specified in the Gigabit Ethernet standard in IEEE 802.3 Clause 38. The 1000BASE-LX SFP has a maximum transfer rate of up to 1.25Gbps, and it operates from 1270 to 1355 nm. Unlike 10GBASE-LR transceivers, 1000BASE-LX SFPs can be used in both single-mode and multi-mode systems, making it even more versatile. When 1000BASE-LX SFP is transmitted over single-mode fiber, its maximum transmission distance is 5km. When 1000BASE-LX SFP is transmitted over multimode fiber, its maximum transmission distance is 550m. It is important to note that for distances in excess of 330 m in multimode fiber, special launch trim fibers are required to reduce differential mode delay effects. 1000BASE-LX is widely used for 1GbE and Fibre Channel. For Cisco SFP 1000BASE-LX, there are different types, Cisco GLC-LH-SM 1000Base-LX SFP is generally accepted by enterprises and data centers.
What's the Difference Between 10GBASE-LR vs 1000BASE-LX?
The following table lists the data of the two optical modules in detail, through this table you can know the difference between the 10GBASE-LR vs 1000BASE-LX.
| | | |
| --- | --- | --- |
| | 1000BASE-LX SFP | 10GBASE-LR SFP |
| Data Rate | 1.25Gbps | 10.3125Gbps |
| Form Type | SFP | SFP+ |
| Interface | LC duplex | LC duplex |
| Fiber Type | Single mode and multimode | Single mode |
| Wavelength | 1270-1355 nm | 1310 nm |
| Transmission Distance | 5-10 km over single-mode fiber; 550 m over multimode fiber | 10 km |
From the data, we can know that the Form Type and Fiber Type and many others of these two modules are different, but the most important thing is that one of these two modules is used for Gigabit Ethernet and the other is used for 10Gb Ethernet.
Read Also: How can ncert exemplar solutions for class 12 physics help you?
Conclusion
After comparing 10GBASE-LR and 1000BASE-LX in detail, we can know that they are similar in some places in terms of maximum wavelength and transmission distance, but they are different Ethernet standards in terms of data transmission rate, transmission distance, and fiber type. After knowing these, according to your needs, you can choose the appropriate module. QSFPTEK provides high-quality and cost-effective 10GBASE-LR and 1000BASE-LX optical modules, if you have any questions, you can contact QSFPTEK customer service via sales@qsfptek.com.