Music
Why music business degree: Top 5 Reasons to Study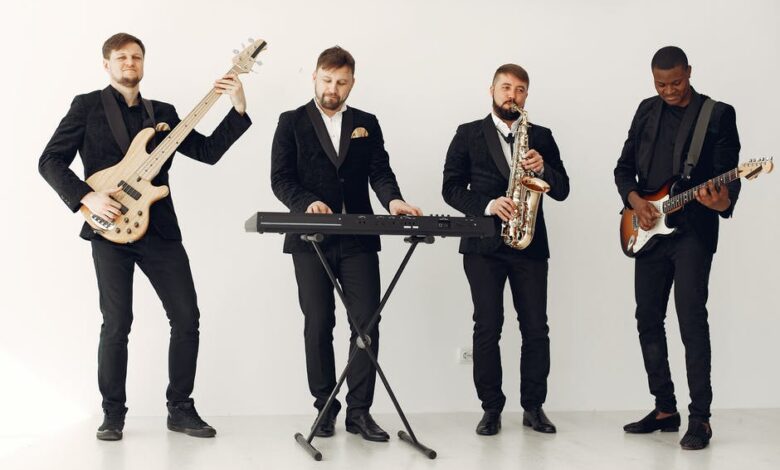 A music business degree aims to nurture the student's passion for music and harness the potential to enter the modern music industry. Pursuing a music business degree can help you in multiple ways and support you in entering the world of music with complete knowledge and skills. The primary focus of the music business degree is to develop a comprehensive understanding of the key aspects of music, including licensing, management, marketing, entrepreneurship, and managing music tours. 
Explore music business degree in UK that can sharpen your knowledge of concepts, methodologies, and skills necessary to succeed in the music business. London is among the most sought destinations to study a music course. The cutting-edge music business programmes offered by the best colleges in London can give you the knowledge and establish contacts to thrive in the music business sector. 
When you learn from the best music school in London, you can certainly understand the dynamic and key organisations within the sub-sectors of the industry. Launch your career in the modern music industry by learning from expert tutors who have experience working in the business of music.
Here are the top five reasons to study a music business degree:
Get an opportunity to work with talented individuals:

Throughout the music business programme, you can get a chance to work with your tutors with experience in the music industry. This can maximise your potential to perform in the industry.

Tremendous job opportunities:

The demand for qualified and skilled music business graduates is rising because of the expansion of the music industry. These graduates are offered job roles in wider media and entertainment sectors, tourism and events, charity sectors, policy advisors, general management, etc. 
You get a chance to become a member of the broader creative community:

When you study at a music school, you can collaborate with the students who may be on a different course. Here the students are encouraged to work together to create a network of creative, talented, and ambitious musicians and entrepreneurs to execute the academic learnings into the practical world. 
To build network internally and externally:

The highly creative community of the music school can promote networking that can be beneficial in career advancements. Students can organise social and open events that can encourage participation from outside the school community. This can lead to networking that can prove to be beneficial in the modern music industry.

To acquire knowledge of the international music market:

A music business course can develop an understanding of the global music market that can help you take your career to international platforms. You can learn to manage your music efficiently along with gaining profit from your efforts. 
Studying for a music business degree can offer you lucrative career opportunities due to expanding music business horizons with digital opportunities that have brought renewed optimism. The skills you learn by pursuing a music business course include building an audience online, social media marketing, data analysis, and artist branding, which are the most in-demand skills in the music industry. You can also learn skills that are highly transferable across a range of careers. Sign in now to start your musical journey with robust knowledge and skills!