Business
4 Benefits of a Cloud Contact Center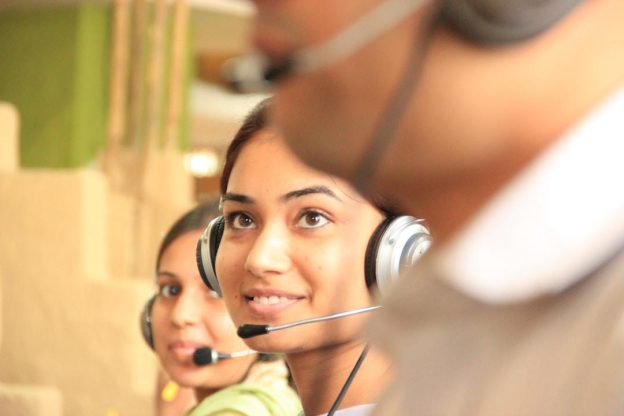 Communication has changed from what it used to be years ago. Despite this, many organizations still use contact center that run on old technology and old software. The use of such systems doesn't allow businesses to keep up with the way they communicate with customers, affecting their profitability in the long run.
One way modern companies are trying to remedy this issue is by using a cloud-based call center. This is a modern alternative that works with help from the latest cloud communication technologies and APIs that allow you to add new features and channels to communicate with both staff and clients. This approach offers you several benefits. We'll now take a look at some of the benefits of cloud call centers.
1. Cost Savings
Without software, you'll have to employ on-premises hosting hardware, which is extremely expensive to install and manage. With call center software as a service, you get to save money by avoiding hosting new hardware. Once you have the internet, you won't need to employ an in-house specialist or outsource an external specialist to set up your cloud contact center.
2. Improved Customer Service
The biggest aim of improving your business communications is to improve your customer interaction. All the benefits attached to the use of cloud-based contact centers point right back to this. When customers require information that can't be found on your app or website, they're bound to get in touch through an inbound contact center.
No matter the time of day, every customer expects that they can get access to someone who can help them right away, regardless of whether they contact you via an in-app chat, phone, or social media platform. With cloud contact centers, you create an experience that helps anticipate your customers' needs, which in turn helps you provide them with top-notch service.
Communication goes beyond your UX: It involves providing all customers with a tailored and personalized experience every time they come into contact with your brand.
3. Improved Employee Experience
The nature of contact center work comes with unpredictability, which is very hard to escape. The good news is that thanks to the introduction of intelligent software, unpredictability is kept at a minimum with cloud-based contact centers. This offers organizations and contact agents enough stability to maintain their efficiency.
With the help of CRM software, contact center agents have maximum context for all interactions with clients, from their direct access to all customer contact records. This is a great way to tackle first calls and reach quick resolutions. When an employee can use their cloud contact center software to deliver value to a client, they gain a higher sense of job satisfaction, which affects their personal and professional lives.
4. Improved Scalability
Businesses are expected to grow and expand. Most of the time, business owners allow licenses and hardware to dictate the extent to which they can grow, which might be harmful in the long run. If your needs change or keep fluctuating (which is highly probable), cloud-based contact centers allow you to scale up or down, with no penalties charged. You can include new features such as an in-app video chat or include more agents in your contact center with ease. The best part is you get to do this with little to no telecommunications knowledge.
With every change you experience in your business, you should be able to adjust in real time with ease, without thinking too deeply about hardware planning or capacity. There are many other benefits, such as the integrated workflows that increase business continuity, reduce costs, and more. Cloud-based systems offer great service for lower costs, making them extremely cost-efficient in our zero-budget economy.
.