Tech
5 Reasons Why You Should Choose ITIL Certification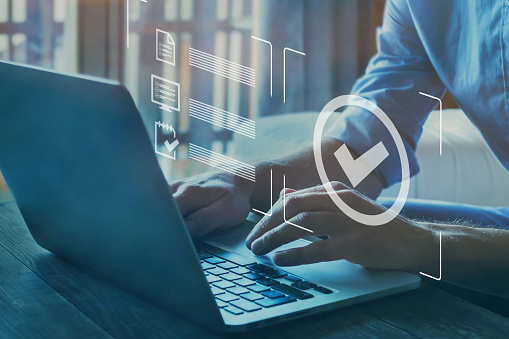 ITIL or 'Information Technology Infrastructure Library' is one of the most popular frameworks used in IT Service Management. Due to the best practices followed under ITIL, the framework is widely used in public and private sectors across the globe. ITIL is trademarked by AXELOS and majorly functions as the governing agent for IT. It utilizes the ITIL Service Lifecycle to trace customer requirements and methods that can continuously enhance products and services. ITIL is highly essential in the present-day IT industry for achieving the maximum benefits through its implementation. Seeking knowledge of ITIL has become highly essential these days, and because of this, many organizations are in fact investing in it and are encouraging their employees to take the ITIL certification.
Here we bring to you the five reasons why you should be considering taking the ITIL certification.
Gain a better perspective:

By having a profound understanding of ITIL, through

ITIL certification

, you will be skilled enough to understand the customer demands better and how to take service management initiatives. Practically, you will get a better perspective of the services offered in alignment with the organizational business approach and strategy.

Enhancement in the effectiveness of services:

ITIL acts as a robust base for all ITSM initiatives carried by an organization. Furthermore, it offers IT solutions in adherence to the latest technological advancements, which is otherwise difficult with reliable services.

Better Pay:

Professionals with ITIL certification are highly regarded and are in high demand across the world. With an ITIL certification, you can take a higher leap in your career and have a good-paying job role. As per PayScale.com, the highest average yearly salary of IT professionals with ITIL certification differs significantly from their non-certified counterparts. Professionals with ITIL certification can earn between $85,000 and $130,000.

Stand out from the crowd:

Nowadays, a majority of organizations are trying to implement ITIL. Therefore, an iTIL certification can surely help you outgrow your competitors and get an edge over them. ITIL certified professionals can easily seek employment in any industry and have a rewarding career ahead.

ITIL is everywhere in the world:

ITIL framework is being extensively implemented across the globe. Organizations know what kind of advantage ITIL can offer and how it efficiently collaborates IT processes to provide better services that align with the current and upcoming business demands. At present, there are more than 10,000 organizations across the world that are implementing the ITIL framework. Thus, having an ITIL certification can benefit your career growth and explore a wide range of job opportunities.
ITIL certification is highly valued, and there has been an incessant rise in its demand. The certification offers a profound base on which you can build your career. ITIL and its varied certification module aid IT professionals in each level of the hierarchy of IT. Getting ITIL certified will simply help you give a dimension to your career and seek career growth like never before Tech Daily Magazines.