Tech
An outlook of the Upcoming Trends for the Fibre Optic Cable Market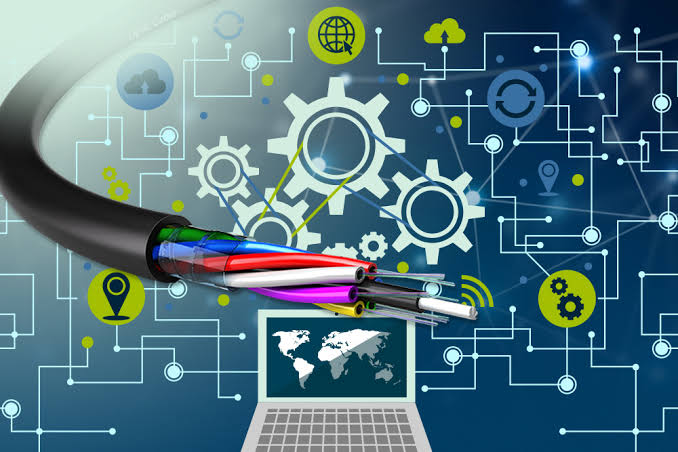 .
There has been a great advancement in the fibre optic cable industry for the last few years. Business wire reported that the cable market is anticipated to rise at a CAGR of 12.26% by the end of 2024. And it actually seems to be happening. The reason behind it is a great innovation, the latest trends, and the increasing demand for IoT in the manufacturing industry.
.
What's more? The Fibre optics installation solutions are also turned out to be more inadequate to the deployment challenges being lifted by end-use applications. And this is one of the biggest reasons that the telecom operators commenced seeing extraordinary fiber cables with decreased diameters to have amazing networking solutions. It helps optical fiber manufacturers investing in research and development to effectively fulfill their communication infrastructure needs.
.
In this article, we take deep dive into the upcoming trends stimulating the need for fibre optic cable assemblies. Hopefully, you interestingly read the post till the end.
.
Scroll down & let's get started!
.
Table Of Contents
.
.
4 Upcoming Trends for the Fibre Optic Cable Market
Since the existence of the 5G network in the telecom industry, it strives to transform the communication infrastructure giving the best solutions to digital connectivity. Therefore, its demand has significantly boosted from the last few years.
.
And when it comes to providing the best digital solutions, how fibre optic cable does not participate? It undoubtedly plays an important role!
.
We can just say that to accomplish a true 5G revolution in the communication industry, fibre optic cables are fundamental. Also as 5G networking is based on a tiny cell model that needs a fibre optic cable backbone to deliver an amazing internet experience, its usage & demand have been significantly increased.
.
In short, the deployment of a 5G network infrastructure and advancement in (Augmented reality) VR & AR (virtual reality) technology is just incomplete without using the optic fibre cables.
.
Needless to say, the aerospace and medical industry is also utilizing the fibre optic cables for several applications. Illumination, laser signal delivery, and image transfer are some of the key medical applications where optic fibre cables are being used!
.
Observing the current trends as well as future expectations, it has to be analyzed that there will be far more usage of optic fibre cables in major medical surgeries such as healing of wounds with laser and tumor treatment.
.
However, if we talk about the aerospace industry, then the fibre optic cables are used as the best solution for enhancing connectivity on commercial flights. Its usage will not just provide betterment to in-flight fun but the passenger can also enjoy Wi-Fi connectivity without interfering or conciliating the difficult electrical data systems.
.
In short, the future of optic fibre cable solutions is brighter and is coming up with more advanced solutions in the forthcoming days.
When it comes to achieving security in data transmission and other communication infrastructures, optic fibre cables emerged out as the best solution to opt for. Its usage offers numerous security benefits that traditional copper wires don't.
.
This is one of the reasons why optic fibre cables are frequently preferred in today's digital world. Also, seeing its advantages, it is to be analyzed that there is something big coming up in its future trends like sensitive data protection.
.
One more reason that optic fibre cables are being used in the networking industry is "Glass". It does not conduct electricity & cannot be hindered by an electrical current that makes it unacceptable to prevent any information/data from being transferred perfectly.
.
Besides, various external factors like thunder stroke don't impact the fibre optic cables and minimize the hazard of any information loss during extreme weather conditions.
.
No need to say, with the increasing need for the internet at an exponential rate, the demand for superior bandwidth also goes on increasing.
.
As a comprehensive value of data/information is carried across the internet each day, rising the demand for internet bandwidth in communication infrastructure isn't a big deal!
.
And where increased demand for superior bandwidth is demanded, how we don't include fibre optic cables? It is vital here!
.
Fibre optic cables transfer data using light-based technology where it transmits light at far better speed and frequency to meet up the significantly higher bandwidth.
Concluding Remarks
.
Concluding the above-mentioned upcoming trends of optic fibre cable, we want to say that optical fiber cable (OFC) has now become an important building block in the telecommunication infrastructure. Over the last few years, these cables are fulfilling dynamic bandwidth demands, mainly for telecommunication firms, and have become the most favorable transmission medium nowadays.​
.
Its usage is giving an impetus to the economy and raising the standards of living that are good for employment opportunities, scalability, and growth in the existing transmission businesses.
.
That's all for the OFC!!!
.
If you have any doubt and want to know more; no matter related to fibre optic transmission modes, fibre optic installations, and the methods it uses for hassle-free transmission, write to us below.
.
We will appreciate your feedback and get back to you soon with the best possible response.
.
Hopefully, you have enjoyed reading the article and hit like.
.