Entertainment
Best places to visit in Iceland for a dreamy vacation
6 best places to explore in Iceland for best vacation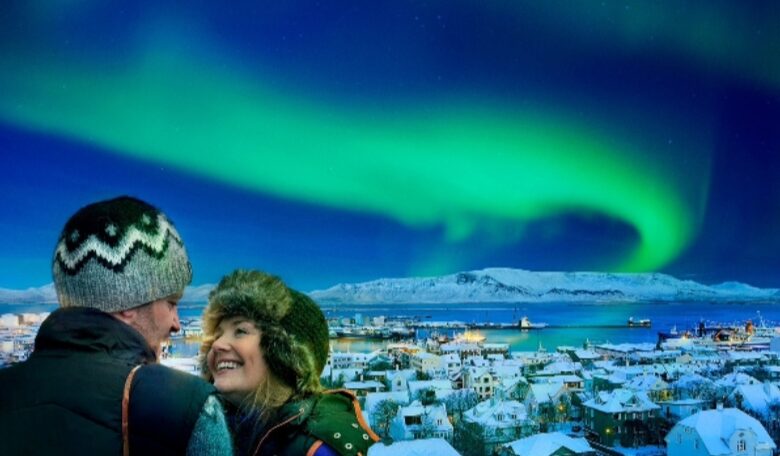 Iceland is a nearly mystical country and also the most peaceful country. The northern lights are what make the area renowned, but there is much more, we promise. Even during the busiest travel period, it is not particularly densely populated. We, therefore, predict that your vacation will be relaxing. There are several tourist attractions here. The destination is beautiful, and traveling across Iceland is equally enjoyable. Beautiful communities and breathtaking scenery. We have selected a few activities that you shouldn't miss from Iceland Tour Package and exciting things to do in Iceland. Here are some of them:
See the Northern Lights
When to Go – September to March
Northern Lights Viewing Options 
Search them in the neighborhood where you are vacationing.

Join a northern lights tour with a guide.

Drive outside of town in a rented automobile to look for them.

Take a Northern Light boat cruise.
Where to Stay – Choose a place with minimal little pollution and cloud cover as possible.
Best places to witness the Northern Lights 
The southern Thingvellir National Park

Western Fjords

North of Asbyrgi Canyon Lagoon of Jokulsarlon glaciers

West of the peak Kirkjufell

Peninsula of Seltjarnarnes
Seeing Northern Lights on a budget 
Camping grounds are the greatest free spots to view the northern lights in Iceland.
Geysir Geothermal Area
A renowned high-temperature geothermal region is Geysir. It is among the most famous geysers in the world and is the source of the name geyser for other hot springs that erupt.
Currently, the area's main draw is Strokkur (The Churn), a geyser that lies 100 meters south of the Great Geysir. It erupts roughly every 10 minutes. Its shoots up boiling water that can reach a height of up to 30 meters, and it is accompanied by a loud rumbling sound. 
Fjallabak Nature Reserve
The terrain of the Reserve is rugged, shaped by geothermal activity and volcanoes, and covered in lavas, sands, rivers, and lakes. The Fjallabak Nature Reserve attracts tens of thousands of tourists each year. It also has the Laugavegur Route, Iceland's most well-known hiking route. It goes from Landmannalaugar in the Fjallabak Nature Reserve to Þórsmörk. It is best to use a local travel company to help you hike this beautiful wilderness. There are several options in terms of what you want to experience. There are guided hiking trips about the most popular spots and about hidden gems of the area that might be seated much deeper in the Reserve.
Best time to visit -Only during the summer as in the winter, the area is covered in ice.
Are you looking for a unique experience?
The Fjallabak Nature Reserve has many clearly designated trails, but if you prefer to explore unmarked parts of the park with the assistance of a guide, they can change your day's trip depending on the weather and the mood of the group. A guide can also help you identify rare plants and animals you may come across and find eye-catching photo spots away from the more common trails.
Blue Lagoon
Iceland's Blue Lagoon is a geothermal spa. It is well-known for its steaming milky blue water amidst the darkish rocks of the nearby lava fields. Minerals like silica and sulfur are abundant in the pool's water and mud. The mineral-rich waters are known to provide healing benefits, particularly for psoriasis and eczema patients.
Best time to visit – The perfect time to go to the Blue Lagoon is in the evening to take in the summer's midnight sun or the winter's northern lights.
Booking – Entry must be scheduled either through a Blue Lagoon tour or directly on the Blue Lagoon website. Since it is Iceland's most visited attraction and sells out almost constantly, you should reserve your entry time well in advance. Prices vary based on demand.
Iceland Tours
Since Iceland is such a versatile country for tourism, it can get confusing to plan a trip. There are many good Iceland travel guide made available by travel companies. You can get in touch with them, discuss what are the sites, activities you are available at the time you are planning to visit or a time you should visit according to the activities you want to do and also the sites. 
Tour recommendations:
Fagradalsfjall Erupting Volcano Tour with Reykjanes Sightseeing

Inside the Volcano Thrihnukagigur Tour

Skaftafell Glacier Hiking Tour

Fjallabak Nature Reserve

Summer Vacation tour of the Jokulsarlon Glacier Lagoon
Choosing a tour package will help you narrow down sites, and activities you really want to do, as there is a multitude of sites to see, and activities to do. 
Golden Circle
'Golden Circle'F is a tourist route. It is famous for a reason and features breathtaking natural attractions like erupting geysers, rumbling waterfalls, and a rift between two tectonic plates. 
Best time to visit – Any time of the year is a good time to travel the Golden Circle. The seasons of spring, summer, and fall bring gentler temperatures and a snow-free environment. You will get the chance to observe these locations beneath the midnight sun with its pink and orange colors if you choose to spend the night close to the Golden Circle during the summer.
Read Also : WoW Mythic + Dungeon
Conclusion
The place offers thrilling adventures like hiking the Fjallabak Nature Reserve, viewing majestic geysers as well as enchanted experiences like seeing the northern lights and relaxing in the blue lagoon. The range of activities and sightseeing's are so diverse from marvels of nature to adventure and wilderness. Such is the charm of this country. You will undoubtedly have a really unique experience because of how sparsely inhabited the nation and sure will keep coming back.