Automotive
Broken Key Extractor: What You Need To Know
Having a broken key in a lock, particularly when it's your own front door, maybe a terrifying experience. However, if you have extra keys and need to remove a damaged key from a lock, there are a number of inventive and simple solutions. Now, this is something anybody can get done by themselves, but removing a broken key from a lock can cause more damage to the lock if done incorrectly or rushed. So it is important that you know what you're doing before attempting to use a broken key extractor. Otherwise, you may need the services of a professional locksmith, and Freddy Lock Express is just standing by to assist you anytime.
How to remove a broken key from a lock
The first and best method of removing a broken key is by using a professional tool used by locksmiths. This tool, a broken key extractor, can be used to remove the broken half of a key from the lock. Key extractors come in a variety of shapes and sizes, but they're always utilized in the same way. They drive a sharp object into the shattered portion of the key, giving you the traction you need to yank it out.
A broken key extractor does the job quite well if one knows what they are doing. However, if you don't think you can handle it, then it will be best to call a locksmith service provider like Freddy Lock Express in Tacoma, WA. We can properly take out the broken key without causing any damage to your door lock. Sometimes, what you need is an expert to get something done.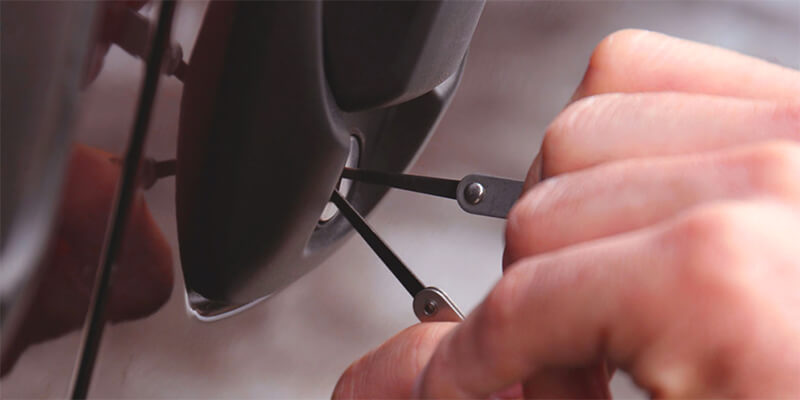 Freddy Lock Express is more than capable of getting the job done efficiently and without any issues. Want to be sure you've got the right company for the job? See Freddy Lock Express reviews by visiting our website, or you can follow us on our social media platforms.
What's next after removing a broken key?
After using a broken key extractor, and the piece of the broken key has been extracted, your lock can take a key again. But, how do you prevent such a thing from happening again? You have to make sure that you don't apply force while handling your keys. Keys may be made from metals and other strong elements, but they too are subject to breakage if not handled properly. Removing a broken key will mean a new key is needed. If you don't have a spare key, a new key may need to be cut for you. This means you either rekey your lock or replace the entire lock. However, it is best if you go for the most cost-effective option, which will be to rekey your lock if you don't have a spare key at hand.
Freddy Lock, after using a broken key extractor, can help with rekeying your lock for an inexpensive rate. You can be sure that only top-notch quality service will be done. See Freddy Lock Express reviews here.
24-Hour Locksmith Services
We have different types of broken key extractor in our possession. This means that every time there is a need for a broken key extractor service, we are able to get the job done. It doesn't matter the hour of the day for us, and our locksmiths are available round the clock to serve you with premium-quality locksmith services. Located in Tacoma, WA, you can be sure that all your locksmith needs will be taken care of at the right time. Follow us for more on our services. We are the best around.
Freddy Lock Express
Tacoma, WA 98405
Phone: 253-245-1010
www.mytacomalocksmith.com