Business
Can You Get Car Insurance When You're Under 18?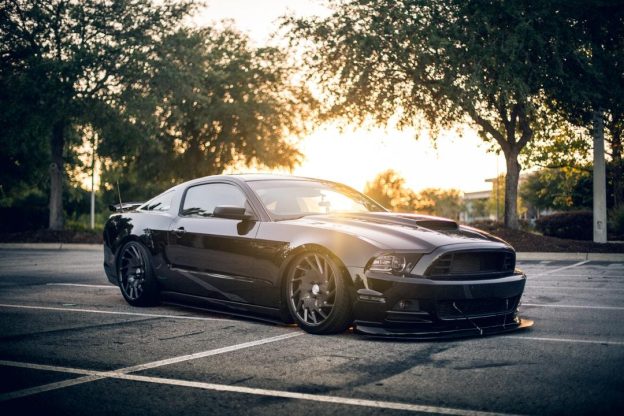 Car insurance is an important safety net to have, no matter what type of vehicle you drive or how often you're on the road. For teen drivers, it's especially important to invest in a policy that protects you behind the wheel, as well as those who are out on the road with you. The good news is that many insurance companies will offer up policies to drivers who are under 18, but there are certain circumstances and hindrances linked to these quotes.
You need to be a registered car owner
You may be eager as a 17-year-old driver to be able to be independent behind the wheel, but can you get car insurance at 17? The truth is that your driver's license is just one step towards obtaining your own auto insurance policy. However, a vehicle must be registered under your name with your state's Department of Motor Vehicles in order for you to sign on for car insurance coverage. A teenage driver can get a separate policy from their parents but remain under the same insurance company as their parents.
This is a recommended approach as you may have a preexisting relationship with an insurance agent, and insight from your family as to how that insurance provider does business. It's important when looking at car insurance quotes to understand how much you are expected to pay in premium each month, but also know the terms and conditions of an auto policy. You have to keep a close eye on exclusions, as you don't want to be left with significant out-of-pocket expenses in the event that you have to file a claim.
Remember, you're considered a high-risk driver
Many teenage drivers opt to stay on their parent's car insurance policy because they can pay their share of the family's premium. However, it's important to remember that because of inexperience on the road, teens are deemed high-risk drivers. A lack of driving records is concerning for insurance companies because they don't know what to anticipate from your driving habits. If you are getting your own car insurance policy, you may see higher than average rates for coverage once you have your own car title.
Those premiums only increase further if you opt for more comprehensive insurance coverage. If you opt for greater collision protection or add-ons like roadside assistance, rates go up. When exploring competitive rates out in the marketplace, some insurers may require a minimum age to sign on for a policy. However, a legal owner may be on the hook for a higher deductible because of a lack of driving experience. If you're leasing the vehicle, you may have a minimum coverage requirement through your lender or financial institution.
However, there are discounts out there
Yes, teenage drivers do have to pay more for auto insurance, but the good news is there are ways of curbing the cost of car insurance. One of the most common discounts on a car insurance rate comes from what's referred to as a good student discount. Insurance providers look at your grades in the classroom and reward you based on the amount of coverage you have and your performance. Car insurance discounts may also be made available based on technological advances.
Insurance companies may offer up a discounted rate if you sign up for paperless statements, or if a policyholder logs on to a mobile app. These apps are also a sound investment for quick access to filing an insurance claim in the event of a car accident. You may be able to score lower rates as you prove yourself out on the road, and as long as you maintain a safe driving history going forward.
.