Business
Considerations for Hackathons Judging Criteria: Exploring Different Types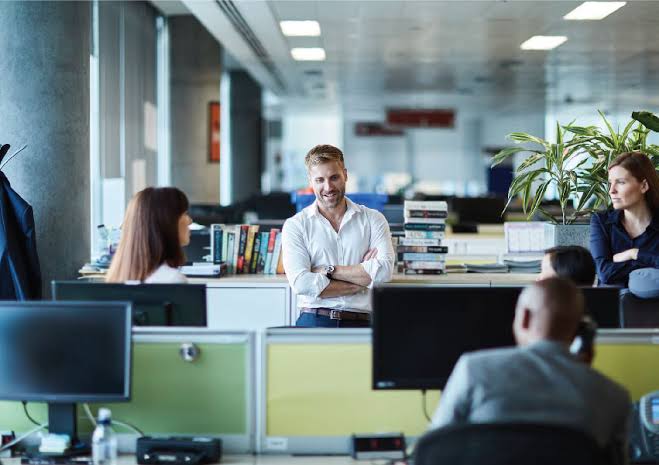 Each year, hackathons gather a multitude of participants with varied backgrounds and perspectives – including analysts, coders, business strategists, designers, and more – to collaboratively tackle real-world issues. The number of attendees is often large enough to fill a stadium with optimal seating capacity. These events challenge participants to solve predefined problems within a set time frame. As a result, an increasing number of organizations are turning to hackathons, following the lead of tech giants. These organizations may use hackathons for purposes such as building their brand, acquiring new talent, or providing training and opment opportunities.
Who are hackathon mentors?
Mentors at hackathons are skilled professionals who generously donate their time and expertise to support participants throughout the event. Their effective mentorship is key to transforming ideas into successful projects. The role of a hackathon mentor can have a significant impact on project outcomes, whether their expertise is technical or non-technical. Their responsibilities vary depending on their area of expertise, with some mentors adept at improving the design, user experience, and originality, while others specialize in specific business processes. Some mentors possess a wide range of technical capabilities.
Hackathon mentors ensure a meaningful experience for participants in these intensive, time-bound creative events. They may be present in person, circulating the hacking space according to a rotation schedule and responding to participants' requests for assistance. For virtual hackathons, mentorship is similar to in-person events, with mentors guiding the challenge or theme and the necessary skills to meet the challenge. The most effective mentors are those who align with the event's goals and themes.
Who are hackathon judges?
The hackathon event relies heavily on judges who play a crucial role in evaluating submissions and declaring winners during the demo phase. Without their presence, such large-scale endeavors would not be feasible. The judges hold the responsibility of assessing the individual efforts of teams, expressing their opinions on the pitches received, and determining the deserving recipients of the prize. Furthermore, they evaluate ideas based on their practical potential, level of innovation, business value, and creativity.
What Are the Various Hackathon Judging Criteria That Should Be Taken into Account?
After the hacking is finished and presentations are done, a tense hush falls over the room as judges make their way to their assigned areas to determine the winners. The task of judging a hackathon is challenging as everyone wants deserving teams to win. However, having the right judges and selection criteria can make the decision-making process easier.
Here are some possible hackathon judging criteria that can be used to evaluate hackathon teams:
Is it commercially feasible?
While not all hackathons require concrete results such as a functioning tool, feature, or product, it is expected that the winning team's idea will contribute significantly to a substantial goal. Even if it is not the final solution, the idea should pave the way toward it. It is unrealistic to expect a perfectly polished project at the end of the event, but it is possible to evaluate the level of effort, thought, and attention to detail that went into its creation.
To evaluate the project's success, one should consider if the team achieved its intended goals, if the project has the potential to add value to a business if it is marketable, and how critical the challenge the hackathon intends to solve is.
How creative and impressive is the idea?
The originality of an idea is a crucial factor when evaluating a hack. Its technical feasibility, innovation, realism, potential, and thoroughness from various perspectives also play a significant role in the assessment.
Where is it hosted?
Has the project been made available on Bitbucket/GitHub? Have any existing technologies been utilized? And does it showcase the concept as a minimum viable product?
Does learning take place?
To what extent was learning achieved during the event? Did the team make an effort to surpass the competition? Have they broadened their knowledge by acquiring new modern technologies, methodologies, tools, and APIs?
How can online hackathon platforms provide a seamless service endeavor for stakeholders?
Organizers can enhance their visibility and expand their reach globally by transitioning hackathons to online modalities. Through modern platforms, virtual hackathons have effectively introduced innovation by simplifying the processes for key stakeholders such as organizers, participants, mentors, and judges. Online hackathon platforms play a vital role in promoting innovation and fostering engagement.
Mentors
Clear guidance is essential to keep both organizers and participants on track. To achieve this, effective communication is necessary between the mentor and participant. A virtual hackathon platform offers various tools to enable seamless communication between mentors and mentees, including private messaging features that facilitate collaboration irrespective of time and location.
Read also: What Is Comparative Negligence In A Car Accident Case?
Judges
Hackathon events typically attract a large number of participants, which can make it challenging for judges to manually evaluate each entry. However, online hackathon platforms provide organizations with a centralized and efficient dashboard that simplifies the process for administrators and judges. These platforms enable organizations to schedule and manage participation on a large scale, automate the shortlisting process, and facilitate easy review of submissions for judges and panelists.
Organizers
Virtual hackathon platforms can be used by organizations to achieve various goals, including building brand awareness, employee engagement, talent acquisition, and innovation with the most skilled individuals. The platform's versatility and potential have resulted in a significant surge in the number of virtual events taking place worldwide. With a virtual platform, companies can engage participants from multiple time zones and locations simultaneously. These technology-enabled platforms enable businesses to host hackathon events effortlessly from start to finish, including registration, project submission, and judging.
Participants
During an in-person event, attendees are expected to complete their tasks within a set timeframe, and it's not uncommon for some individuals to miss out on the event due to busy schedules or prior obligations. However, virtual hackathons offer a significant advantage in terms of flexibility. Unlike traditional in-person events, virtual hackathons can be extended beyond their usual duration, giving participants ample time to recover from the fast-paced nature of the event.