Business
Gold loan v/s loan against property which one is better?
Property owners have the convenience of availing a secured loan against their owned residence at any time. Loan against property is one of the most popular forms of credit in the country, with a projected market capitalisation of Rs.46.1 lakh crore by 2024. This growth is partly due to the flourishing realty segment in the country.
●
By 2040, India's real estate sector is expected to grow to Rs.65000 crore.
●
In comparison, the net worth of this sector was just Rs.12000 crore in 2019.
Besides the booming realty conditions, another reason for the growing interest in mortgages is the competitive loan against property interest rates. Lenders can afford to extend credit at such low rates due to the value of its underlying collateral. Therefore, it is not strange for borrowers to compare these loans to gold loans.
How do loan against property and gold loans work?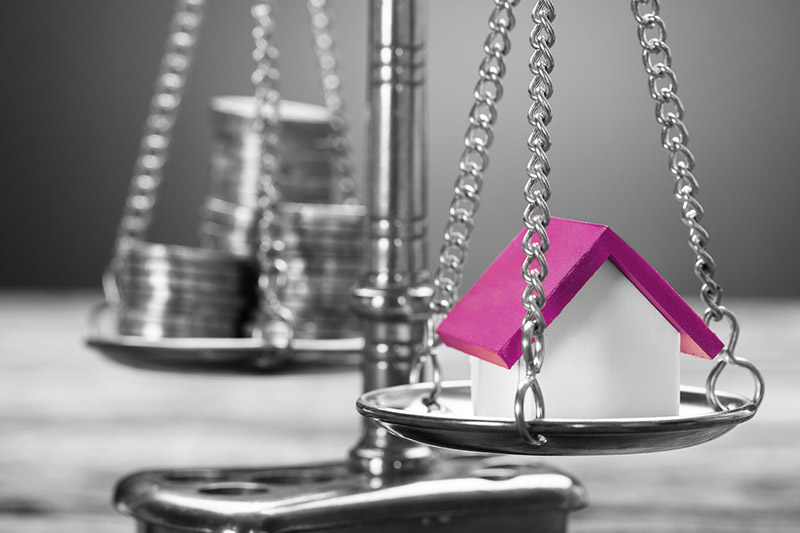 A loan against property is a line of credit, which financial institutions offer to property owners. With such loans, the property is mortgaged against the loan proceeds. Still, such loans have an LTV of around 70%, depending on one's chosen lender.
For example, if an individual mortgages a house worth Rs.50 lakh, he/she can expect to receive LAP worth up to Rs.35 lakh against it.
On the other hand, a gold loan is a form of credit where a borrower's owned gold items act as collateral. Here too, a borrower can expect the maximum loan principal to be around 75% of the hypothecated gold's market value. For example, on gold worth Rs.1 lakh, individuals can avail funding of up to Rs.75000.
●
The gold loan segment in India is set to touch Rs.4617 billion by 2022.
●
The five-year CAGR for this market is 13.4%.
Evidently, gold loans are growing in popularity with each passing day. Still, compared to a loan against property, gold loans come with a few limitations.
Advantages a loan against property  
If you are wondering why you should choose a loan against property over a gold loan, consider the following factors.
Although gold loans can finance high-value expenses, the underlying asset cannot guarantee significant loan principals. Few households possess the amount of gold required to match gold loan proceeds to that of mortgage loans. Some lenders offer loan against property worth up to Rs.3.5 crore to eligible applicants.
Therefore, the sheer size of a loan against a property makes it ideal as a funding source for an individual's big-ticket expenses. For instance, one can easily finance his/her education with a loan against property.
Loan against property interest rates are highly competitive when compared to gold loans. For example, at present, gold loan rates start from around 9.90% per annum. In comparison, loan against property rates starts from around 7.90%.
This distinct difference in loan against property interest rates is one of the greatest advantages of LAP over standard gold loans.
3.
Significant tenure for repayment
Gold loans are short-term credits, where the tenure ranges between one and five years, in most cases. Therefore, borrowers have limited time for principal repayment and interest payment. Thus, opting for a significant gold loan can cause excessive financial burdens on the borrower.
Consider that one avails a gold loan of Rs.20 lakh for 5 years at 10%. Using a loan EMI calculator, the borrower can determine his monthly liabilities instantly, which in this case would be Rs.42494.
Now consider a LAP loan, where all other factors are the same apart from the tenure. Here, the tenure is 15 years. In such a case, the EMI would effectively have to be just Rs.21492.
Therefore, besides loan against property interest rate, tenure also plays a significant role in making LAP a beneficial prospect.
Some lenders provide pre-approved offers to simplify and expedite the loan disbursal process. These offers are applicable to housing credit and loan against property. Applicants can check their pre-approved offer by submitting a few essential details, such as name and phone number.
Gold loan advantages
In some aspects, gold loans are beneficial, as well. One of the most notable advantages is the repayment burden for such credits. Failure to repay a gold loan enables a lender to take possession of the collateral and use it to recover the remaining funds. If this happens, the borrower only loses possession of gold jewellery.
However, in case of loan against property, the lending institution will sell the borrower's house in the event of non-payment of dues. Therefore, with LAP, you can end up losing possession of your dream property.
Gold loans and LAP are both useful financial products suitable for different needs. If one decides to avail a mortgage loan, he/she should understand the charges on loan against property beforehand.
.