Education
How can you study for the CPA exam efficiently?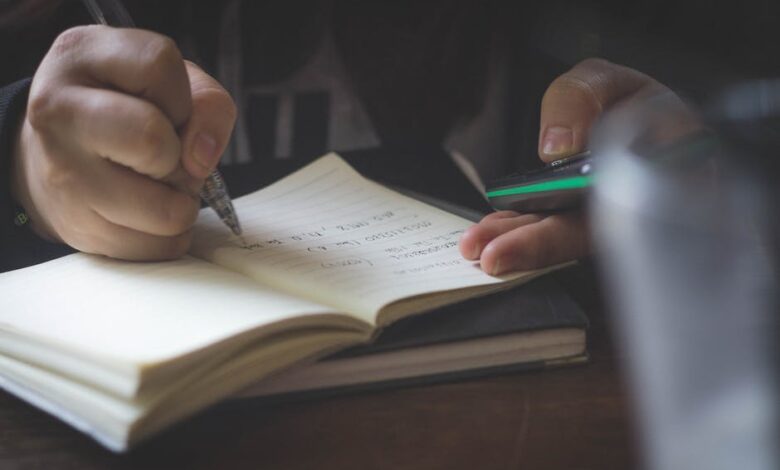 The Certified Public Accountant examination in the USA is one of the most popular accounting certifications available across the world. Administered by the AICPA, the CPA exam can be quite difficult to crack without consistent effort and practice. You also need laser-sharp focus and meticulous planning to pass it in your first attempt.
Acing your CPA exam without adequate preparation or appropriate professional courses can be similar to searching for a needle in a haystack. Therefore, it is essential to start your preparation early and commit to your study routine.
Here are some of the best tips that can help you prepare efficiently for your CPA exam.
Pursue a professional preparatory course instead of free resources

: One of the biggest mistakes you can make in your CPA preparation is not investing in a proper CPA exam review course. Free online resources and mock tests can be good to supplement your study plan but can't help you finish a vast syllabus in a limited time. Instead, look for reputed learning partners with great faculty support who can boost your preparation.

Make a realistic study plan

: Study plans can differ from student to student but the absolute absence of one can be disastrous for your CPA score. Making an ambitious study plan can be easy—what you might face difficulty in is sticking to it for a long period. Instead, take out time to figure out how much time you need to cover the entire syllabus keeping in mind your existing routine and pre-existing obligations. This can help you chalk out a realistic plan that can keep your preparation on track.

Make your surroundings study conducive

: Your surroundings play an important role in deciding the quality of your study. A calm well-lit and tidy area can inspire a lot of positivity and enhance your study sessions while a jumbled-up cluttered area can only bring in distractions. Therefore, you must ensure your surroundings are conducive to your study plan.

Get rid of all likely distractions

: Although ambient surroundings can take out a lot of distractions from the picture, they can't eliminate them. Social media notifications call from family and friends, or important office calls can distract you from an intensive study session. It is crucial to take care of these distractions beforehand so that you can have uninterrupted study time.

Seek support from classmates and mentors

: Self-study can help you cover a lot of syllabi in a short time but can't fulfill the need for support from like-minded colleagues. You should regularly connect with other exam-takers or your mentor for clearing your doubts and boosting your confidence.
It is important to maintain your motivation while you are preparing for CPA as your career. Remember that exam preparation is like running a marathon rather than a short sprint. Therefore, you should also attend to your physical and mental health during your preparation.
It can be helpful to take small but regular breaks to overcome the monotony of your study routine. You can also break down your syllabus into smaller goals to keep things more dynamic.
Invest in a good CPA preparatory course today to take the first step towards becoming a successful chartered accountant in the US.