Tech
How to promote your music using Digital Marketing?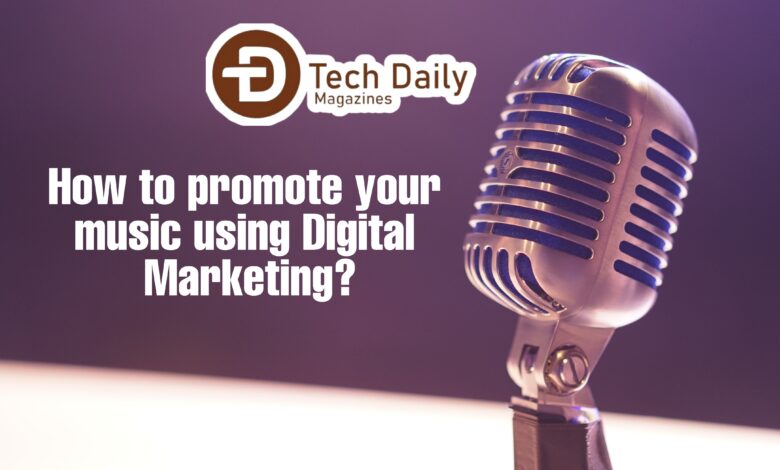 The easiest way for a musician to share their music with a worldwide audience is online; we're in 2021 and there is now a huge variety of ways to do this, which this article is going to explore further. 
It's important to remember that you don't have to use all the methods mentioned in this article, in fact doing too much can be detrimental to your success as you'll end up doing too much and not paying enough attention to each individual platform. 
Social Media
I'm going to start with the biggest section as there's just so many different social media platforms these days.
Facebook: this is one of the longest running platforms and still used by millions of people worldwide on a daily basis, so there is a market there to hear your music. Without getting too technical in this post, there does need to be some careful consideration when using Facebook to promote music, and an artist may wish to consider exploring Ads Manager to create Facebook ad campaigns. A positive of using Facebook is that it is an affordable method of promoting your music and doesn't cost the earth either.
Instagram: this platform is so popular these days and you'll often hear other famous influencers say how much they use this platform to build their following. Instagram offers a variety of ways to promote yourself, including: stories, Instagram live, regular posts and direct interaction through DM's. If someone is looking to build their online presence then Instagram should definitely be considered as a tool in the overall strategy. 
Tik Tok: this has been the place virtually be over the last few years, and many reports have emerged of people shooting to fame after getting their videos noticed on Tik Tok. It's an extremely popular social media site at the moment, which gives you the potential to reach millions of people.
YouTube: we all use YouTube right? Whether it's looking for an educational video to help us with something, to listening to music or for watching other digital media. YouTube, in my opinion, should be a key element in any artist's marketing portfolio when looking to promote their music online. Some key things to remember are to make sure you're uploading good content with clearly written titles and that you're sharing regularly. 
Other social media: a quick search of social media on Google will bring up a list of sites, all of which should be considered when promoting your music online. It's important to remember that each will cater for a slightly different demographic, so spend some time reading up on who you're trying to market to. 
When considering your social media strategy, it's important to remember to choose the right platform that caters for the demographic you're trying to reach, the content you're producing is good and backed up by clear titles so people can search for it easily. Regular uploading and sharing will go a long way to helping you promote your music online. 
Read also: Basics of music business that every person should know
Create your own website
Not many of us are a whizz with HTML or CSS but luckily for us creating a website is now straightforward as there are multiple online platforms where this can be done quickly and easily.
It's good to have a website as this is a dedicated space where you can share your work, and as you build up traffic you can start selling your music and merchandise from here too! 
Personal blog / music blog 
A blog is a great way to write about yourself, band or music. You could either create your own personal blog or submit your work for inclusion in an already established music blog. The upside with submitting your work for inclusion is it's less work than managing your own blog, however you'll be sharing the space with other musicians so might not get as much air time as if you set up your own dedicated blog.  
Music streaming services
Music streaming services are a great way of promoting your music online and building a bigger following. Plenty of people across the world use these services on a daily basis so if done properly your music will be exposed to a very large audience.
As you will see from the suggestions above, there are plenty of ways to promote your music online and if included as part of an overall strategy then an artist should see a rise in the number of people listening to their music.