Tech
FUTURE SCOPE OF PYTHON PROGRAMMING LANGUAGE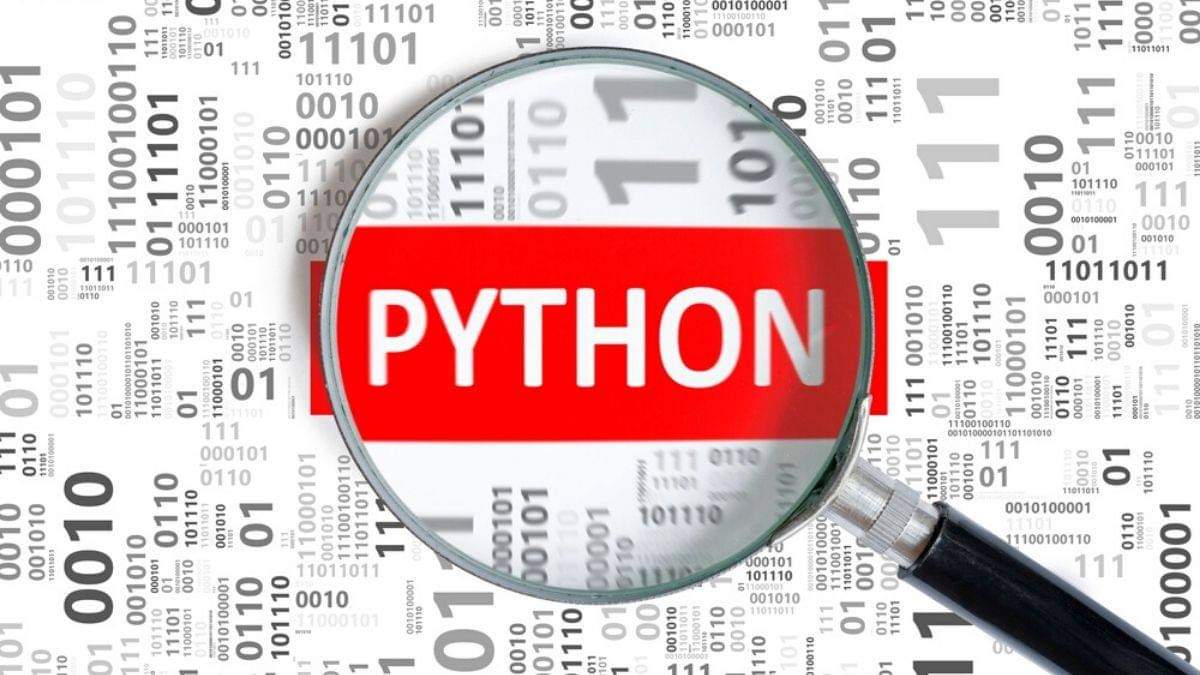 Now we have a completely digital world, everything information, message, or data is stored in a digital platform and transferred in the same way. With evolving digital innovation, we will eventually charge towards a world of exabytes of data, and then to a period of zettabytes and yottabytes, and many more. Data is everything, now and then numerous data is stored and sorted out. So our future will be more advanced where there is a monopoly of data only. Data needs to be processed to make an intelligent decision. This only will make technologies like Artificial Intelligence (AI), Machine and Deep Learning, the most
These technologies and other related technologies will be the future footwork, with technologies the programming languages related will come in demand and gain popularity. If we think of a programming language then Python which is used in all these technologies will become the most used and mighty programming language. We will see the future of Python as a programming language and its use in the top companies along with the future and present career opportunities.
.
Future scope of Python
.
Python is a multi-programming language, as Python can be combined with the latest language like C, C++, and others. It is the best programming language which helps to develop various applications easily and efficiently.
●
Multiple programs are supported by Python.
●
Artificial Intelligence, Machine Learning, and other
prefer
Python to other programming language.
●
It has a huge libraries and tools.
●
It is designed in a way
so that code readability is much better compared to other programming languages.
●
Some codes and commands can only be used in Python language
.
The trending technologies of this era like Artificial Intelligence(AI) which also involves technologies like machine learning, deep learning, NLP (natural language processing), and deep learning and also data analysis and big data analysis heavily dependent on Python due to its inbuilt modules package which makes algorithm needed processing of data easily programmed or coded.
.
Python is one of the most demanded languages followed by C, Java, and C++. Also, it is the language used for hacking and the language preferred by beginners to professional developers. Many are interested in learning Python than another programming language
Artificial Intelligence (AI) and managing big data analysis and other emerging technologies directly or indirectly relies heavily on Python due to its libraries and framework.
.
Python is continuously developing and many libraries, packages, modules, and frameworks are added in the newest version of Python. Python's newest version is developed according to the need of the emerging technologies so that they become completely compatible and can be used. Let's see what all libraries and frameworks can be used for AI (Artificial Intelligence) is PyML, PyBrain, scikit-learn, MIPS, and others these are mostly used for machine learning whereas for neural networks neurolab, Pynn, and others and for natural language and text processing Quepy is used. Also, there are libraries and frameworks that Big Data uses are NumPy, Pandas, Scikit-Learn, Bokeh are readily available in Python.
.
.
Companies that use Python
.
Python is widely used in the development of various company website and app like
Instagram you may have heard and use and very popular for sharing images and videos. With the help of Python3 along with Django Python framework, this site was created.
Spotify one of the popular site having a collection of songs is a combo of Python, Java, and C/C++. Data analysis at the back end needs Python.
Amazon the popular consumer site for selling and purchasing products online heavily relies on Python. Machine learning algorithms are used for analyzing the popular product, also for analyzing consumer needs, habits in order to give them an accurate recommendation of products. The combination of Python, Hadoop, and Apache is used by Disney.
One of the most viewed sites for uploading, streaming, and viewing videos is YouTube. YouTube uses Python and Apache Spark combination for real-time analysis.
One of the largest social networks used widely all over the world which connects many people, also become a platform for meetings, selling product and also for finding jobs with advertising your products or website. Facebook uses Python at the back-end app and image processing. It is the core language. Quora, Reddit, NASA, Nokia, and other renowned companies use Python. Any programming language is used because of its efficiency and ease of use. You can see now that Python use in various companies and websites. So the demand for Python developers in the future and in recent years will always be there
.
Career Opportunities in Python
.
Demand for job in Python is very high as compared to the availability of Python expert. There is a difference in between demand and supply is very high. Python expert demand in IT field is very high. The job profiles you become eligible for when you are a Python expert is given below
●
Senior Software Engineer
.
There is an exponential rise in demand for Python developers in India. You can check the salary for various Python profiles
.
●
Software Engineer is above 5 lakh
●
Data Scientist is above 8 lakh
●
Senior Softwa
re Engineer is above 9 lakh
.
A.
Career Opportunities for
Fresher's
.
Python gives very high job opportunities to fresher's. If you have the right approach and attitude then Python will offer you a lot. You must be able to do programming independently and your programming base must be strong and able to resolves bugs and issues in programming. There is a very high demand for Python developers in India.
Python professionals are preferred over Java Developers. As a fresher in Python you can earn a salary package around 3-4 lakh per annum, and if you have further gone for advance courses in Python or combine Python with Data Science, Linux, Java, and other your future will be outstanding.
.
.
B.
Career Opportunities for Experience
.
Job opportunities for an experienced Python expert are unlimited. If you have experience in Java then you must secure your position as a beginner in Python. If you have experience in Scientific, Numeric modules, game development libraries and modules, well versed in Django or Flask or in all well versed in Python language then salary wise you will earn above 12 lakh per annum. Also, with Python will always learn new.
.
In the future, growth in Python is exciting. Top businesses are now and even in the future stuck with Java, the python patterns. As a consequence, python has been a main language and used python for study, creation and production. In order to satisfy the consumer needs, small, massive, startup organizations select python. Instead of C, C++, Machine Learning, R Programming, Neural networks and others Python was chosen as the preference.
.
To write scripts, it is the most demanding language in the IT field to test mobile devices. Python is just a great big tool. Companies in India expect us to give their companies highly qualified python developers. Statistics show that salary for Python developers are constantly increasing. Python provides excellent memory management.
Python is a real-world programming language. It contains a lot of libraries, quicker to understand with simple keywords and syntax. The programming language is the fastest evolving programming language. You can also be part of developing and recently emerged technologies by choosing Python as a profession. We cannot produce outstanding results without the Python language.
.
Looking at the several factors, compatible with the emerging technologies, a built-in wide range of libraries, use of Python in top companies. Python is in great demand and therefore need for Python developers are also in great demand.
If you are a student and starting your career or a professional it is very easy to learn Python. Python training courses are available offline and online. In order to become a certified Python professional, you can do Python Online Training