Business
How to Start an Online Tutoring Business: A Guide to Success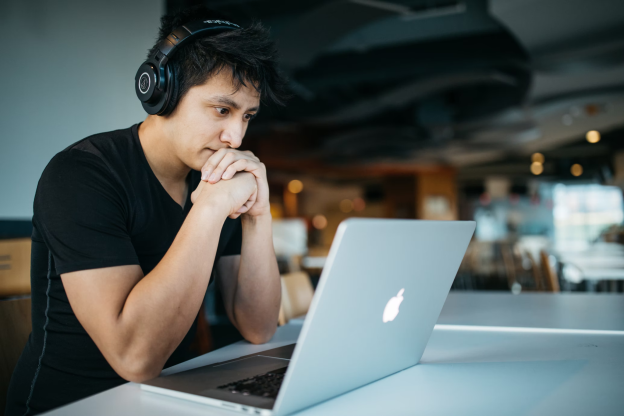 If you are looking for a small business idea in 2022 and you want something lucrative, but with a purpose, then tutoring is a great option to consider. This business idea has additional advantages, like low upfront costs and a flexible work schedule.
So, if establishing your own online tutoring business is something that you want to try, here are six aspects you need to keep in mind before doing so. 
#1 Write your tutoring business plan
A good business plan is a vital and strategic tool for any business, large or small. It is a roadmap that helps you focus on the specific steps you need to undertake to succeed in your business idea. A good business plan enables you to understand your customers and your competition. Above all, it allows you to achieve short-term and long-term objectives.
Writing your business plan can be challenging. For this reason, we strongly advise you to use a tutoring business plan template to help you and guide you in the right direction. It is a great way to make sure that you cover all necessary elements of your business plan, including marketing, operations, management, and financial strategies.  
#2 Consider your online presence
Giving your small business an online presence is simply a must nowadays because students do not magically appear out of nowhere. You need to find them on your own and on the place where they spend the majority of their time—online. 
For example, a student looking for assistance in writing will simply search for English help online on Google, or social media, instead of searching through a phone book. As there are a lot of online resources, video lessons, and courses and the competition is tough, you need to plan your online presence carefully. 
For this reason, consider building a welcoming, informative website and engaging and educational social media profiles. Ignoring social media as marketing platforms and all they offer is a huge mistake. Additionally, you should also consider registering with tutoring agencies and sites.
#3 Set up your classroom and software
Setting up your classroom and investing in the appropriate software are the next steps you need to take. 
First, find a quiet and bright place in your home to conduct your online tutoring. Keep in mind to position yourself to have a clean, neutral background behind you in all your video calls. Next, ensure that you have all the technology you need to begin, including a computer, strong internet connection, webcam, microphone, tablet or digital drawing pad, and stylus. These tools make it easier for you to teach, illustrate and share concepts with your students online. 
Most importantly, take time to research and invest in an appropriate video conferencing, virtual whiteboard, and document sharing software.
#4 Define who and what to tutor
Before you start working and going after clients, you need to determine who will you tutor? What will you tutor, and how are you going to do that?
Who do you want to tutor?

 
Defining your target audience means defining which grades do you want to tutor. For example, a high school student's subject matter and teaching style are different from a college freshman or a middle schooler.
What do you want to tutor? 
Your expertise is your money-maker when starting your tutoring business. So, deciding a niche to teach is a critical aspect of the process. You can decide to go more broadly, like tutoring on STEM subjects or narrow your niche by focusing on one specific topic. Then, determine if you will opt for group tutoring, one-on-one, or maybe both. This aspect will depend on your preference and teaching styles.
#5 Learn the legal aspects
Many people who start a tutoring business start as freelancers or sole proprietors, so you need to register your business if you want to start that way. The advantage of this model is that your taxes are more manageable than they would be with other forms of entities. However, keep in mind that as a sole proprietorship for your tutoring business, you will be personally liable for any debts attracted by your business.
#6 Take care of the financial aspects
After deciding what tutoring services you will offer, you need to calculate your starting and operating costs. For this reason, you need to create a budget to plan your finances carefully, avoid costly errors and maximize profit. 
Business expenses you need to consider are, for example, books, writing materials, equipment (laptop, printer, headphones, etc.), marketing expenses, and invoice and bookkeeping software. 
Separate your business and personal finances to make bookkeeping easier and make your job during tax season that much smoother.
Also, decide on the price of your services. To do that, research your niche and how much your competitors are pricing their lessons. Most tutors typically charge between $25 and $80 an hour. However, it will all depend on your years of experience and your time in teaching. Once you have decided your rates, choose your preferred payment processing solution.
Conclusion
Setting up an online tutoring company is a great small business idea that does not require a lot of upfront investment. However, as with any other business, you need to work smart to succeed. So follow our tips and be sure that you have set a solid foundation to grow a successful business in no time.
.