Tech
Is Btech in Biotechnology a good career option for you?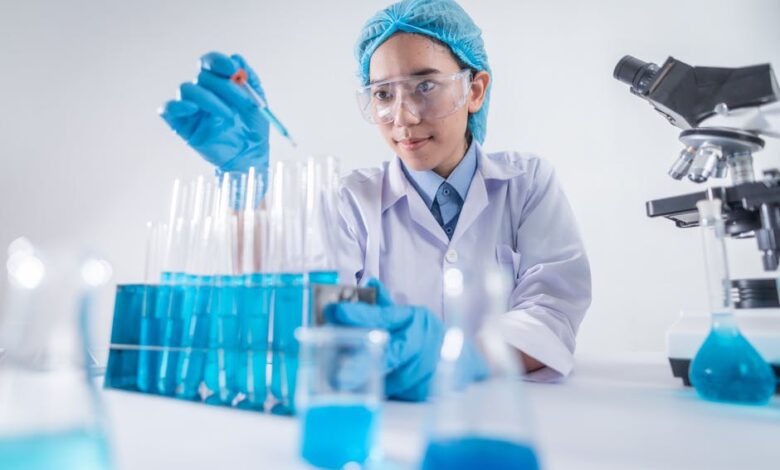 A B. Tech Biotechnology is primarily an undergraduate degree program within the engineering field. The usual duration of this course is 4 years. 
Tech or Biotechnology engineering is a study field where chemical engineering and applied biology comes together. Chemical engineering principles are applied followed by the knowledge of biology in fields like engineering, medicine,

technology

, and other applications. 
A B.Tech in biotechnology, being an engineering degree, has several career prospects in the job market today. Talented and skilled professionals can work with organisations that work on the production of biotech instruments or other similar materials. 
Biotechnology engineering is there for a combination of chemistry, engineering, biochemistry, genetics, and microbiology. Biotechnology engineering is used in several fields such as eco-conservation, pollution control, energy conservation, agriculture and animal husbandry, research and production of medicines, vaccines, as well as fertilisers.
Career options with B. Tech in biotechnology
After a B. Tech in biotechnology, you can work as a research scientist in several government research institutes such as the National Institute of Oceanography, the national brain research Centre, and many more. 
A B. Tech in biotechnology graduate can also work as a lecturer in government institutions in the education sector. For this role, you must have excellent knowledge of molecular biology and genetics. You may also be required to clear some government examinations by different state governments (as applicable in India) to get recruited for government posts.
With a B. Tech in biotechnology, you can do private jobs in many sectors like pharmaceutical companies. Some of the most common and popular organisations are Hindustan Lever, Dabur, etc. You can work in high-profile roles like a marketing manager, a quality control officer, or in-charge of production et cetera.
With the biotechnology degree, you can certainly seek many jobs in the IT sector. You may need some software skills that you can learn before applying for some jobs. You could work as a web developer or a software developer in an organisation using your skills and talent. 
You can work as a professional biotechnologist in the marketing branches for developing business products. some renowned institutes include Hindustan antibiotics, Benson India, Hindustan Lever, and many more. 
These are not the only options, but there are also a lot more many fields you can explore: bioprocessing industries, waste management, energy management, laboratories, environment control, food processing as well as drug and pharmaceutical industry.