Travel
Portugal: 6 Reasons Why it's a Great Place to Live and Work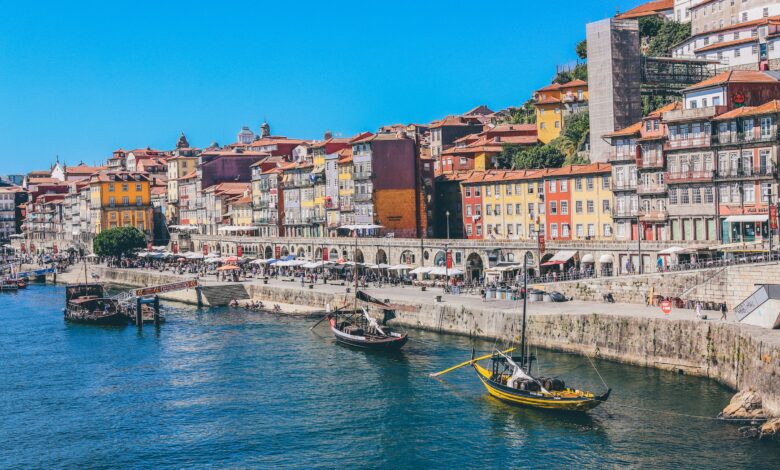 You'll see it everywhere. Portugal is great for retirees. Portugal is a cost-effective holiday destination. Portugal has magnificent scenery. After seeing so many sources recommending Portugal as a fabulous destination, you might be wondering whether it's just as good for people who want to live and work in a congenial environment. It is! 
Need proof? Let's take a closer look at Portugal and why you might decide it's a fantastic place to live and work. 
1. Portugal: A Great Place to Be Self-Employed
Looking for a job in Portugal? That's likely to be a tough call, but if you're self-employed, or looking to start a business, it's a great place to be. Just know how to get health insurance in Portugal before you move there because you wouldn't want to find yourself unable to pay for care when you're an expat who is not covered by the national health insurance. 
On the bright side, Portugal places you firmly within the EU which makes trade between Portugal and its European economic community partners super-easy. And if you're going global, Portugal has the infrastructure to support you. So, let's take the ability to do business from Portugal as a given, and look at some of the other advantages you can enjoy. 
2. Portugal Has a Low Cost of Living
From getting rented accommodation, to buying property, and from buying groceries to getting around, Portugal is famed for its low cost of living. That contrasts with the advice you'll see for most parts of the EU and the UK where property, in particular, is costly, and the cost of living high. 
It's one of the main reasons why you'll see Portugal recommended as a destination for retirees stretching their pensions and for travellers on a budget. But a low cost of living is by far not the only reason why one would consider Portugal as a great place to live. The cost of living is low, but the quality of life is very high indeed!
3. A Pleasant and Varied Climate
If you hate extreme cold as much as you dislike extremely hot weather, then Portugal might be the perfect place for you to escape both of these. It has a pleasant, Mediterranean climate, with warm summers and mild winters, particularly if you choose to make your home near the coast. And much as most of us don't associate Portugal with island living, let's not forget the Azores, which are gorgeously green all year round. 
Like a bit of snow and more seasonal variation? Move a little inland to the mountains. You may even enjoy the fun of having a ski resort nearby! Having said that, most of Portugal never sees snow, so choosing your home base according to climate will depend on the kind of weather you like. 
4. Magnificent Scenery
Let's not beat around the bush. Portugal's scenery is superb and remarkably diverse. From historic towns with magnificent historic buildings to verdant coastlines graced with amazing beaches and coastal drives, you can't go wrong. Exploring Portugal in your leisure time has to be one of its biggest attractions. Do you like deserts? Portugal has its desert regions. Are you in love with mountains? The Estrela Mountains should satisfy your desire for craggy vistas. In love with seaside magnificence and glorious beaches? Then you're headed for the Algarve. Portugals is a people-pleaser, and anyone you know who might have visited it will confirm that. 
5. Nightlife, Food, Wine, and Golf
What gets you into high gear? Portugal probably has it! If parting till dawn is your scene, you'll want to head for Lagos, Albufeira, or Praia da Rocha to dance the night away. Great food and excellent wine are everywhere to be found, and if you're a golfer, you'll love the Algarve, where you'll enjoy the facilities at over 40 magnificent golf courses. Not near the coast? You'll still find some challenging courses designed by golfing greats not far from you. 
6. Safe for you and Your Family
If you come from a country where you're used to watching your back, Portugal may come as a pleasant surprise. It is one of the top 5 safest countries in the world. With such a low crime rate, you can teach your kids to be streetwise in the hope that they'll never have to use that knowledge. And although it's always wisest to be careful, Portugals is likely to forgive you for the occasional lapse in your own street smarts!
Will You Choose Portugal?
Before committing yourself to a longer-term move, it's always wise to spend some time in the country you're thinking of making your own. Only about 27 percent of the locals speak any English, so you might want to learn enough Portuguese to get by in simple social interactions or business transactions. 
The bureaucratic machine is big and complex too. You might find yourself hiring consultants just to do things you might have previously thought to be rather simple, only to find the red tape in Portugal hard to break through. How patient are you? If bureaucracy bugs you enough for it to be a dealbreaker, then you can consider the deal to be broken before you even start. 
But besides these drawbacks, Portugal is still a wonderful place to live and work, so put it on your list and check it out for yourself! Who knows? It won't be surprising if you fall in love!