Business
Practices to Achieve Best Performance Management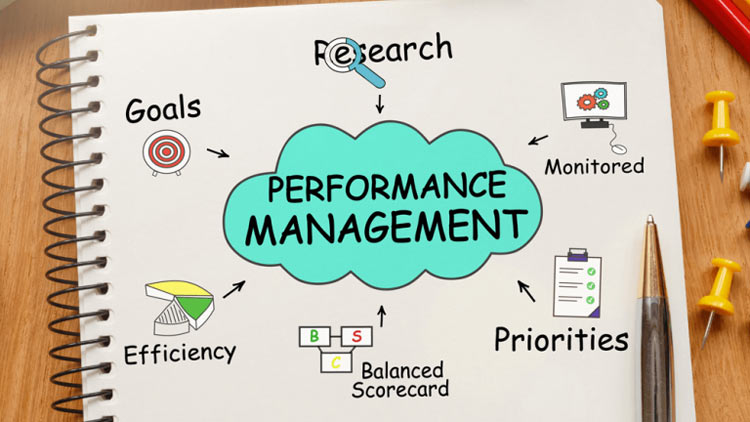 Managing the performance of your employees is a key aspect of human resource management. High employee performance will not only provide higher productivity during working hours but will also help the business move towards its organisational goals and profit. But managing employee performance is not an easy task, there is various factor you need to take care of while boosting your employee performance and bridging the skill gap for example like training, defining key goals, setting up target and feedback. This is not possible without the help of a setup in place which manages and both the performance and growth at org and department level, so it is important to have performance management software to manage all the key functional area and create an automated process for easy tracking and supervising.
.
To make sure your performance management software works best, here are 11 best ways to help improve performance management.
.
Identify Goals
Once you have performance management software set up in a place, you need to start defining your goals – that is, deciding what you want to achieve with performance management. Ask yourself:
1.
Do you need to boost employee productivity or growth?
2.
Is developing the skill oy your employee a priority?
3.
Do you need to improve the rewards and benefits or compensation process?
4.
Do you need to increase employee retention rate and provide a better experience to your employee in your company?
5.
Will the tool help you manage employee engagements and increase team efforts?
.
Understanding these point will help in improving your performance management process employee benefits for businesses.
.
Defining Roles
For an employee to perform at their best, they must understand their roles and responsibilities in an organisation. Therefore, it is very important to define the roles of each employee what functional area they will be handling, whom they are going to report, what are the dependencies they have, whats the target and expectation company have from them and the end result.
.
.
.
Performance Plans
Most companies tend to set an annual target for the team, which are often never met. In addition, there is no perfect way to determine the actual performance of employees, given the year of their appraisal.
.
Instead, create a performance plan that matches your goals. A performance plan is like a plan of action that will help employees understand what they need to do and the process of doing those task, which will help them meet their overall goals towards the end.
.
Monitoring Employee Performance
Regularly monitoring your employee performance can help you understand the factors that influence your employee performance. Use analytics tools and metrics to find out how employees are performing will give you a brief idea on the progress of the task, time is taken to complete a given task, analyse the performance and target achieved by them. Regular employee tracking performance will enable employers to deal with any issues your employees are facing and you can work together to solve that.
.
Regular training
This is more like coaching in helping employees identify problems before it becomes too big. Try to hold a monthly meeting every month to help employees understand where to go next, do they need guidance and help them find a solution to complex problems. This helps keep employees on the right track and improve employee and employer relationship.
.
Cross-functional workshops
It will be useful to conduct cross-functional workshops from time to time as this can help employees understand how the other department works. In addition, they can create new connections between teams and discover new interests and opportunities, take up new projects and brings in a new idea to the table which can be useful for their future career as well.
.
Feedback
It is important to monitor employee performance, but it is equally important to provide regular constructive feedback. Employees may feel inferior if they do not receive timely feedback which may hamper their performance and ultimately led to layoffs. Also, if an employee is performing well, it is important to give positive feedback in order to appreciate their hard work and dedication. Waiting too long or not giving feedback can cause employees to lose interest in their work and start looking for opportunities outside the company. Performance management software comes with a 360-degree feedback system where employees can get feedback and appraisal from their peers, juniors and also seniors from different departments as well for their help and performance in completing a task.
.
Professional Feedback
While regular feedback is essential, it is important to understand the difference between professional feedback and personal criticism. While professional feedback can help increase productivity and boost employee morale, criticizing employees for their characteristics can have a negative effect. For example, when providing feedback, if you indicate that an employee is late in submitting reports, this will be considered professional feedback. While the indication that they are sending reports late because of their laziness gives feedback on their characteristics and is quite personal to them.
.
Leadership training
When it comes to improving productivity, training is not just for employees. Your managers also need training from time to time to behave in the best possible way, to be able to guide the team, to provide necessary help and decision to solve the problem. The employer should also focus on arranging a management training program for their managers and higher authority person in the organisation to hone their leadership skills.
.
Employee Feedback
Giving accurate feedback on each employee performance is a difficult task. But asking employees to respond to the performance of their team members can help an employer respond better in return to how everyone is performing and what they think of their team members. It will also help the management to understand the insights of the problem that can also be managed by the team and able to better coordinate the team in any group project and task.
.
Rewards and Recognition:
Rewards and recognition are essential aspects of performance management software. It is necessary to recognize the hard work of the employee, the effort they have put in the given the project. When employees are recognized, they are motivated to keep doing their best. Performance management software rewards employees on two things first recognition from their peers and second getting recognition from their manager and head of the department in the annual cycle which help them in calculating their variable pay on the basis of target achieved and rewarding them as per their CTC.