Education
Senior secondary exams: a complete preparation guide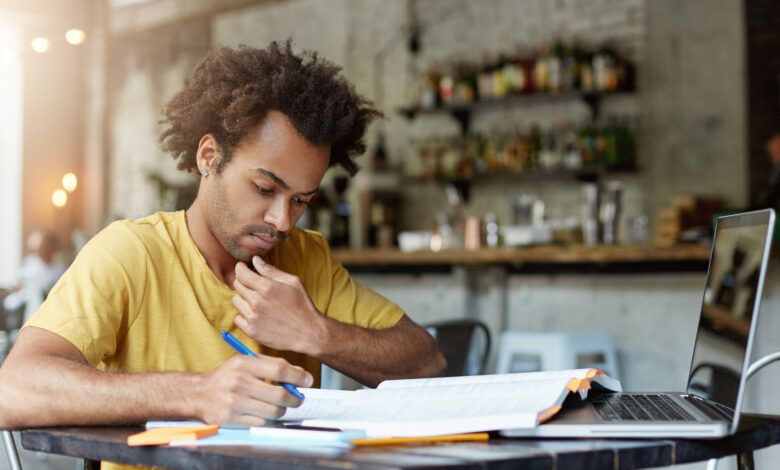 Senior secondary education is the senior-most significant phase of schooling. Classes eleventh and twelfth come under senior secondary education. Along with effective teaching and learning, exams are also conducted to assess students' knowledge and understanding of the academic subjects being taught to them. 
To study well, develop the right learning skills, and work for improvement, exams help students in many ways. Being passionate and effectively learning to score well in senior secondary exams is very important. Let us discuss the complete set of preparation and exam giving tips for students.
Exam preparation tips
Start the preparation early
In senior secondary classes and board exams, the syllabus is vast and detailed. To wind up the whole syllabus timely and avoid last-minute chaos and study stress, all students must start the exam preparation early. This will help them to complete the syllabus timely, and later have multiple revisions and practice sessions.
In senior secondary classes, academic subjects are complex and detailed, and understanding them from textbooks becomes challenging. However, by using a mobile teacher app students can access several audiovisual tools like educational videos, modules, demonstrations, picture cards, PowerPoint presentations, and more. With the help of visualization, students tend to understand the concepts better and quicker. 
For effective exam preparation, solving sample papers is very important. On online teaching sites and apps, students can easily get sample papers and previous year board question papers. By solving sample papers, students get an idea of how much they know and what more needs to be done for improvement.
Exam attempting tips 
Focus on proper presentation

 
To score well in the exam, presentation plays an important role. All students must avoid too many cuttings, scribbling, and overwriting. In case of long answers, write them in short paragraphs. Solve the applicative questions step by step. For calculations make a rough column on the side of the answer sheet. Draw neat and well-labeled diagrams, graphs, and maps.  Ensure to attempt the paper neatly and cleanly.
Sometimes there are chances that you might not know a few questions in the exam. In such cases, students start feeling stressed and panicked. Because of this, they even forget the questions they know properly. To avoid this happening with you, all students must stay calm and composed. Take a deep breath and start attempting the questions you know first. Once done with them, in the remaining time think about the ones you left earlier and write anything relatable to them. 
Read Also: Why Should I Have an Extra Income?
Make sure to revise and recheck

 
To submit the exam sheet with accuracy, revisions are very important. Many times when students are in a hurry or have less time left to complete the exam, writing and solving questions quickly can lead to errors and mistakes. Stress and nervousness can also be reasons behind this. However, by revising the answer sheet, these silly mistakes can be corrected. All students must try to make out at least ten minutes to revise their answer sheet. Read the framed answers, recheck the calculations and make necessary corrections. 
Other additional tips to follow
Wake up early in the morning, have a healthy meal before you leave 
To give the exam effectively, having an active and energetic body is very important. Breakfast is an important meal of the day. All students must make sure to wake up early on exam day. Eat a highly nutritious breakfast before you leave for the exam center. 
Reach the exam center timely
In the exam center, different duties need to perform before the exam starts. Checking every student to make sure nobody carries and cheating means, attendance, room allotment, etc are done. To get through this process and start the exam at the right time, all students must make sure to reach the exam center well in time. 
Carry all the necessary documents

 
For senior secondary board exams, students are given proper admit cards. Without admit cards, you won't be able to enter the exam center which can also cause other trouble. To avoid such last-minute chaos, all students must make sure to carry all the necessary documents along. Get your admit card printed and laminated. Along with this, make sure to wear your school identity card too. 
Conclusion
Senior secondary education is the most important learning phase for students. To score well in class eleventh and twelfth exams, effective exam preparation is very important. By following the above-mentioned tips students can prepare well for the exams. We also discuss some additional tips that students can follow to attempt the papers effectively and efficiently.