Education
FACTORS THAT MAKE CCNA EXAM 2022 DIFFICULT?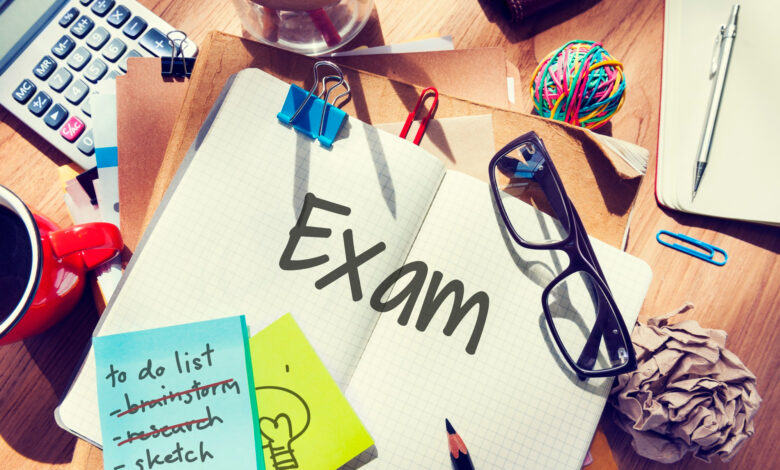 Many of us are unaware of the CCNA exam. We have no idea what makes CCNA exam challenging for us. And, we are curious to know how it compares to other certifications? By the end of this article, we will be aware of every previous or next question coming to your mind. 
WHAT IS CCNA
CCNA stands for CISCO CERTIFIED NETWORK ASSOCIATE. It is an IT (information technology) certification from CISCO. It's an associate-level career certification from CISCO.
CISCO exams keep changing with changes in IT trends. Recently changes came into notice in 2020 to update and consolidate associate-level certification and training. Now CISCO has merged different types of cisco-certified network associates into one certification of CCNA. 
CCNA covers many different training methods, book study, classroom, and online courses, etc. 
CCNA EXAM
To get certified with CCNA, you must cross the passing score in the CISCO exam. Around 200-301 exams merge for one single exam of CCNA, which makes it more challenging for aspirants. Aspirants get a score breakdown with a score report and passing score after completion of the exam.
The purpose of this exam is to check the skills and knowledge of the aspirant. These check whether the candidates can operate, install, and troubleshoot any size enterprise branch network. 
Basic and a wide range of fundamentals covered in this exam. This includes IP services, network fundamentals, IP connectivity, network access, automation and programming, security fundamentals, etc.
IS CCNA EXAM HARD?
CISCO CCNA is an IT certification exam. It is an entry-level exam and requires great knowledge of technical networking and the ability to check on certain equipment issued by CISCO.
As different CISCO certifications merged to form a single exam. This means one has to acquire wider knowledge for success in the CCNA exam 2022. This makes it hard for aspirants to clear this exam and requires more experience with networking than for other exams. You need a solid base of networking fundamentals making it more challenging. This level keeps on increasing daily. 
Read Also: Benefits Of A Learning Management System For The Healthcare Industry
CCNA FOR BEGINNERS
Suppose you're willing to make a career in this firm. Then CCNA is a great opportunity for you. It's highly recognized and recommended by professionals. It helps one measure your ability and networking knowledge. But this could be difficult for beginners as it checks on one's ability to check cisco equipment and tackle issues arising in networking. Freshers might need more time for experiencing live equipment or to prepare the simulator for these objectives on the exam.
This is what makes CCNA different from other exams for IT certification. Freshers can learn concepts from any online course or textbook, but mastering them requires daily and actual practice. Practical knowledge is a must for this exam. Without actual practice, it is almost impossible for one to learn this by online course or with books.
CCNA FOR EXPERIENCED PROS
If you're already working in this form, then you are already a step ahead of other aspirants. Already working means you got some knowledge with experience. For you, this exam will only be a good test of your skills and knowledge.
The only thing you need to ensure is you're studying enough to prepare for the exam. 
While we're already working, we do not use all the commands that might come in the exam. In our job, we do not need every command and some tasks for networking purposes that we do once in a while. We often forget them. This makes a negative impact on our exam. We need to be sure about knowing every concept that is not in daily use. 
Being a professional, as you already have a plus point. You need to make a strategy for clearing the exam in one go. Go through all the topics on which you are not working recently. Make sure you practice well and not underestimate other aspirants. 
THINGS TO CONSIDER TO CLEAR THE CCNA EXAM?
Many factors are responsible for making an exam difficult. You need to consider a few things before your exam.
Consider the time of preparation before your exam. You need to work hard as you have to cover the syllabus of multiple exams for one.

 Find the correct resources. The monetary cost affects the preparation. Most aspirants purchase multiple resources and tools for prep. One needs to avoid that and save money.

Know your timing. When you're exam ready, you already have the pressure of multiple exams in one go. Take your time and make your mind on this.
CONCLUSION
This is all you need to know about the CCNA exam and what makes it difficult. Also, you're aware of how to clear this exam. With the right strategy and smart work, you can clear CCNA Exam in 2022.