Business
Strategies to Become a Better Copywriter in 2022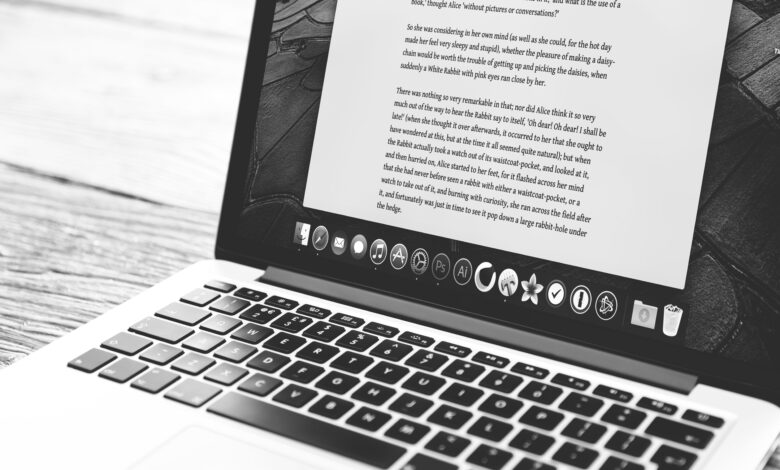 Copywriting is regarded as one of the most important elements of successful marketing. Its main purpose is to grab the attention of potential customers and encourage them to act and buy.
In general, to run a successful copywriting campaign, every copywriter must have both hard and soft skills. This will ensure that potential customers receive the right messages, which will ultimately convert those messages into sales.
So, if you want to become a better copywriter, here are five key copywriting strategies you should employ to improve your copywriting skills in 2022.
Use plagiarism checker
It's important to ensure that any content you want to publish has been checked for plagiarism before it goes live. This will ensure that your content is original and unique, which will further help you avoid any legal problems that may arise if you accidentally copy someone else's work.
To check for plagiarism, you can look for online plagiarism checker tools that will scan your content and ensure it is completely unique. All you have to do is enter your content into the box and allow the tool to check for plagiarism quickly and easily. Besides checking for plagiarism, the tool can also help you resolve any writing problems that can improve the content.
Read more
Another effective strategy that will help you become a better copywriter is to read more. Reading is a great way to improve your writing ability as you will be exposed to quality writing, which can help you find inspiration and develop new ideas.
When it comes to looking for something to read, choose anything you're interested in. This can be a book, a curriculum, or even news headlines, all of which can help you become more accustomed to a variety of writings.
As you are reading, pay attention to the various strategies and writing styles used by other writers and authors. You can explore these methods and writing styles and determine whether they are effective. Be sure to make a note of anything that draws your attention so you can use it in some of your work.
Improve your writing skills
When copywriting, there are a few things you need to be mindful of to improve your writing skills.
For example, consider using the active voice because it is more powerful and persuasive than the passive voice. If you need assistance with this, use online tools to help you spot passive voice in your writing and change it if necessary.
Read Also: 5 Great Features of IPTV/OTT Platforms
In addition to this, think about implementing power words in your content. These are words that elicit an emotional response and inspire action or create urgency. Some examples of such words are free, limited time only, and new.
However, you need to be very careful when using power words because overusing them could make your writing more "sales-y" and turn off readers. So, be sure to use them sparingly and only when they are relevant to your content.
Also, consider using shorter sentences instead of longer ones. They are much easier to understand and read as they will keep your copywriting concise and to the point.
Of course, there is one small exception to this rule. Sometimes, a longer sentence may be necessary to convey your point. Whatever the case may be, use your best judgments and try to keep most of your sentences short.
Practice writing
Nothing will help you become a better copywriter than writing practice. Gaining as much experience as possible will undoubtedly help you improve your writing skills and abilities as it will help you find your style and overcome writer's block.
This can also be helpful even if you practice writing through blogging or when writing down your thoughts in your diary. You can use this opportunity to practice your descriptions, sentence structure, vocabulary, and anything else you're having trouble with. To gain expertise, do this as often as possible so you can become better at copywriting.
Final thoughts
As you can see, copywriting doesn't have to be difficult. The key to becoming a better copywriter is to try as many strategies as possible that will help you improve your writing skills and abilities.
From using plagiarism checker tools to practicing writing frequently, there are many methods you can rely on to make your copywriting work distinctive and unique. If you need assistance, be sure to refer to our post and try one of our methods so you can be the best copywriter in 2022.