Tech
Successful Digital Marketing Tactics for SaaS Companies
Thanks to the cost advantages, flexibility, and scalability, the SaaS industry is bound to see more enterprises entering the market in the years to come. To keep pace with the industry's best practices, sophisticated competitors, and evolving Internet marketing technologies in such a highly challenging market, you need to redefine your marketing strategies. 
Differentiating your SaaS brand and the solutions you offer are the two main factors for business success. Below, we outline some successful digital marketing tactics for SaaS companies. 
Invest in Content Marketing
Content marketing should be the primary strategy for growth for any SaaS company. Potential customers are likely to be searching for a solution for their pain point online. Optimize the content you create for both user intent and keywords to answer the queries your audience is looking to receive and provide real value. 
You'll generate more traffic by publishing relevant content while also establishing yourself as a thought leader on the topic. It's crucial to understand where in the sales funnel potential customers are coming and make the right content available. 
For example, if they have searched to purchase a service, they will want to see a sales page. On the other hand, if they have done an informational search, they would want to arrive at a blog post. 
Focus on Social Media
You shouldn't overlook social media for SaaS marketing. First of all, your target audience is definitely on social media and these platforms allow you to reach customers directly. Plus, social media is highly collaborative and is an excellent source of reliable data. Facebook and LinkedIn are the most obvious choice for SaaS. However, you should also consider tapping into Instagram as an underrated SaaS marketing channel. 
You can organically grow your Instagram followers with the right strategy and ground-breaking tools, creating a community that will engage with your content and boost brand visibility. Consider using Instagram to show your business's behind-the-scenes operations, prove your niche expertise, explain how to use the product or service, offer discounts, promote offline events, and more. 
Offer Free Trial
Offering a free trial is a popular method of customer acquisition. This practice incentivizes customers to sign-up and starts using your products. Along the way, they will learn the benefits your products offer and might convert to paying users.  
To maximize the outcome from the free trial, ensure that its duration is long enough for the prospects to recognize the product's actual value. Two weeks is a standard, but you might offer a one or two months-long trial depending on the product. 
Additionally, streamline the registration process — make sure it's clean and efficient and don't ask for non-essential information. Finally, go for an opt-in trial as they are more accessible than opt-out because no payment information is collected. 
Also Read: 8 Ways to Say I Love You the Emoji Way
Refine PPC Campaigns
PPC is a popular advertising method for SaaS companies. Paid advertising allows for customized targeting, transparent data tracking, and flexible budgeting. What is more, it helps you increase qualified, relevant traffic and boosts your sales and revenue.  
To get the most out of your PPC campaigns, scale and streamline your campaigns by expanding the selection of target keywords. Furthermore, follow up on your leads and use lead scoring not to miss any helpful insight that will help you optimize the campaigns. Finally, optimize your landing page to make it as compelling as possible because that is the first step of the buyer's journey for potential customers. 
Embrace Omnichannel Engagement
Omnichannel marketing is a powerful force in customer engagement. Presenting your brand consistently across all channels and integrating digital engagement and conversion channels helps you provide a seamless business experience for potential and existing customers alike. 
Beyond higher engagement rates, such practice will also create a positive brand reputation. 
Focus on delivering a personalized buyer experience by optimizing each channel and device to work together and provide a unified message, voice, and buying experience. The best omnichannel practices include implementing email marketing, live chat, omnichannel referral marketing, and providing a seamless mobile experience.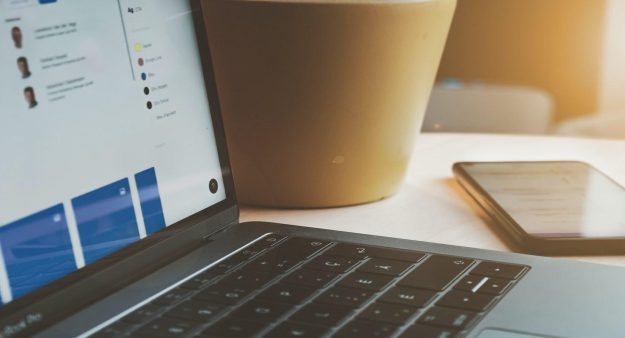 In Conclusion 
SaaS businesses face tough competition. As a result, it's more important than ever to focus on marketing tactics that deliver nothing but exceptional results. These five actionable steps can help you achieve your SaaS marketing goals and take your business to a whole new level. Furthermore, hiring marketing and SEO companies can improve your business because these companies help grow your SaaS site's traffic and hit the niche you're after.
Prepare to see a lot of leads, an increased client base, and higher ROI. And if you invest in an excellent customer service experience for your customers, it should be easy for you to keep them on board. Finally, don't forget to track the performance of these strategies and optimize them continually to see even better results.
.