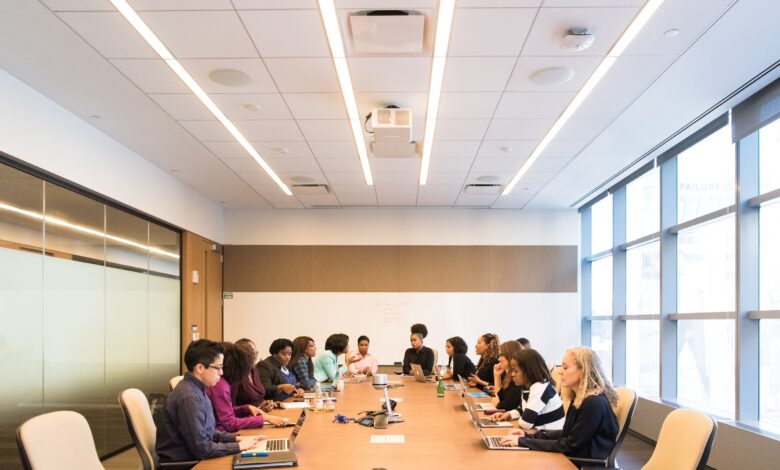 You have undoubtedly heard of team augmentation if you work in software development or run an agile technology organization. In today's world of software development, there are several routes to take to bring a project to fruition. One alternative that's gaining in popularity is staff augmentation. Team augmentation allows businesses to maintain lean staff while satisfying client demands for innovation roadmaps.
What Exactly Is Team Augmentation?
The term "staff augmentation," or "team augmentation," refers to bringing in additional staff to assist with a task or function generally handled by an in-house team. This kind of recruiting is ideal for businesses that want to reach a wider audience of potential employees while keeping the skills of existing workers and providing them with opportunities to work with specialists from outside the company on interesting new projects. Furthermore, by using an augmented team, businesses can maintain small in-house teams while reaping the benefits of a broader and more diversified technical workforce.
Why is Staff Augmentation Helpful for Software Development Projects?
The IT industry and software development have been the most prolific users of staff augmentation. There isn't a solitary cause for this phenomenon; instead, a confluence of circumstances has contributed to the widespread adoption of team augmentation in the IT sector.
Dearth of Developers
The lack of software engineers may be remedied by using staff augmentation services. The US Bureau of Labor & Statistics has provided estimates that there will be a 1.2 million software engineers' shortage by 2026. Recruiting great programmers is becoming harder.
To add insult to injury, it's pretty expensive for businesses to maintain an in-house team via direct employment. Through team augmentation, companies may affordably hire staff on demand and for as long as needed.
Recruiting Takes Time
Studies performed in 2020 reveal that the average time it takes to fill a job is 66 days. In the software development industry, where many businesses run on time-sensitive "sprints," a protracted recruiting process might impede teams' ability to meet their deadlines.
Companies can increase or decrease the size of their teams as required with the help of team augmentation, which also provides some of the quickest and most versatile onboarding options available.
Cost Savings
Compared to the costs and hassles associated with hiring additional employees or running an outsourced business, leveraging augmented teams may be a significant time and money saver. This might be a preferable strategy if you need more money to hire someone full-time immediately but can afford to have them work for you for a limited period.
Closer Alignment with Business Goals
There is always a danger that a company's beliefs and goals might be misconstrued while using a more conventional outsourcing strategy. To ensure the project stays on track with the company's objectives, it's essential to have a team that has deep roots inside the organization and is knowledgeable about its procedures.
When Should You Use Team Augmentation Services?
The best time to use team augmentation services is when your business needs additional help that your current employees can't provide. Staff augmentation fits if:
Have an In-House Team
Staff augmentation involves expanding an in-house team to acquire employees who can do your workflow chores or bridge the knowledge gap by locating specialists with specific tech stacks and IT sectors (back-end development, data science, blockchain, IoT, automated QA, etc.)
Read Also: Threats About Free and Paid VPNs you're not aware of
Fast Staff Growth is Required
You may have to look for a while to find a local person with in-depth knowledge of software development, IoT, Dart, or a related field. You can shorten the time frame it takes to find a qualified candidate. You have to communicate with the vendor, review the developers' resumes, and schedule interviews.
If Your Manager is Tech-Savvy
Leveraging resource augmentation requires management initiative. You will need to be a skilled manager and a computer wizard to lead the team and oversee the product development process. Nonetheless, if they have the necessary skills and subject matter experience, expanded staff often reports to the company's chief technology officer or project manager.
High-Caliber Talent is Required
As with any profession, software engineers need to invest time and effort to develop their expertise. Staff augmentation initiatives seldom use young developers since there isn't time to teach them; therefore, the skill level is also crucial. When hiring an engineer, it's best to go with someone with expertise in similar projects and environments.
Conclusion
Having a ready supply of skilled workers at your disposal might give your company a significant edge over the competition. For more information about augmented teams, check out https://sonatafy.com/.