Tech
Things to Learn Before Using Virtual Mailbox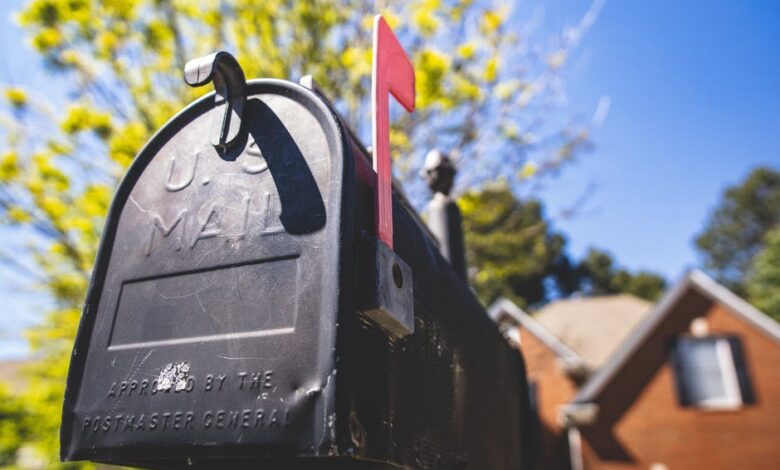 No matter who you are, whether you are a digital nomad, full-time traveler, or remote business owner, everyone needs a tool to manage their mails. It is a digital mail service that offers your business easy, tension-free mail handling. This service provides a virtual address with a mailbox where your mail is received and processed. After that, it is scanned and uploaded to the digital platform where your virtual mailbox is housed. Therefore, you have instant5 access to it without any worry and no matter where you are. 
There are lots of services and amenities that are included in mailbox packages. In these services, you can get forwarding, shredding, and holding packages. These services are completely customizable and generally invoiced on an as-needed basis. You can also get free virtual mailbox services because there are few free packages are also available. 
With the go lifestyle, it isn't easy to manage physical mail with the traditional managing ways. So, it is time to change the handling and managing ways of your mails. You have to upgrade towards something easy to use, versatile, and also flexible. That is where the Virtual Mailbox comes in the center.
The virtual mailbox for small business is a very good idea to manage their mails.
Using a virtual address with a mailbox, you can travel and work remotely without worrying about accessing your physical mail. This online mailbox provides you 24/7 access, immediate email notifications, and the ability to look and handle your mails securely with just one click. In this blog, we will feel you about the Things to Learn before Using a Virtual Mailbox.
How Virtual Mailbox Works?
Before buying any package of the virtual mailbox, take a look at all types of available services. After you know everything about all the packages, then select one that serves your business and personal needs in the best way. For instance, follow the given steps to get your virtual mailbox. 
First, you have to complete the USPS 1583 form:
The second most important thing that you have to do is a change of address with USPS. The change of address is a request to have USPS forwards your mail to a new address. This address can either be temporary or permanent. 
Next, you have to look at having your mail and packages sent to the new virtual address with a mailbox as soon as the mail comes. It will be scanned and uploaded to your virtual address with a mailbox. 
Sign in to your new virtual address with mailbox and choose the services package you need.
What you get Along with Your Virtual Mailbox?
The virtual mailbox is very complex. You pay for the services that you required for your business or personal needs. There are some standard features that you get when you get your virtual mailbox. The features that are included are as follows.
Read Also: how to use chinen salt for diabetes
Physical Mailing Address:
When you need a convenient virtual platform to view your mail, it is a very good option. In Physical Mailing Address, you receive your mail. You can also use this virtual address with a mailbox on your business card websites, newsletters, and wherever you want. Furthermore, it will also help you to register your business on Google My Business.
Shredding Services:
Businesses receive tons of emails. That is why there is a lot of burden on your mailbox account, and sometimes it is out of space. Using on-site shredding services, you can easily shred all the unnecessary emails from your virtual mailbox. 
Digital Online Mailbox Platform:
It is the main element of the virtual mailbox. When you receive your mail on your physical, virtual address with a mailbox, it is scanned and uploaded to the digital app. It means that now you can access your mail online from any device or anywhere in the whole world.
Forwarding and Handling Services:
The adding of cost is depends on your service provider. But if you have to add postage or take your mail to an approved location, this will be very time-consuming, and you have to wait a lot. But virtual mailbox gives you a solution to this problem by giving you an option to forward your mail from the same location it is received.
Registered Agent:
It is the biggest advantage of the virtual mailbox. You can get your registered agent legally recognized and responsible for receiving very important and legal mail notifications. You can get this service without any additional charges.