Business
Tools every semi-professional DIYer should have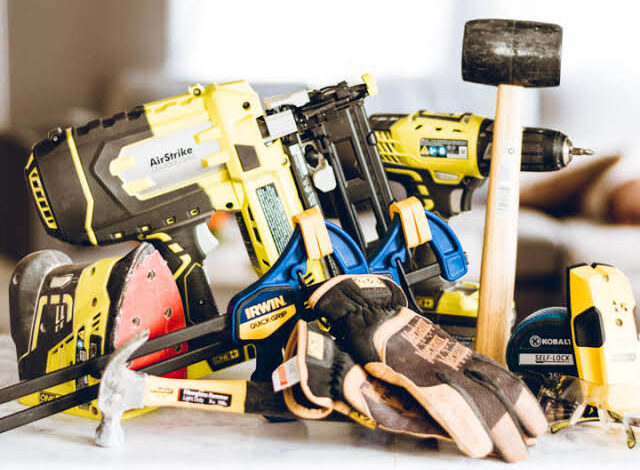 While we all hope the goods we buy will last a lifetime, items can and do break – and more often than not when it's already dropped outside warranty. In these cases, you've pretty much got three choices: throw the items away, pay to have them fixed, or attempt a DIY fix yourself to get things working again. 
Base tools for your toolbox
The majority of home fixes don't take that much work, but they do require having the right tools and, ideally, a little experience. That said, there is now a massive range of DIY videos available online on streaming sites like YouTube that will help you. Depending on what item has broken, you may need some specialist tools like plastic welding equipment but, in the majority of cases, the tools listed below should be enough to get you through most projects.
A toolbox: Yes, let's start with perhaps the most obvious tool of all – a place to store the rest of your equipment. There are few more annoying things than going to start a job only to realize you can't find the tools you need. A toolbox will help you keep everything organized, all in one safe place. 
Screwdrivers: Even the smallest DIY job (i.e. even as simple as changing a fuse in a plug) will likely mean you'll need a screwdriver. Note, there are different types (Phillips, flat-head and Allen keys are the most common) plus different sizes. Ideally, you want to buy large and small versions of both the Phillips and flat-head models plus invest in tiny screwdrivers. A set of different-sized Allen keys could come in handy too. 
Hammers: A claw hammer is a must for both hammering in nails and also removing them. For more destructive work, think about investing in a lump hammer. 
Stanley knife: A Stanley knife will come in handy in all manner of different circumstances from cutting linoleum to shortening cables. Just be sure to buy one with a retractable blade and ensure you have spare blades ready for when the original one inevitably blunts. 
Read Also: 5 Simple and Effective ways to increase Youtube engagement
Drill (cordless): A cordless drill is useful in a myriad of jobs you may have to perform, plus has the benefit of portability so you don't need to worry about power leads or being near a source of electricity.
Chisels and sharpening stone: You should aim to buy chisels in three different sizes (with protective covers) – one-inch, half-inch and eighth-inch. It's also a good idea to invest in a sharpening stone for when they lose sharpness and go blunt. 
Saws: Depending on the type of work you need to do, a saw could very quickly become your greatest friend. As a general rule, you should look at having a junior hacksaw and panel saw in your toolkit. 
Pliers and spanners: There will be countless times you'll need the extra leverage and grip provided by spanners and pliers, so invest in a set so you have the greatest flexibility.