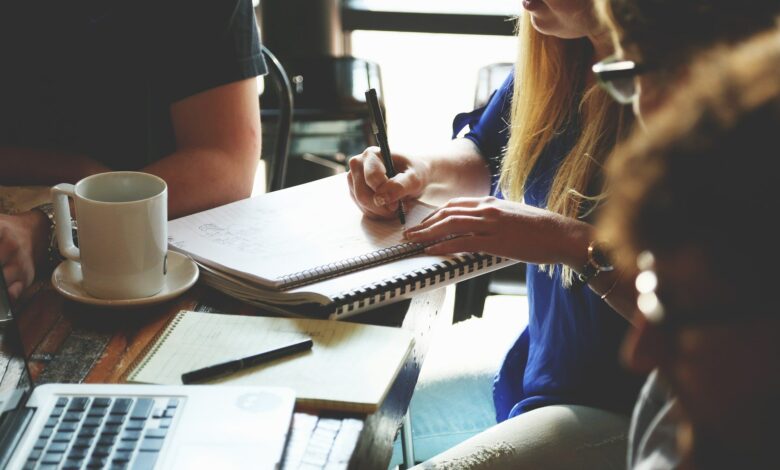 SEOWith the advent of search engine optimization and digital marketing, the demand for good content has increased manifold.
We all understand that content is the king as it is an important tool for sharing your services on a global platform. However, it is not possible for every business establishment to house content writers full-time. Therefore, here comes the aid of professional content writing services. These agencies work with a team of dedicated freelancers and content writers and create content pieces according to the visuals of their clients.
Curious to know more? Listed below are the top 10 content writing services in the business.
Content-Whale
Content-Whale, specializing in content creation, is a Mumbai-based content house that caters to established firms and budding companies.
Content-Whale comprises a team of 500+ writers and experts from 40+ industries who have catered to clients from more than 15 countries. They offer content writing services in more than 42 different niches, with the four main verticals being articles and blogs, website content writing, technical writing, and copywriting.
Content-Whale provides SEO-optimized content at lightning speed without compromising quality and at an extremely affordable price. They provide a personal content team with subject matter experts and content strategists that provide customized content according to the clients' varied needs.
Trusted by 1000+ brands and having completed more than 2500 projects, also ranked in top content writing companies in the USA , their client roster includes Canara HSBC, Techmagnate, Quikr, and MakeMyTrip.
Write Right
Founded by Bhavik Sarkhedi, Write Right is an Ahmedabad-based content service agency. Incepted in 2016, Write Right has created a strong mark within a short period. It is the second-highest reviewed writing agency in India by Clutch.
They have a group of 50+ proficient writers who have created content pieces for global clients and served in various verticals.
They even provide services to students who wish to study abroad by writing top-notch SOPs.
Estorytellers
Estorytellers is a subsidiary of Write Right and is as highly rated as its parent company. Estorytellers helps create engaging content for digital marketers and other various establishment houses.
Consisting of a team of highly experienced writers, they provide dynamic content pieces for their clients. They also assist young professionals, and students by creating attractive resumes, SOPs, and LORs.
Taletel
Understanding minute requirements and delivering the desired result, Taletel is another popular content writing agency.
It is said that a reader can ignore content in the first 10 seconds itself- Talatel believes that with their attention-grabbing content pieces, they can market their clients' views concisely and clearly.
They provide superior quality work and have provided content for several niches.
Godot Media
Serving over 10000+ clients, Godot Media is a popular content writing service agency. They provide services on articles and blogs, whitepaper, custom reports, website copy, ebooks, and much more.
Their dedicated team of content writers, copywriters, and editors ensure that their clients experience their vision brought to life through words.
LexiConn
Established in 2009, LexiConn has delivered versatile content writing services in India and overseas.
With a team of highly experienced copywriters, creative writers, and business writers, LexiConn provides unique content pieces catering to individual clients' needs.
Crowd Content
Being one of the most popular content writing company, Crowd Content has successfully catered to clients from 81 countries.
With a passionate team of writers who believe in nothing but giving their best to their clients, Crowd Content has quite an impressive client roster.
They believe in providing high-quality content pieces in a minimum amount of time and at a very affordable price.
Textworkers
With a vision to make ordering high-quality SEO content simple, Textworkers have worked with clients like Dish Network, CBS News, O'Reilly Auto Parts, Avon, and so on.
Textworkers boast dynamic but experienced content writers, editors, and account managers who work relentlessly to provide the required content for their clients.
Text Mercato
Founded by Kiran Ramakrishna and Subhajit Mukherjee, Text Mercato has delivered content writing services for the last eight years.
They have successfully delivered services to global brands across various niches, especially fashion, retail, and travel. Their client roster includes MakeMyTrip, Myntra, Urban Ladder, and Amazon.
Justwords
Gurgaon-based content writing service agency, Justwords provides holistic SEO content pieces for their clients.
Justwords delivers premium content writing services for all industries at a very affordable rate. They strategize well-researched content marketing plans and help their clients build a brand image that sets them apart from their competitors.
Justwords has worked with Fintech, HDFC ERGO, Homify, and others.
The demand for good content has increased tremendously over the years, and with the help of the AI writing Services, creating a brand image has become easier than ever. However, a client must do proper research before reaching out to an agency for services as different agencies cater to different niches and verticals.