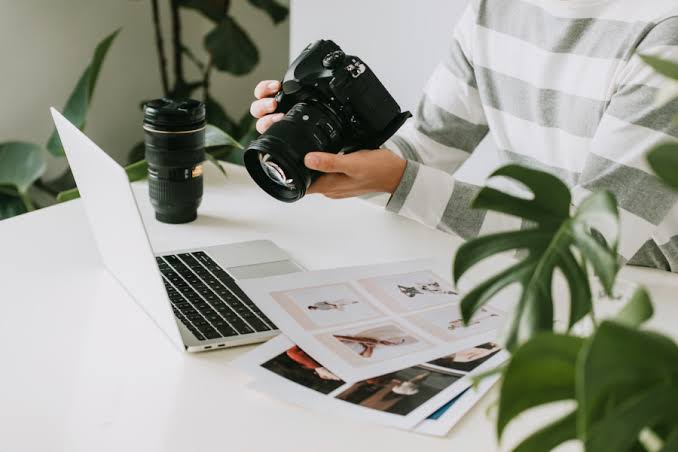 Today everyone needs a website, this includes photographers. Websites are a must for photographers these days. Establishing an online portfolio to showcase your work will expand your clientele and sell more prints. 
Whether you are looking to attract new clients or just a nice-looking space to show off your work, a website is always a good idea. A website will help you showcase your portfolio in order and clearly categorize, making it easier for people to enjoy it. Websites today are very easy to set up and will not cost you a fortune. With the right web hosting plan, you can have a website in minutes for no more than a cup of coffee. The most important feature of the hosting plan for photographers is the website builder feature. The right website builder should offer the features that you need to make your site stand out. So before subscribing to anything, think about the type of website you need. Do you want to sell through your website prints of your photos, or workshop spaces? If you do, look for a website builder with dedicated eCommerce features. 
Also consider the design of your website, if you want a sleek professional-looking website make sure the website builder offers a wide range of attractive templates that will help you realize your vision. And most important, determine the quantity of the photos you plan to upload. The website provider should be able to handle the amount of media you want to upload, offer you multiple galleries with sub-folders, and protect your work.
This article will go over the best website builders for photography and all the specifics they offer to help you choose the right one for you.
Squarespace
–
Best website builder for photographers
Squarespace is the most popular option among photographers for creating personal photography websites and online portfolios. Squarespace has a beginner-friendly platform where you can create and customize your websites. It offers four paid plans to choose from, starting from $12/per month. Squarespace is equipped with a large number of features that can help you create a professional portfolio or website. It has unpackable design quality with lots of high-quality templates that are fully customizable and mobile responsive and can suit anybody's needs. Squarespace is very flexible. You can edit almost anything on your site which makes it perfect for photographers wishing to showcase their work online. Squarespace has great built-in search engine optimization tools (SEO) that will help you attract new clients to your website. Squarespace has an automatically generated sitemap, customization of meta descriptions, image alt tags, built-in mobile optimization, and direct search Google keyword analytics. Squarespace interface is easy to use and relatively beginner-friendly; you can create a website in minutes. It has hundreds of prebuilt sections and web pages to make creating your website quicker and easier. It has great customer support 24/7 via live chats, email, forums, and a knowledge base.
Read Also : Top 9 Digital Advertising Trends for 2022
Wix– Cheapest website builder for photographers
Wix is a popular choice for novices. You can quickly design a photography website or portfolio with the generous free plan. Wix is a great value for money, with both the free plan and the paid plans. With the Wix free hosting plan you can create a simple website or a portfolio and upgrade as you grow. The cheapest paid plan is priced at $18 per month and the most expensive at $23 a month. Wix has over 500 free templates for websites like business, portfolios, and blogging. All templates are mobile responsive. Wix also has a Wix Artificial Design Intelligence feature that can tailor the website to match your needs. It has a SEO integration with tools like optimized headings, image alt text, and a SEO wizard. The interface is incredibly straightforward using a drag-and-drop platform. It has 24/7 customer care via email, phone, social media outreach, articles, forums, and a dedicated support center.
Format
–
Best website builder specifically aimed at photographers
Format is fully packed with professional features specifically designed for photographers and visual media artists. Format offers three portfolio plans ranging from $7 to $25 per month. It comes with a great selection of site editing and management tools like online store creation tools, client management tools, and integrated cloud storage that can store a large number of high-resolution copies of your images. There are over 80 templates designed specifically for photography. You can customize your site and add features like integrated galleries, specialized portfolio highlights, and integrated prints store. Format also has an advanced workflow and client management tools which enables you to create specific client profiles that you can link to private galleries, and keep track of the important information. The interface is easy to use, and it offers lots of tips to guide you when you are creating your portfolio. Format's live support is available via chatbot, and it usually replies within a couple of hours.
Conclusion
Whichever option you choose, make sure it works for you and your business. If you were not convinced by these options, you can always do your own research and find a website builder not specific to photography. The website builder market offers endless options so take advantage of that opportunity and pick the one that is just right for you.