Business
5 Best Tools for Automated Webinars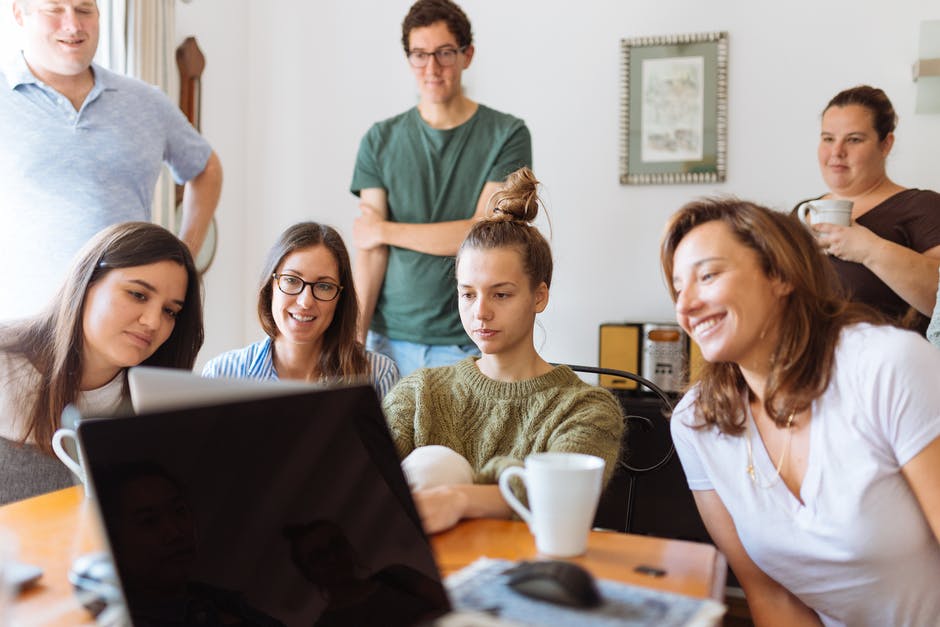 Whether you run a small or big business, you should capitalize on the benefits of automated webinars. As the name suggests, these marketing tools can be played on demand. That way, you get to reach out to a broader audience base regardless of availability or time zone.
The success of automated and live webinars, of course, lies in the robustness of your webinar platform. So if you want to have more attendees and improve your lead generation, you should try any of these five tools for automated webinars.
Stealth Seminar: Webinar Service for 4,000 Attendees
If you're anticipating a big crowd at your pre-recorded webinars, your best choice is the Stealth Seminar software. It can host up to 4,000 attendees, which is eight times more than Demio's high-tier offer.
As one of the best webinar software programs in the market, it boasts of the following features:
A/B testing on live and automated webinars to help you know which offer works and which isn't
Automatic delay reset time so that the audience won't see the same countdown timer when he/she exits the webinar tool
Unlimited live chat, polls, surveys, and file sharing
Exceptional analytic and reporting features
Chat block feature for webinar attendees
Pricing plans vary according to the room capacity of your live webinar. Each package entails a $97 registration fee on top of the plan fee itself. The latter can cost you anywhere from $69.95 (basic plan for 150 viewers) to $1,250 (4,000 attendees).
One of the best things about Stealth Seminar is that it comes with a free 30-day trial—no credit card required! With this, you can get a complete feel of all of its live webinar features.
Demio: Browser-Based Automated Webinar Hosting
Most webinar platforms require you to download a tool to run the program. But with Demio, you can host your webinars without leaving your web browser. It's also effortless to set up that even your boomer dad can do it.
As with most of the webinar tools in this list, it can host both live and automated videos. For the latter, you can schedule your webinars on a daily, weekly, or monthly basis.
You don't have to worry about webinar attendees forgetting the event, either. The program allows you to send out email reminders and even a copy of the presentation post-webinar.
Demio is readily available for a 14-day free trial. Prices range from $34 (starter) to $163 per month (business plan).
Easy Webinar: Simulcasting Webinar Events Through Facebook and YouTube
It's a known fact that billions of people use social media. So if you want to tap into the potential of these attendees, you should consider using Easy Webinar. It allows you to simulcast through the said channels, including the Easy Webinar program itself.
This tool promotes great client engagement as well. If you want your audience to participate proactively, you can do so with the program's multiple presenters option. You can also customize the landing pages or registration pages to obtain more info from your customers.
While this is one of the best webinar platforms in the market, it doesn't offer a free trial. That said, you need to be fully committed to paying a $59 (standard) to $349 (enterprise) fee every month.
Ever Webinar: Software for Better Sales
If you're planning on hosting hybrid webinars, this platform is what you need. With its live automated features, you can give your audience a live streaming feel, even if it's all pre-recorded!
This is made possible by its chat feature, where you get an email alert for any query. That way, you may respond to it promptly.
Customization is another one of the strongest suits of this webinar platform. You can schedule your presentation as often as you want. You can even run an HD video for the audience in the waiting room.
Want to make sure that your attendees grace your webinar? You can send them automated emails for registration form confirmation, pre-webinar reminders, and post-presentation follow-up.
As one of the best programs for conducting sales, it offers pop-ups and countdown clocks for deals, among many others.
Compared to other automated hybrid tools, Ever Webinar follows annual pricing. It costs $499 a year or about $41.50 per month.
Webinar Ninja: Best Automated Platform for Beginners
As a newbie, it can be pretty challenging to run live events and on-demand webinars. But as long as you have Webinar Ninja by your side, you can surpass all these technological challenges with flying colors.
While the program earned a reputation for its low video quality, it made a turn for the better. Now, you can have high-quality events and built-in features for your landing page, registration page, and email reminders.
Webinar Ninja is very affordable, too. Apart from its free trial, its fees only range from $39 (starter) to $199 (power).
Each of these five platforms has its strengths for hosting webinars. That said, you should go for a program that has all the features you need to run your automated webinars with ease.