Business
Can Data Speak? How Marketers Should Use Data?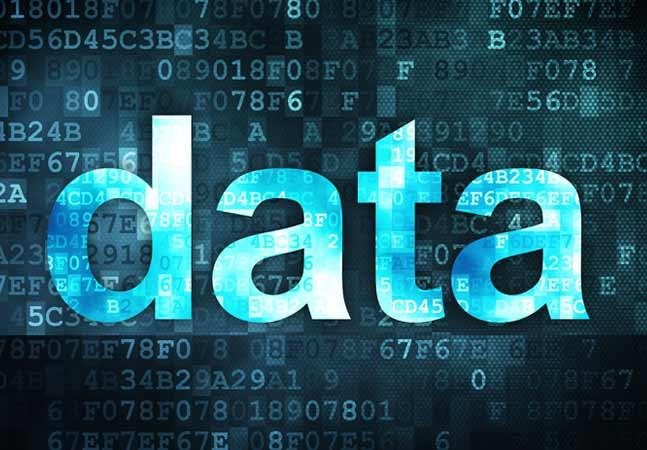 Data in the terms of marketing refers to the use of Digital Marketing Analytics. With the help of data and tools, marketers will get insight into how they can improve marketing and advertising performance. The most critical part of goal setting is behavior analysis, with the help of a digital marketing analytics tool you can easily monitor the behavior. You can get more insights into how data works in the world of Digital Marketing by joining Digital Marketing Courses in Pune
What is Data in marketing?
Data is important to marketing. it generates possibilities for marketers to monitor the performance on regular basis. With the help of data, businesses get a clear idea of where the lacuna lies in the system and process. 
Below you will find few examples of how data is used as a part of marketing strategies
:
1.With the help of data, you can predict the customer patterns and other external factors affecting this pattern. 
2.Data helps to make rational decisions in a company.
3.You can use your ad performance by using demographic data. 
Before the 21st-century companies used to perform mass untargeted broadcasting. This digital era brought an immense opportunity for every company to reach out to potential customers. Adweek was the one who created an infographic. It clearly shows how marketing is been working through time. If we talk about 1960, marketing was used for mass targeting through direct mail and advertisement. Around 20 years past, digital marketing was used along with computer processing to target some segments of the population. Moving forward to the 21st century, most of your life totally depends on mobile and handheld gadgets. 
Marketing, to be effective has to be data-driven. With a clear idea about your target users' preferences, goals, you can easily craft out successful marketing campaign. With the help of data like social media activity, online purchase behavior patterns and other matrices help you focus on marketing efforts. 
From where can you gather the data for your marketing campaign?
Nowadays everything on the internet can be traced, therefore digital data can be created from a variety of online sources. A few of them are listed below:
Google trends

Your own website

Review websites

Social media

Competitor Analysis tools 
Marketers can employ advanced analytics tools to perform the following
:
Proper presentation of data. 

To perform the analysis of cross-channel data

Collection of data from many sources

Gathering of important data
Why businesses use data-driven techniques nowadays?
Revenue is the synonym of success in the context of business. How to achieve that success matters. Data stays with the company in the system for as long as they want. With this, they can easily understand the route of generating greater revenue. Some of the benefits of Data marketing are:
Connect with bright prospects.
You must have found the customers who are not willing to accept your services or services. With the use of Data-driven marketing techniques, you can find those customers who not only will convert but will stay loyal. Lots of marketers can learn about the person who visits their website or store. Digital marketing tools provide demographic information about user's online habits and interactions. You can train yourself with Online digital marketing course.
Ultimate future of marketing.
Data-driven marketing will be the future of marketing. this technique will boost the ROI and sales by providing a vast amount of information on prospective customers and leads. Many companies nowadays expect the marketing team to work on a data-driven basis and this trend will evolve more In the future. 
The transparent picture of what is worthwhile and what isn't.
This marketing technique will provide you with an accurate, transparent, and unbiased assessment. With the knowledge of the right area, you can perform excellently. There will not be any wasting of resources on marketing techniques that generate poor results.
Creation of buzz 
The new product will not create buzz. With data-driven marketing techniques, one can create a need or want for a specific product. The right product will help create good long lasting customers.  
How marketers should use the data?
Below are some practical ways to use the data in marketing:
Budget Optimization 
The main motive of every marketer is to derive maximum return on investment from the allotted budgets. They always are budget constraints. Achieving the best Return on Investment is always tricky and time-consuming. With proper analysis, a marketer can build a spending model. This model can help marketers distribute the budget across mediums, channels, campaigns. 
Hitting on the right audience
Marketing campaigns take place irrespective of locations and viewers. This sometimes results in extra spending. There can be chances of not achieving the goal. With the use of data science, you can analyze the data properly and they will understand easily which zone is providing them with a high return on investment. 
Appropriate channels
With the help of data, you can determine the channel which can lift up your company. This tool is highly beneficial as it tells the marketer the appropriate zone of a high return on investment. 
Leads 
With the use of data, marketers can narrow down the potential leads. Moreover, they can understand in deep about target leads. Every lead created by marketers is not converted. The marketers need to chalk down the proper segment that generates efficient results. Additionally, with the use of data science, marketers can create a predictive lead scoring system. The system is constrained by algorithms that calculate the probability of conversion. 
Content strategy 
In order to attract customers in this digital era marketers are bound to provide valuable content. With the help of data, marketers can pull the audience by generating content with the right keywords. 
Product and services development
With the help of data, the marketers can understand the exact level of product and service development. It helps marketers to gather, synthesize the present information on their products or services under different demographics.
Loyalty generation 
With the help of data, marketers can improve their marketing in relation to existing customers and thereby boosting loyalty. Existing customers don't require new investment. This strategy will provide huge success in terms of purchases to various companies.  
Four brainstorming things to handle user data marketing techniques 
Use the data marketing in campaign planning 

Use data marketing technique to inform other channels about the recent trends

With data marketing, you can measure success in a series of tiny steps

With data marketing, you will understand the impact of industry changes right in our own campaigns 
With the help of professional data and tools, marketers will get insight that is typically only available to digital marketing agencies into how they can improve marketing and advertising performance.
Conclusion 
There are different tools that businesses can employ to study marketing behaviors. Now advance data analytics techniques are at your own fingertips. If you want to improve your marketing campaign you have to study the behavior of users. You can learn these data-related techniques from Digital Marketing Classes In Pune
With the right implementation, you will completely figure out the difference. You can free yourself up from the constant pitching. The rough truth is no matter how efficient a marketer is, without proper techniques and tools miracles are not possible. You need to have a strong foundation of goals to reach a drastic level of success.