Education
Everything You Need to Know About PGDBA at IIM Calcutta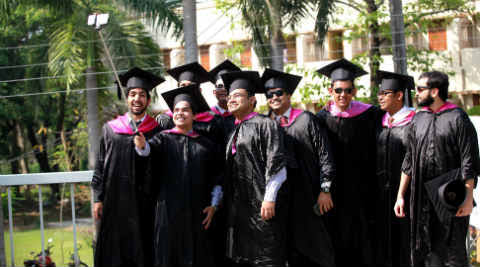 The Indian Institute of Management (IIM) Calcutta is a premier management institute in India, offering world-class to its students. It provides various postgraduate and doctoral management programmes to meet the needs of fresh graduates and experienced professionals. One such programme is the Post Graduate Diploma in Business Analytics (PGDBA). 
PGDBA at IIM Calcutta is aimed at working professionals seeking to acquire analytical skills to address real-world business problems and become leaders in data-driven decision-making.
This blog will discuss everything you need to know about PGDBA at IIM Calcutta.
What is the PGDBA programme at IIM Calcutta?
The PGDBA programme offered by IIM Calcutta is an advanced programme for working professionals that combines coursework in business management, statistics, machine learning, and data analytics. It aims to equip students with a strong foundation in business analytics, enabling them to solve complex business problems using data-driven insights.
The programme includes a mix of classroom and online teaching from top faculty and experts, hands-on projects, and industry interactions to give students a practical understanding of the field. The faculty at IIM Calcutta is one of the best in the country, with a diverse mix of academic and industry experience. They bring a wealth of knowledge and experience to the classroom, which helps students develop a deeper understanding of the subject matter.
Read also: Add some personality to Your Keys with Custom Acrylic Keychains
Who is the course for?
The university course is ideal for the following:
Managers and senior executives seeking a practical understanding of analytics to drive current or future strategic initiatives and to solve business problems using analytics within their organisations to advance their careers.

Business and data analysts working in data-centric roles looking to explore the business value in analytics to balance business goals with analytical outcomes.

Business heads, CXOs, and leaders who are at the forefront of decision-making in their organisations and understand the importance of utilising analytics for business growth and strategic initiatives.

Senior consultants who work with leadership teams to guide on how to apply new and existing business analytical techniques to drive innovation and competitive advantage.
What are the course objectives?
The objectives of PGDBA at IIM Calcutta are to equip students with the knowledge and skills to:
Evaluate and interpret data to make informed business decisions

Identify and solve business problems using analytical tools and techniques

Develop analytical models to support decision-making in business

Communicate effectively with stakeholders using data visualisation and storytelling techniques

Apply ethical and legal principles to data collection, storage, and usage

Keep up-to-date with the latest developments in the field of business analytics
What are the benefits of the course?
The university course offers several benefits, including:
Rigorous Curriculum:

The course is offered by IIM Calcutta, one of the leading institutes of India, which ensures a rigorous curriculum with a strong emphasis on business analytics.
Interactive Learning:

The course offers interactive learning through live virtual classes, discussions, and case studies. The classes are conducted by experienced faculty members and industry experts, providing students with real-world insights and practical knowledge.
Career Opportunities:

The PGDBA programme at IIM Calcutta provides students with excellent career opportunities in business analytics. The course is designed to prepare students for a variety of organisational leadership roles.
Alumni Network:

The PGDBA programme at IIM Calcutta has a strong alumni network, with graduates working in leading companies across the world. It offers opportunities for students to connect with successful professionals in analytics, which can help them build their careers and expand their professional networks.
Conclusion
PGDBA at IIM Calcutta is an excellent choice for professionals looking to advance their careers in the age of data-driven decision-making. The university course equips participants with the knowledge, skills, and networks required to succeed in today's fast-paced business environment.