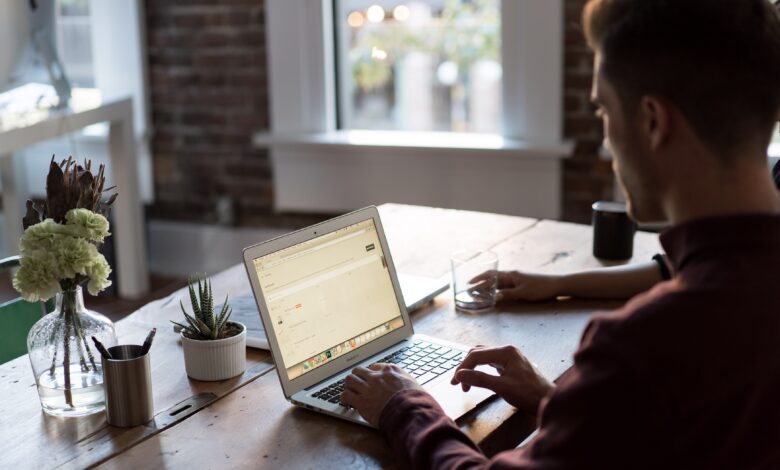 So you have been keeping quite busy at work but feel the need to upskill yourself. Indeed, the job market is quite dynamic these days, and the skills that you may have acquired a few years ago may not stay relevant in the future. With the technological advancements, companies are going digital and want their employees to develop in-demand digital skills. Those who do not fit in this changing environment may face job losses soon. Although now is the high time for professionals to upgrade themselves, most of them do not find it convenient to enroll themselves in physical classroom training as their schedule is already hectic. This is where online courses come into the picture. 
E-learning has been around for quite some time now, but it was the COVID-19 pandemic that gave the industry a drastic boom. Students and professionals alike can find a variety of courses online to help them gain new skills. Some of the well-known online training providers are Simplilearn, Coursera, Pluralsight, LinkedIn Learning, Udacity, edX, and Udemy. Whether you want to learn artificial intelligence, data science, cloud computing, project management, digital marketing, finance, cryptocurrency, or any other skill, these platforms have some high-quality courses to offer. In fact, you will find Post graduate programs that you can pursue to gain a degree online after your 3 or 4 years of graduation. 
If you are new to online learning, you may be overwhelmed by the number of options available over the internet. You might begin to wonder how to get an online course without any hassle. So, in this article, we will make you aware of some of the top e-learning platforms and how to decide which course is the best for you.
Top Online Learning Platforms and How to Pursue their Courses?
For most people, the first option is performing a Google search when they want to pursue an online course. Looking at the Google search results, you will become aware of many training providers. So here we are listing some of the best online training platforms so that you can make the right choice when trying to upskill through online courses.
Simplilearn
Simplilearn is an established edtech platform known for offering world-class online Bootcamps and certification training. It partners with many popular universities like Caltech, UMass Amherst, IIT Kanpur, Purdue, and companies like IBM to give its students a rich learning experience. The platform takes an applied learning approach for its courses so that the learners can get the most out of their theoretical classes and work on case studies, assignments, industry projects as well so as to enhance their practical skills. 
Read Also: Wearable gadgets we want to have
Udacity 
Udacity is a place where learners get to develop their desired skills, land their dream job, and build the careers they want. They partner with leading tech companies to understand how advancing technologies are transforming business verticals and the digital skills that recruiters are looking for in their workforce. The platform is known for offering Nanodegree programs in a range of categories that usually span 4 months. It has recently started offering some of its basics courses for free. 
Coursera
Coursera is like a marketplace that hosts a number of online courses designed by leading institutions and companies. It has partnered with 250 universities and companies to bring flexible and affordable online learning to professionals worldwide. For many courses, you will find a free trial option or financial aid. The platform will find short-term, professional certificate, and specialization programs. By completing its courses, you will earn recognized certifications from famous universities to achieve your career goals. 
Pursuing a Course
Whatever platform you choose, you will need to fill in your details and pay the course fee to start learning. If you enroll in a self-paced learning mode, you will get access to pre-recorded videos that you can follow at a comfortable pace. For instructor-led training, live classes are conducted (generally on weekends) via video conferencing, where you can interact with the trainer virtually and learn the concepts. When it comes to payment, these platforms now offer easy EMI options where you don't have to pay the entire fee at once but do so in installments. As soon as your payment is completed, you will be given all the instructions to access the course on their Learning Management System. 
Note that there are no eligibility requirements generally for pursuing any of the courses offered by these platforms. However, for Postgraduate programs or master's degree programs, a bachelor's degree may be necessary. Also, many courses require a prior understanding of some concepts so that you don't get confused when starting the classes. For example, if you want to pursue a data science course, then a prior understanding of Python programming, statistics, core mathematics, etc., is necessary. You can either do the prework yourself, or platforms like Simplilearn offer Elective or Refresher courses in addition to the main course that you can pursue. 
By the end of an online course, you will get a course completion certificate that validates your knowledge regarding a subject. Post this, you can start applying for jobs and start a career in your desired field.