Tech
Information Technology – Best growing sector in India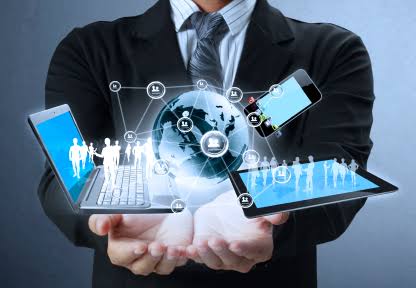 No sector came across a fast and super elevated growth, such as the information technology in India and the world. Countless software corporate offices have emerged, and the clients and other businesses are offering a range of solutions based on Information Technology. The job options are tremendously growing for the people who are very passionate about working in Information Technology.
.
Why people opt for IT:
.
However, the most common and primary reasons for opting for Information Technology are as follows:
•
More profitable than many other jobs that are recruiting
•
Diverse and numerous career choices
•
Countless sources of revenue
•
Always on demand, if you have required skills
•
Highly on-demand, job security
.
The jobs in Information Technology have witnessed a significant elevation. It is crucial because the great wave of IT jobs has ignited it. Many companies in India, as well as the world, are using Information technology. IT jobs are drastically large and necessary. Several corporate offices offer software solutions, and many companies are growing as well. These companies tend towards the work in IT solutions and computer.
.
Numerous companies operate by using information technology and computers. It is widespread that if there is an increase in the number of companies, there would surely be an elevation in jobs. These companies needs IT professionals to develop various kinds of websites and apps like Entertainment Websites, Movie Websites, Company Websites, E-commerce Websites etc.
.
Information Technology in India
.
India is a developing country with a very stable economy. Even in times of recession in other parts of the world, many multinational organizations see India as the most favorite location. Many companies are drastically starting their offices in India. Some companies also offshore their work to be done by Indian organizations. So, the count of jobs in Information technology is being elevated up, and many graduates are being benefitted by it effectively.
.
Among the student communities, too, Information Technology and software jobs are very much on the swing. The salary is mainly attractive, and the jobs are giving the workers opportunities to go on foreign trips. The students and recruits are being showcased to better software solutions and methods of Information Technology. Thus these are continuously enhanced, and a new look is being offered to the industry.
.
Many students took admissions in the engineering colleges to complete computer engineering and application courses in computers. They opt for this so that they become very suitable for jobs in the IT sector in India and abroad.
.
Several companies that offer software solutions are being popped up. They open their firms and offices in India and always hunt for recruiting local Indian people. It is believed that the Indian people are very hardworking, and they work at very affordable rates. People in the country are craving these companies for several years now. They are making themselves eligible for jobs in engineering, mostly in the IT sector. Admissions are being taken in colleges by the students in numerous such courses. Students are always running after the best facilities and the ultimate pay.
.
There are diverse views of various companies in hiring recruitment organizations. Some choose to go for an in-house recruitment team. Some others opt for highly effective recruitment agencies. The recruitment agency simplifies the work of the companies.
.
IT Jobs For Freshers:
.
Information Technology-based companies are growing today, and they provide diverse job options for the freshers. Even in 2020, the IT sector has numerous jobs for freshers like you, and so if you determine, it would not be a challenging task for you to grab the right position in the IT sector. If you desire to achieve degrees in computer science, programming, or software, you will have a better chance of success. Studies have shown that this field is tremendously enlarging. Current days, it's an excellent idea to get benefitted from new-age computer hardware, software, and the Internet.
.
How to find the Job?
.
Being a fresh batch, you are undoubtedly exposed to different IT jobs to enhance your career. There are several sources of information from where you can know about the interviews conducted by various companies. Moreover, the best source is the Internet. The Internet is the best way to get information, and Countless websites would give you all the data you need about Information technology-based jobs. Thus, you would easily be able to gain information on the assignments. You can also check list of websites to find the list of jobs websites on Internet.
.
Gain Information on the Examination:
.
When you go through the websites, not only would you get the names of diverse companies that hire freshers, but also, you would get to know about the rules and regulations employing which you would go for the exam and the mode of exam paper by numerous companies. Eventually, when you know it, it would be easier for you to go for the preparation.
.
Download The Syllabus:
Apart from the information, you would also be able to download the syllabus and sample and previous year papers from the websites, which would make your preparation easier. Most of the websites provide the option of downloading utterly free of cost. Thus, you can prepare for the exam without having to spend too much money.
.
Easy Subscription:
.
If you feel like you are not assured or interested or do not have enough time to look at the different websites frequently, then the simplest and the best things to do would be to subscribe to a newsletter or related YouTube channels. Once you subscribe to a newsletter, you would get frequent job alerts, Article Search, and you would always stay updated with Information Technology based job information.
.
No matter if you're hunting for a job down in India or abroad, you are sure to find something worth your while. Work hard with all your skills for a successful path for your life. Turn on your computer today and surf the Internet for all the stuff needed for information technology careers.
.