App
How Apps Have Changed and How They've Changed Us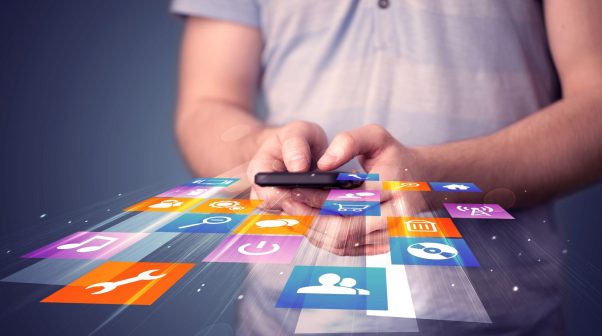 Since the early 2010s, apps have become an integral part of our lives. Apps like AirBnB and Uber have reshaped real estate, travel, and transportation industries across the globe, whilst social media apps like Instagram, Twitter, Snapchat, and Twitch have transformed the way that we communicate with one another.
Mobile apps have certainly changed virtually everything about our lives, from buying food, keeping track of our personal and professional to-do lists, and communicating with others being just the tip of the iceberg. We use mobile apps so frequently and in so many aspects of our daily lives that assessing the full impact that apps have had on us and the way we live is becoming an increasingly impossible task.
But think about every other aspect of the online world. It changes at a breakneck speed and evolves constantly. Apps are not immune to this in the slightest, and they have come a long way since they first appeared a decade ago. Just check out these app design trends and read on for our own take on how mobile apps have grown and changed the way we use the internet.
Instant Information Has Become a Necessity
The availability and accessibility of mobile apps that allow users to search for virtually anything, anywhere, anytime, gives us a sense of urgency to discover information.
It is doubtful that twenty years ago, people around a dinner table suddenly needed to know the name of some random actor or actress from an 80s movie as soon as possible.
Today, that scenario is a very real one, and we can't help but feel the need to Google something right then and there to find answers to our seemingly pointless questions. 
This has now extended to many aspects of our daily lives. If we want food, we want it now. If we need to know details about a product, location or person, we need to access that information immediately.
We even want instant knowledge when it comes to our health and wellbeing, with over 318,000 health apps available to download as of 2019, with estimations that that number has now risen to well over 350,000.
Integration of Augmented and Virtual Reality
The best way to show off a company's products and services is by using AR and VR. In the modern day it has actually become possible for a customer to see how a product will look in their homes or even how clothes appear on their bodies prior to even purchasing these goods, simply through the use of augmented reality technologies. 
Similarly, people can take virtual tours of property in a completely different location by using AR and VR. These technologies benefit both buyers, sellers, and real estate professionals across the globe.
AR and VR can also improve learning experiences and make mobile apps more engaging and attractive, in addition to their commerce benefits. As every new smartphone has AR/VR capabilities, there are currently over 1 billion mobile devices supporting AR experiences. Apple's LiDAR sensor and new development kits for integrating AR experiences into apps are examples of how hardware and software are constantly advancing.
Several major technology companies are also developing smart glasses to better harness the power of AR/VR, but for the time being, this technology is available to the majority of personal tech users through the exclusive domain of mobile and tablet apps.
Blockchain Technology Is Being Used For Payments And Security
Blockchain technology is gaining traction in sectors like real estate, education, and healthcare, predominantly due to its attractive decentralised infrastructure. Decentralised finance not only allows for investors to seek opportunities in the digital sphere alongside their real-world investment portfolios, but it has also held an immense impact on digital creators and innovators, providing tech-savvy professionals with opportunities to make a substantial living online.
Read Also: Is Lasta App the Only Weight Loss App Guide You Will Ever Need?
The impact of blockchain technology on mobile app development is even more substantial, however, as it contains peer-to-peer and keyless payments security, distributed ledger architecture, as well as fraud and data-leak prevention. Basically, blockchain can be used to enhance app security and make the process of app development transparent, which will benefit all stakeholders. No third party can influence its transactions, thus nullifying any risk of fraud.
Artificial Intelligence and Machine Learning in Mobile Application Development
With the growth of Artificial Intelligence (AI) and machine learning, mobile applications have taken on a whole new level. Several applications use machine learning algorithms, such as Facebook, which automatically recognises your face when someone uploads your picture. 
Video and audio streaming platforms will analyse your preferences and behaviour in order to curate personalised preferences for any given app user. Notifications including verification messages can also be automatically picked up and used by mobile apps.
Similarly, ride-share and taxi services can use data from previous trips and machine learning to determine the time of arrival and fare based on such factors as traffic, weather, and route. 
With machine learning, it is easier to understand user behaviour and create personalised solutions.
In a nutshell, machine learning tools are used by social media platforms and various mobile apps to provide you with a customised user and customer experience, both on your phone screen as well as in the real world.
Beacon Technology
A beacon is a small, wireless transmitter that communicates with other smart devices near it using Bluetooth technology. These are among the latest developments in proximity marketing and location technology. Essentially, they make location-based searches and interactions easier and more accurate by connecting to smart devices and transmitting information.
Since its introduction by Apple in 2013, beacon technology has evolved significantly. By 2024, the beacon technology market is expected to reach $25 billion, according to Global Market Insights. 
Mobile apps can benefit from beacon technology through:
Better offline attribution through Google

Better out-of-store marketing

Advanced data collection

Improvements to Google My Business listings

Additional benefits to customers
In the years ahead, this technology is expected to have a major impact on marketing by connecting beacons to mobile apps.
Mobile apps have altered the way that we handle many of our daily communications, financial transactions, and even the way that we work, study, and exercise on a routine basis. The technologies we've outlined above all play their own role in these cases of everyday digital transformation, and it's likely that our modernised processes will continue to utilise these technologies.