Tech
What to ask yourself before choosing a Critical Event Management solution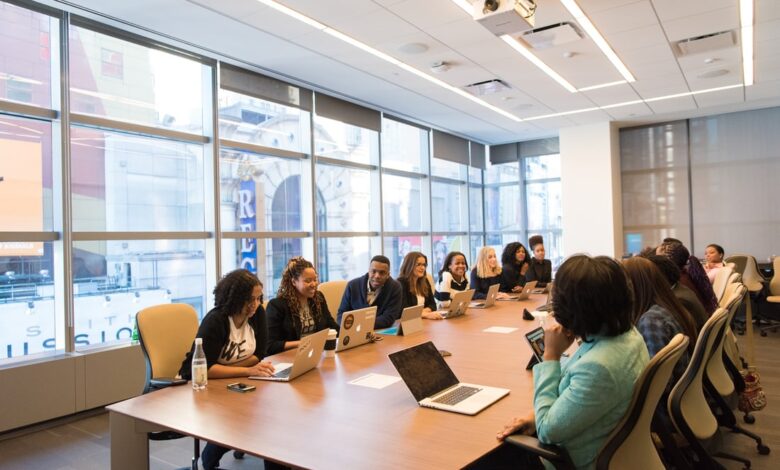 The business environments are evolving rapidly. Managing different challenges and threats requires a lot of macro and micro functionalities to firmly establish contingency, resilience, and effective security operations across your company.
Despite the failure of all systems, clients still need servicing. Business continuity cannot suffer another setback after COVID. So, organizations must choose a Critical Event Management (CEM) solution which perfectly suits the needs of their business.
Before selecting a solution for Critical Event Management, ask yourself these questions.
Does a crisis manager need a Smart Alert System?
To prevent confusion and disruption from unexpected events, you would require a smart alerting system that sends timely notifications about the potential threats with greater consequences to the crisis manager and security team. Crisis managers can invest in CEM solutions to plan, detect, respond and recover more quickly to any critical event a modern enterprise may face. 
Is the CEM solution aligned with critical communication protocols?
Your choice of event management technology should be directly related to your crisis management goals. To achieve this, clear and transparent communication with your supplier is of utmost importance. With integrated communication tools on desktop and mobile, teams and stakeholders can stay in touch anytime, anywhere. 
Do I have a clear understanding of how to utilize a CEM platform?
As a crisis manager, it is essential to have a deep understanding of the capabilities the CEM solution can offer and how you can make optimal use of the technology. You can either train your team members with help of your vendor. Design a program that helps you and your team members navigate/integrate the new workflows to efficiently monitor and track events through the software. It is advisable to opt for a CEM solution vendor who offers full support to your business requirements. 
Who will use the critical event management system?
Consider the platform from the viewpoint of its daily users. By understanding who will be using the CEM solution, you can get a clear idea about how they will use it. You can consider factors like user experience, features, customizing options, the complexity of the platform, device compatibility, and more essential aspects you require. 
What will the CEM system primarily be used for?
Evaluate how the CEM platform can guide you towards integrations and features you need to optimize your CEM plan. Some of the basic features include a communication platform, notification system, and overall incident management. Also, consider the specific needs of your crisis management team. 
In your existing critical event management tools or procedures, what is lacking?
Most organizations opt for a CEM platform to enhance at least some aspect of their existing operations. You should list out the crucial pain points and manual steps involved in the existing response process that can be automated with a CEM platform. This will help you define the scope and requirements for a trial. For example, If you need to automate alerts to improve corporate security response times, recognize what you need in a CEM platform so you can choose the best one.
Do I need multiple device accessibility for the CEM system? 
Your organization may need to use the CEM platform on a mobile device or tablet. Before choosing a CEM platform, make sure the CEM vendor supports the devices you use at your organization.
What data and events are critical?
CEM platforms are highly dependent upon the data they ingest. As an organization, you need to consider the critical data to use within your CEM platform. Based on where your operations are based, how many assets you have, and what risks your organization faces, you may want to seek a vendor-agnostic platform. 
Is there anything you want to keep using, such as procedures or tools?
If you want to integrate certain databases or tools with your new CEM platform, ensure that the integration or tool is available from the vendor. CEM providers sometimes limit the ability to integrate with other platforms, so if possible, you should choose customizable software. 
Can your team adapt to changing needs as it scales?
Companies will find it difficult to grow with rigid contracts, as their needs are likely to change as they grow. An organization may need new data sources, different features, and upgrade to more platform users. Organizations should ensure that any platform they use has the add-ons they may require in the future.
Security is Vital
Whichever CEM solution you choose, ensure your critical plan is adaptive on an accessible and secured platform. As an added benefit, the platform should provide the ability to send out rapid notifications in the case of emergencies, track accountability, and facilitate sharing of critical information between operational and tactical response teams, as well as facilitating collaboration between all those who have a stake in keeping the business operating. Ensure your vendor can provide trusted assistance and a secured platform.