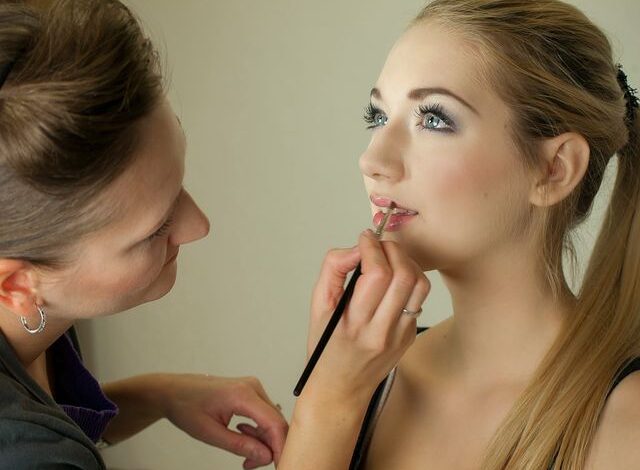 Makeup Artists are professionals with artistic skills and expertise to hide the flaws and augment the beauty & physical attributes using makeup and prosthetics as a medium. Since they highlight positive attributes and enhance the personality of customers, they boost their confidence level. Makeup artists are in great demand in theatrical, television, motion pictures, and other forms of performances and productions since they help to bring alive the vision of the writer and the director.
Roles and Responsibilities of Makeup Artist:
To understand the needs and determine the desired look, concur with clients-producers, customers, and performers. 

Evaluating the scripts, reference sketches & photographs along with the hairstyling, costumes & designs to get inspiration for the desired look along with requisite makeup. He must be able to sketch and produce hairstyles and makeup design ideas. 

Comprehend the requirements basis visual and technical standpoint

He should have an understanding of lighting, the photographic process, colours, and the impact it has on makeup.

He should ensure that the overall look is consistent and coherent such that there is continuity in hair styling and makeup 

Budgeting keeping in mind the supplies, equipment & the tools required along with staff fee

Transporting the requisite equipment and material

Purchasing and restocking materials as and when required

To assess any specific requirements both in terms of makeup and equipment, he needs to analyze the customer's skin tone and complexion

Maintaining proper hygiene etiquettes. Keeping their workstation, tools, and equipment clean after the day's work.

Before application of makeup, prepare the skin- cleaning, exfoliating, moisturizing, and priming. 

Make sure that the makeup is applied in a professional manner and it lasts longer through the application of a makeup setter

He must help in removing the prosthetics and the makeup

He must have the knowledge about effects of makeup processes on the skin and must ensure appropriate action to minimize these unpleasant side effects

Track expenses and wastage. 

He should have the pulse of the market and should be up-to-date with best practices, tools, and technology, latest makeup and beauty trends along with skincare. 

He must have time management skills – should have an inkling of time it will take for doing a particular type of makeup and must be able to work accurately under pressure to meet the deadlines.

Should attend special events such as weddings/receptions etc. and should be able to tend to multiple clients at the same time.

Keeping proper client records as well as maintaining an updated portfolio. 

Practicing new techniques as well as training apprentices and new Makeup Artists
Best Makeup Artist course:
Various courses in Fashion and Celebrity makeup are available but the best Makeup Artist course is one that not only helps in sharpening skills but also boosts confidence through adequate exposure and provides competencies in varied aspects of this industry including technicalities, skin & hair types, skin science, skincare, beauty, facial features & general cosmetology and other industry specifics.