Business
This 26-Year Olds Journey to a Top-Performing SEO Agency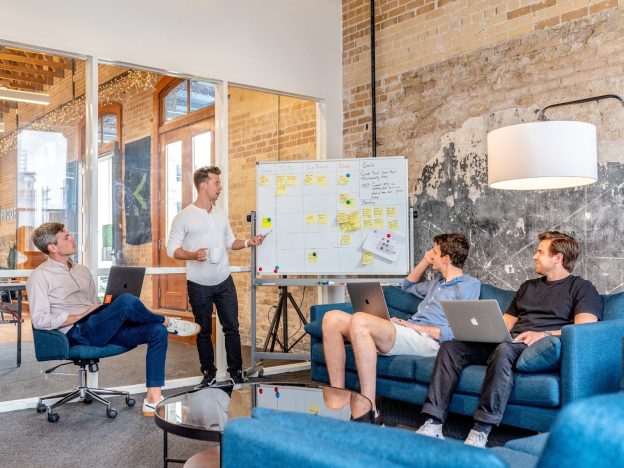 Every successful SEO agency has a story to tell; even unsuccessful agencies have stories as well. In today's article, we'll be taking a walk down memory lane to help understand the struggles and glories of this 26-year-old's journey to becoming a top-performing SEO agency.
SEO Assistance is proudly among the top-performing SEO agencies in the world today as we have helped several big businesses, small businesses, and even local businesses achieve their marketing goals as well as improve their online visibility. We are currently standing at 50 clients a month and have been featured in Yahoo! News, Daily Mail, Courier Mail, Weekly Times, The Daily Times, and other top news websites. 
But was it always this rosy? No. 
When we (Patrick and Lucas) started the agency we faced several challenges and one of the key problems we faced was lead generation. Generating leads was a problem as many people found it hard to trust upcoming agencies as a result of the problems caused by the few bad eggs in the industry. We had to work tirelessly, to ensure that we offered our clients the best results. With time and our results speaking for us, we started garnering leads and today our agency sits among the top-performing SEO agencies.
Read Also: 6 Reasons to Invest in NFTs
How did we get to this point? After working several years in this industry, we realised one problem that needed to be solved. We realised that many businessmen and women weren't optimistic when it came to letting SEO experts help them boost their SERPs ranking not because they wouldn't want to gain more exposure but because some of those agencies employ short-sighted tactics and black hat techniques in order to produce the needed results. The results needed will be produced in a short time with those techniques but the negative effect incurred will be long term.
We knew we needed to be different and that's why our practices, techniques, pricing, etc, have always been transparent. To show our clients that shady practices won't be involved in the process of improving their online visibility. That's because we know that the best way to produce long term results is through SEO and we have got data to prove it.
Today, with only pure SEO practices, companies and businesses that hire us, get to sit among other top-performing agencies in their industry on Google rankings. We are very experienced with On-Page SEO but you don't have to take our word for it, you can take the words of the hundreds of news articles where we have been featured as being among the top 1% of performers. And what about our Off-Page SEO? Over the years, we have built relationships with some of the biggest names you can think of which allows us to create quality backlinks for your website to increase your visibility online in the shortest time possible. These are some of the benefits businesses that partner with or hire us, get to enjoy.
SEO Assistance is now a well-known brand and what has kept us is our dedication to satisfying our customers, our quality services, and unmatched SEO practices. 
Are you thinking of hiring our SEO agency? Don't think, hire us today and watch as your business grows from 0 to 100 in no time.